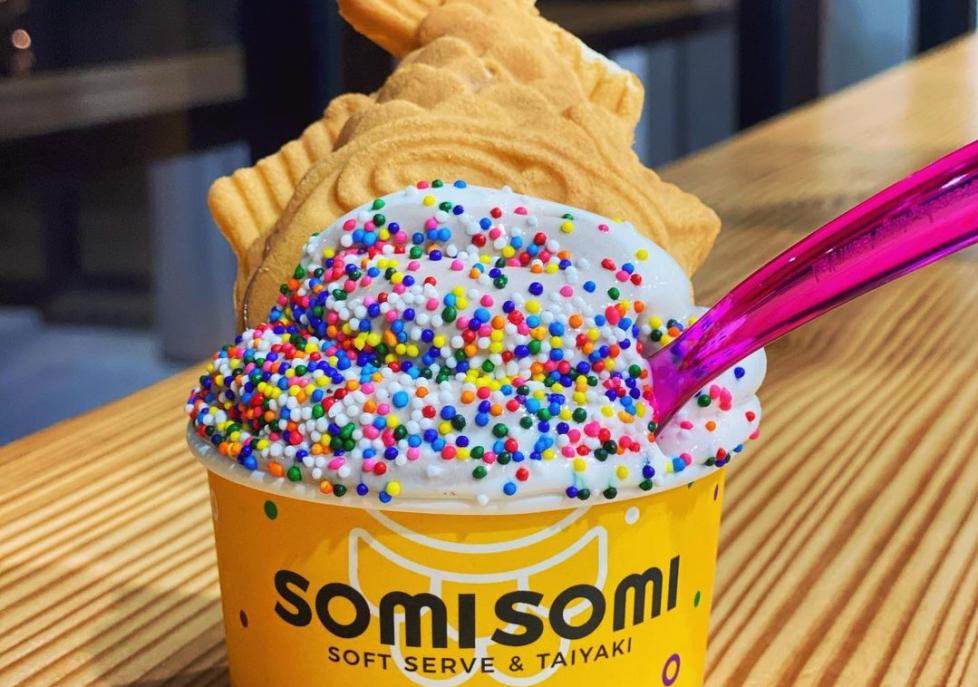 There's no way around it—summers in Texas are hot. And those warm days bring their own fun, but there are times when you seek out cool refuges. We've got all sorts of options for you to check out when you're in town.
But first, a public service announcement. July is National Ice Cream Month. And there is no better place in the world to get your sugar fix than right here in Sugar Land, Texas! Opinions vary on whether National Ice Cream Day is July 15 or 18, but we have an answer to that: celebrate all month long! Many of the fabulous restaurants here offer ice cream on their menus, and we also have some spots that focus on ice cream and sweet treats as their main attraction. Consider the following:
The ice cream alone is a great reason to plan a trip here and could occupy close to a month, but we also have some other ideas to sweeten the prospect.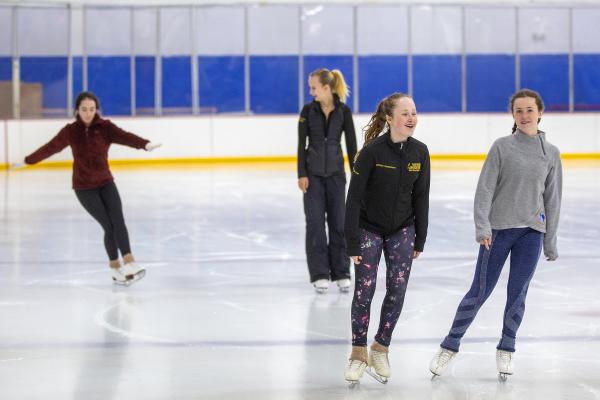 For something downright cold, how about ice skating? Sugar Land Ice and Sports Center. Regardless of your skill on the ice, you can slip, slide and skate….and stay delightfully cool. 
Shop till you drop:  Sugar Land Town Square  is hard to beat for retail therapy. Park once and spend the rest of the day visiting the air-conditioned shops that feature national and regional offerings as well as open-air activities in the central plaza (look here for special retail promos!).You'll be able to get your 10,000 steps in while perusing the 223,000 square feet of retail and restaurant space, and if you want to explore a bit further, check out the entertainment choices, and if you wear yourself out, book a room at Houston Marriott Sugar Land and relax! Shop even more! First Colony Mall has over 150 stores and scads of dining options, and the AMC First Colony 24 cinema. Nothing says cool like an air-conditioned shopping experience. Be sure to pick up something to take back home to your neighbors!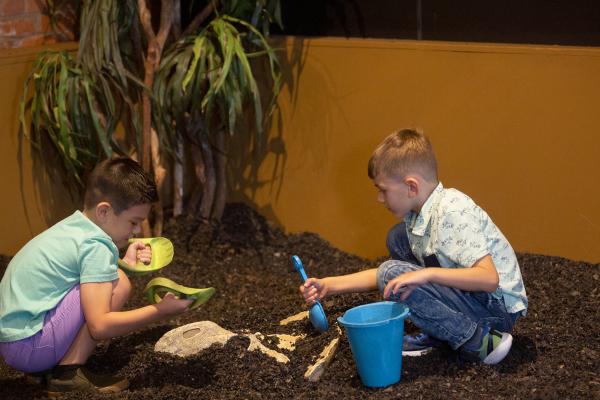 Houston Museum of Natural Science at Sugar Land
Kids of all ages enjoy exploring at Fort Bend Children's Discovery Center. This summer's special attractions include Shocks and Jolts, an all-new, hands-on exhibition focused on electricity and electromagnetism. And right next door, young and old alike will lean something new exploring at  The Houston Museum of Natural Science at Sugar Land. This is a satellite of Houston's science museum (which takes DAYS to see), so this one is something you can do in a day (two floors of incredible exhibits), all while being able to keep an eye on the kids. Check out Tropical Odyssey, where you can learn all about life in tropical rain forests and even check out the museum's own butterfly garden.  Don't miss the Dig Pit, where you search for dinosaur bones. The museum used to be a part of a central prison—how creepy/cool is that?!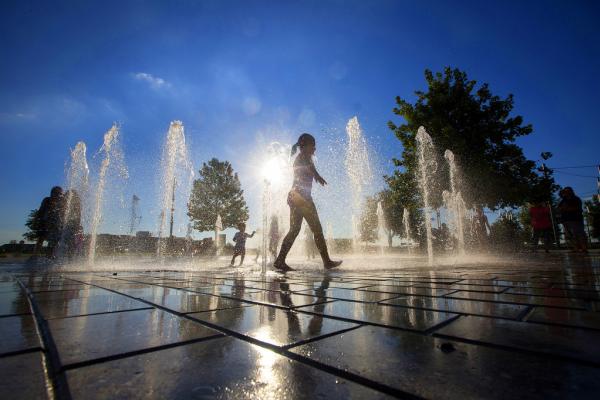 Splash Pad At the Plaza adjacent to Smart Financial Centre 
Take a trip to the plaza adjacent to Smart Financial Centre, where you'll find the splash pad water feature that is free and open to the public from April 15 to October 15. It is available seven days a week from 8 a.m. to 4 p.m. with the exception of Mondays from 8 a.m. to noon for maintenance or scheduled shows at Smart Financial Centre. 
Create something amazing. Do you like to paint, do ceramics or try new things? Sugar Land has more options than many larger cities. Try The Artsy Soul for pottery and ceramics, The Rustic Brush for wooden signs and home décor, Painting With a Twist for water and oil colors, and Fire It Up pottery studio. 
Sing!  Sing Along Karaoke lets you exercise your vocal cords and impress friends and family with your singing abilities!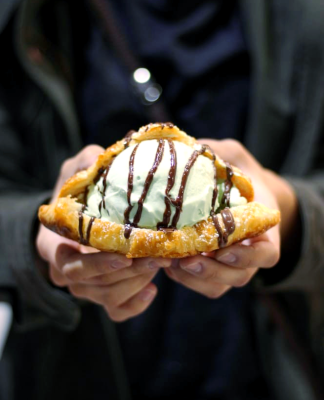 Get a snack. Remember, July is National Ice Cream Month! For ice cream and much, much more, visit any of Sugar Land's sweet treats locations. You can choose from ice cream as well as cookies, cakes, candies….and that's just for starters!
Break out! Escape Again Rooms is a real-life adventure game. Teams work together to find clues to solve a series of puzzles using elements found in the room. Challenge your ingenuity, choose your theme (Wizzard's Tale or Hike) and then figure out how to get out!
Travel Tip: Sweeten your weekend getaway with discounts on Sugar Land's top experiences at the Sugar Packet Marketplace. Look for the Sugar Land Museum Pass and Houston Museum of Natural Science Pass as well as make sure to follow us on Facebook, Twitter, and Instagram for all the latest news on things happening in Sugar Land. Our handle is @VisitSugarLand. Tag us in your posts and share your experience #VisitSugarLandTX, #SweeterInSL. For more information, contact us at 281.275.2045 or tourism@sugarlandtx.gov