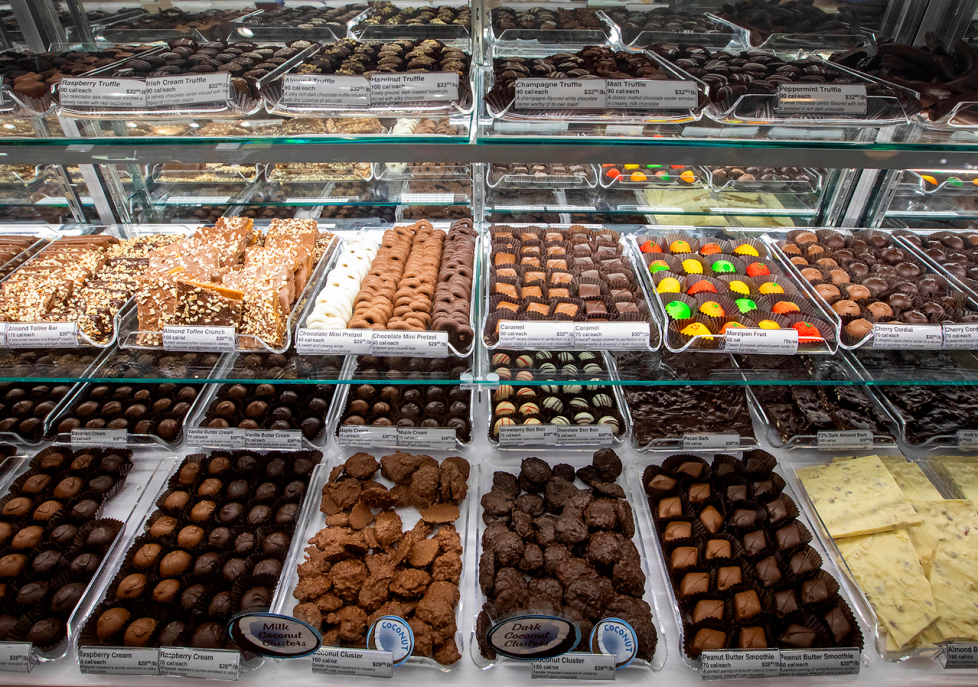 Here in Sugar Land, we pride ourselves in being known as the "Sweetest City in Texas." So, it only makes sense for us to share a listing of our sweet destinations with you. We strongly recommend for you to use this guide, to find some of the best sweet eateries in Sugar Land.  Let yourself wander and discover new places on this sweet journey.
Please note that we strive to post the most current and accurate restaurant information, but changes do happen. Check official restaurant websites to confirm all details before visiting local Sugar Land restaurants.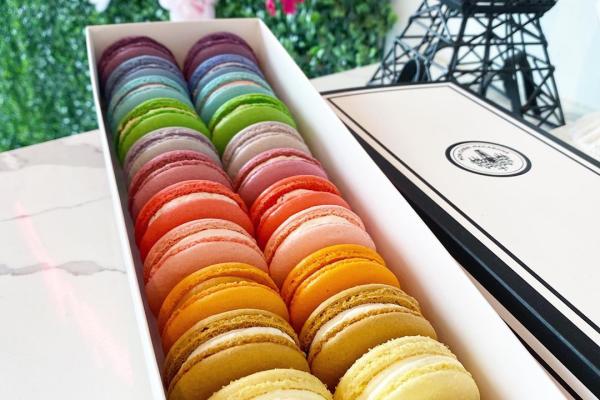 Photo Credit: @moncherimacarons
---
Mon Cheri Macarons is a gorgeous and chic macaron bakery boutique where authentic French macarons are baked fresh daily on-site. No need to travel to France to get a taste of these mouthwatering macarons made in the "Sweetest City in Texas. " You will be utterly pleased to know that you'll be able to try over 25 classic, unique, and Asian-inspired macaron flavors. Plus, sit back and enjoy a nice hot cup of French roast coffee or Palais des Thés hot tea.  
Staff Favorites: Banana Foster, Ube, Red Velvet, Birthday Cake, and Pistachio.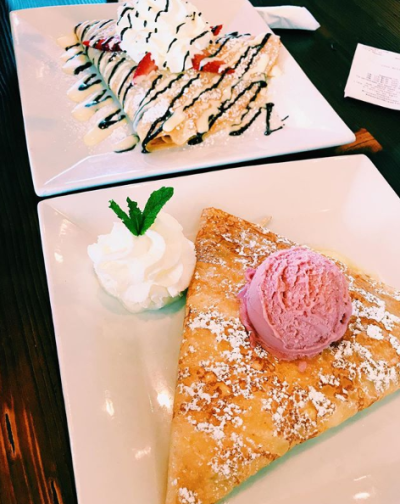 Photo Credit: @thelucole
Coco's Crepes, Waffles, & Coffee 
---
Craving a little sweet something for brunch or any time of the day? Stop by Coco's Crepes, Waffles, & Coffee for a variety of  homemade crepes, waffles, and add a hot cup of coffee.  
Staff Favorite: Tres Leches Crepe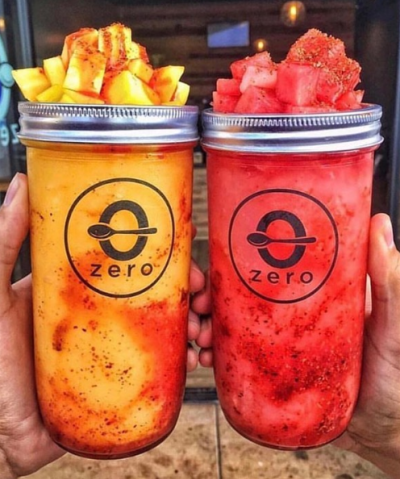 Photo Credit: @zerodegreessugarland
---
If you're in need of a sweet treat to cool you down on a hot summer day, Zero Degrees is the place to be. This menu is packed with cold and refreshing drinks that are sweet and delicious.  
Staff Favorite: Mangonada or a Spicy Watermelon Slush for an extra kick!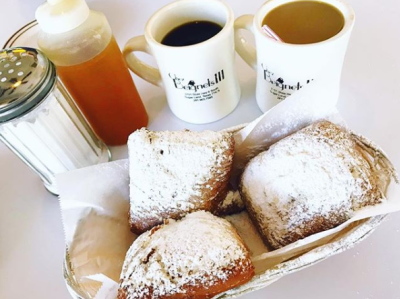 Photo Credit: @houstonbrunchspots 
---
Get a taste of New Orleans in Texas by visiting Chez Beignets III. At Chez Beignets III, the beignets are made hot, fresh, and dusted with powdered sugar for extra sweetness! Pair them with a cup of coffee or indulge in an extra dash of sweetness with their gelato and you have the perfect sweet treat! 
Staff Favorite: The Beignets, lol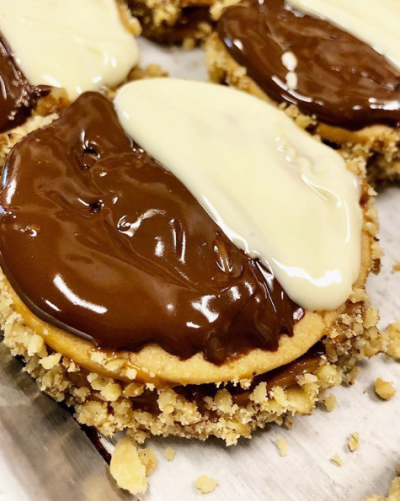 Photo Credit: Rustika Bakery and Café  
---
Rustika Café and Bakery serves up a unique blend of Mexican and European sweets. From Dulce de leche alfajor, to empanadas and tiramisu, this place is sure to make your visit worthwhile.  
Staff Favorite: Dulce de Leche Alfajor, Empanadas, and Petit Four.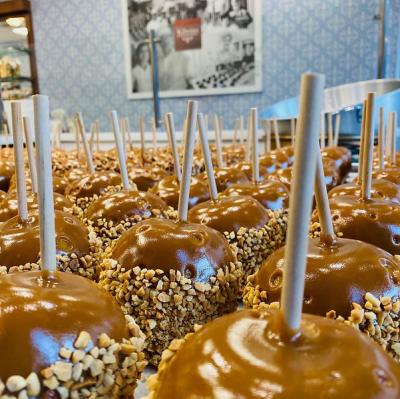 ---
Any visit to Sugar Land Town Square should include a stop at Kilwins, where they still use recipes created by their owners over 70 years ago. You can even watch as freshly-made Caramel Apples are hand-dipped by their confectionary creators or the newest batch of fudge being made.
Staff Favorite: "Original Recipe" Ice Cream, Mackinac Fudge, Caramel Apples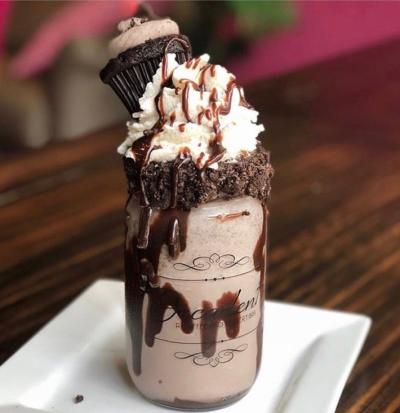 Photo Credit: @fairmontfirstcolony
Decadent Coffee and Dessert Bar
---
Try out this fast and casual dessert bar that offers the highest quality of desserts made from scratch, all day, every day. You may come in with a favorite in mind, but you'll probably leave with quite a few more.
 Staff Favorite: Skillet Chocolate Chip Cookie, Mason Jar Milkshake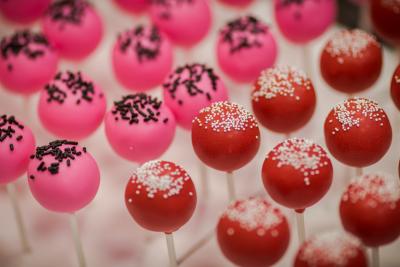 ---
The Sweet Boutique is a modern bakery for macarons, cupcakes, and pastries. For special occasions, you can get a creative custom cake straight out of your imagination.
Staff Favorite: Nutella Mochi Donut, Red Velvet Cake Pop
---
This local storefront is located in Jusgo Supermarket off Highway 6. They specialize in both sweet and savory goodies, but their cream puffs and mochi reign supreme. You're not going to want to miss this stop on your next visit to the "Sweetest City in Texas."
Staff Favorite: Chocolate Cream Puff with a Chocolate Ganache, Crispy Matcha Cream Puff