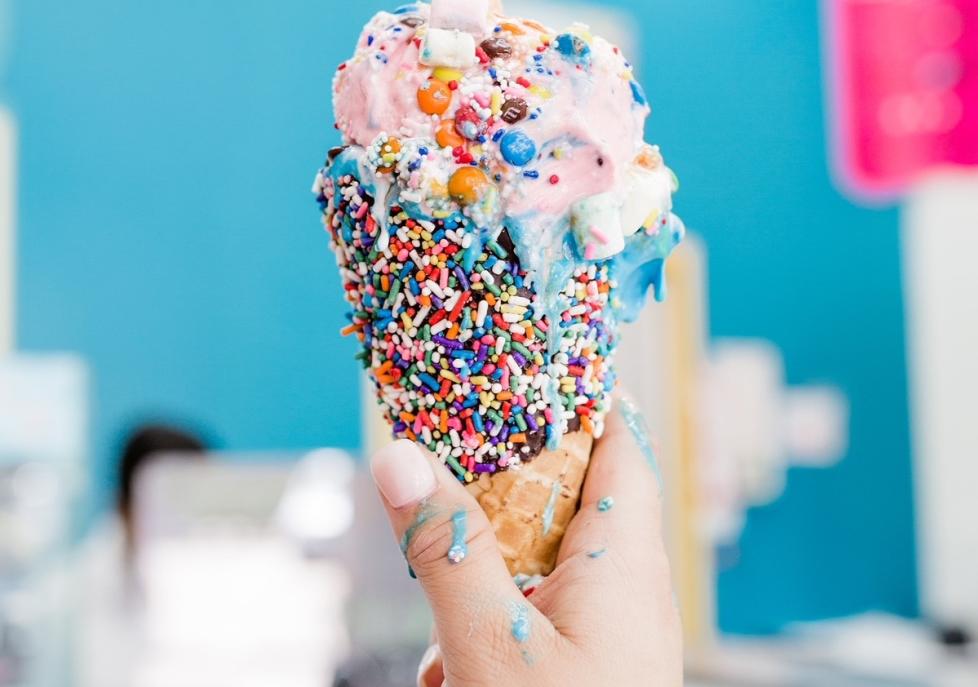 There's no way around it—Sugar Land is one of the most beautiful, diverse cities in the Houston metro area and we have all the attractions and global dining to prove it! You better know that there's also no better place to get your sugar fix than Sugar Land!
Here are some spots that focus on ice cream and sweet treats as their main attraction. Consider the following:
The ice cream options alone is a great reason to plan a trip here and could occupy close to a month, but we also have some other ideas to sweeten the prospect.
For something downright cold, how about ice skating? Sugar Land Ice and Sports Center. Regardless of your skill on the ice, you can slip, slide and skate….and stay delightfully cool. 
Visit one of Sugar Land's 27 parks! Sugar Land Memorial Park is great for picnics, biking, and running. 
Cullinan Park is a popular birding destination. The park also possesses hiking trails and an observation tower where you can catch a beautiful sunset.
Bring your camera and catch a sunset at the observation tower at Cullinan Park.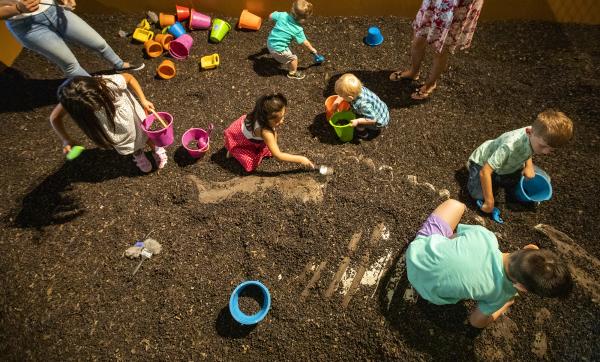 The Dig Pit at the Houston museum of Natural Science is Sugar Land is a dino-lovers dream!
Kids of all ages enjoy exploring at Fort Bend Children's Discovery Center. Special attractions include Amazingly Immature, a hands-on experience to embrace how your inner genius can teach you about science, engineering, math and literacy. Your kids will also love How Does It Work? to discover how the natural world works! And not too far down the road, young and old alike will learn something new at The Houston Museum of Natural Science at Sugar Land. This is a satellite of Houston's science museum (which takes DAYS to see), so this one is something you can do in a day (two floors of incredible exhibits), all while being able to keep an eye on the kids.
Check out their permanent exhibitions like the Hall of Paleontology which highlights several dinosaurs and the Hall of Technology which gives curious minds a peek into these interconnected areas: chemistry, energy, geology and salt. Don't miss the Dig Pit, where you can pretend to be a paleontologist and search for dinosaur bones. The museum used to be a part of a central prison—how creepy/cool is that?!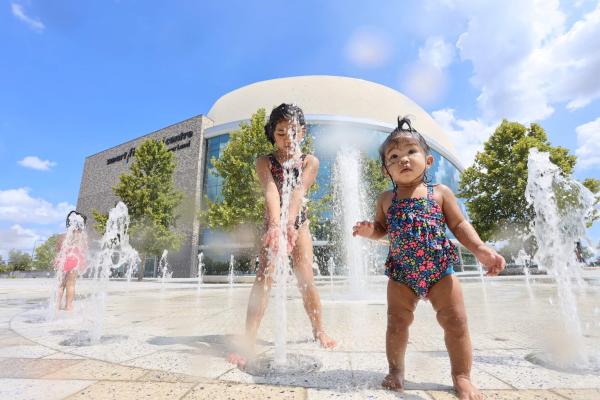 Splash Pad At the Plaza adjacent to Smart Financial Centre photo credit: @philliproduta
Take a trip to the plaza adjacent to Smart Financial Centre, where you'll find the splash pad water feature that is free and open to the public from April 15 to October 15. It is available seven days a week from 8 a.m. to 4 p.m. with the exception of Mondays from 8 a.m. to noon for maintenance or scheduled shows at the Smart Financial Centre at Sugar Land. 
Create something amazing. Do you like to paint, do ceramics or try new things? Sugar Land has more options than many larger cities. Try Smashed Clay + Studio for couples classes and colored clay creations, The Artsy Soul for pottery and ceramics, The Rustic Brush for wooden signs and home décor, Painting With a Twist for water and oil colors, and Fire It Up pottery studio. 
Sing Along Karaoke lets you exercise your vocal cords and impress friends and family with your singing abilities!
Break out! Escape Again Rooms is a real-life adventure game. Teams work together to find clues to solve a series of puzzles using elements found in the room. Challenge your ingenuity, choose your theme (The Wizard or The Outlaw) and then figure out how to get out!
Get a snack at one of our kid-friendly restaurants or stop by for a pizza before your next adventure! Travel sans kids? Sugar Land has global culinary options for all budgets so make a plan to visit one of our mouth-watering restaurants.
---
Make sure to follow us on Facebook, Twitter, and Instagram for all the latest news on things happening in Sugar Land. Our handle is @VisitSugarLand. Tag us in your posts and share your experience: #VisitSugarLandTX, #SweeterInSugarLand. For more information, contact us at (281) 275-2045 or tourism@sugarlandtx.gov.