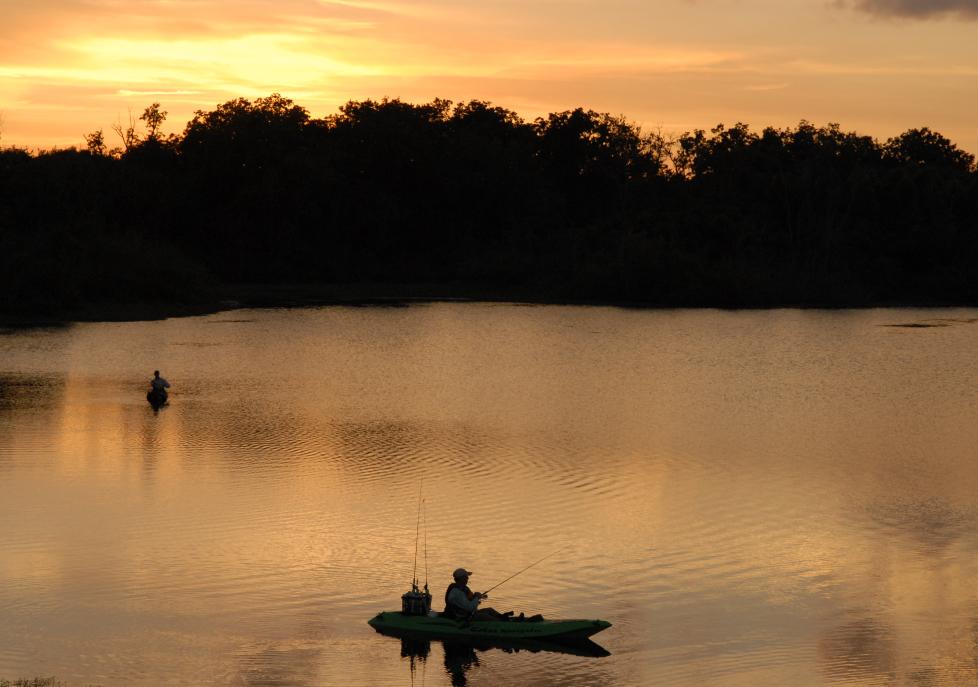 The perfect park day is waiting for you at some of the best fishing ponds in Sugar Land. Whether you're experiencing your first time at the reel or an experienced fisherman, you are sure to enjoy good fishing in the "Sweetest City in Texas."
The Texas Parks and Wildlife Department partners with the city every year to provide fish stockings at select community fishing lakes at Sugar Land parks.
FIRST TIME FISHING TIPS: Make sure to pack these essentials:
Fishing Rod
Tackle Box
Bait
Comfortable, Folding Chair
Cooler
Drinking Water
Sunscreen
Insect Repellent
Texas Fishing License
FISH PRO TIP: Keep insect repellent off your hands, as you will be handling bait and live fish.
All individuals over the age of 17 years must have a current Texas freshwater fishing license. You can purchase your fishing license at the following local retailers: Walmart, Academy, and Dick's Sporting Goods. Choose from a variety of day and annual licenses.
| | |
| --- | --- |
| License | Cost |
| Resident One-Day All-Water Fishing | $11 |
| Non-Resident One-Day All-Water Fishing | $16 |
| Resident Freshwater Fishing Package | $30 |
| Non-Resident Freshwater Fishing Package | $58 |
Or, if you need some fishing supplies before head out, check out Fishing Tackle Unlimited. They can assist you with finding the correct bait and equipment for a fun and adventurous day on the water.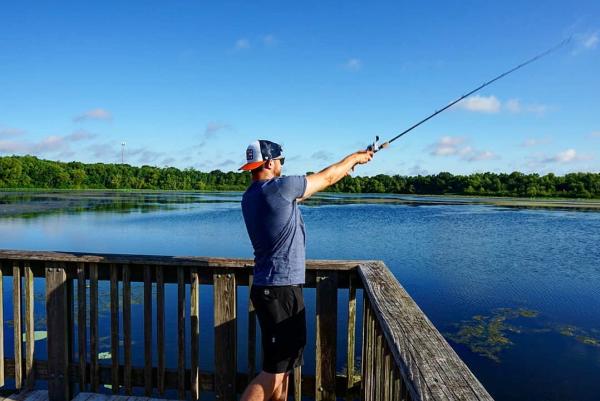 @el.ultimo.hombre
---
Cullinan Park one of our favorite places to have a picnic and exciting day trip. While visiting, you can enjoy some good, quiet fishing, birdwatching, a relaxing walk, or just a pure connection with nature. We strongly encourage visitors to pack a blanket, water, light snacks, and a camera. You will truly be blown away by the park's landscapes and wildlife that you'll want to capture every moment and will want to come back.
PARKS HOURS AND BIRD CHECKLIST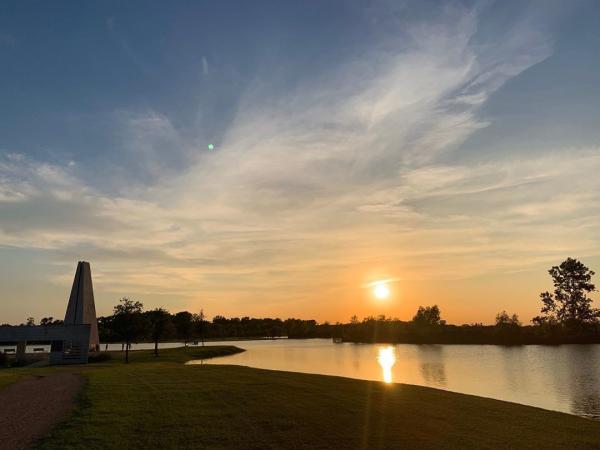 @viajiventuras
---
Located at 15300 University Blvd., Sugar Land Memorial Park offers a lake large enough to fish out in a kayak. In addition to fishing, the park offers a large playground, hiking, biking trails, and a picnic pavilion. For fishermen looking to reel the catch in the lake was recently replenished with channel catfish and fingerling bass.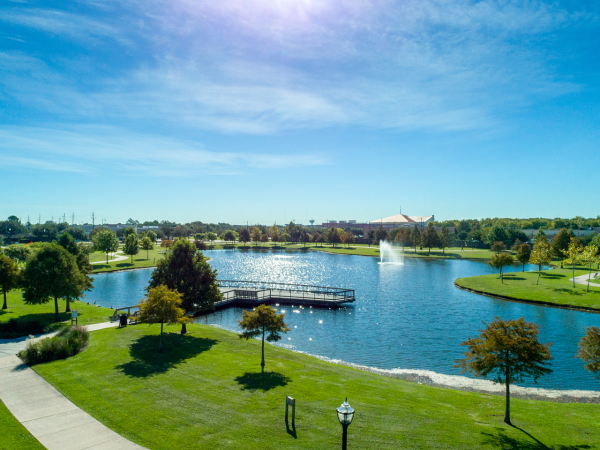 ---
Eldridge park features a large variety of amenities, including a picnic pavilion, grills, a large playground, hiking trails, soccer fields, and a fishing pier. The pond at Eldridge Park receives fish stockings on a semi-regular basis, including rainbow trout.
DID YOU KNOW: Up to five fish may be taken home per person, per day.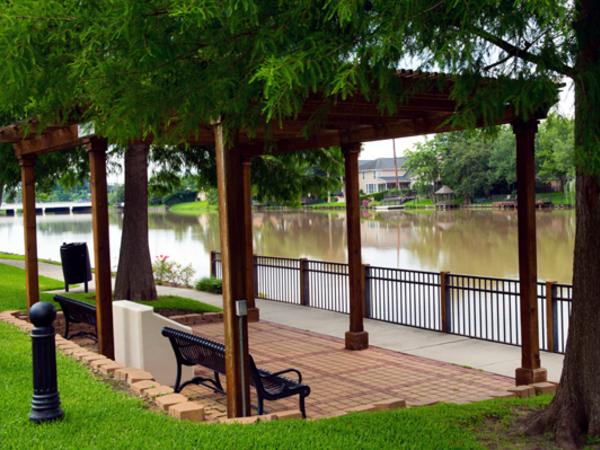 ---
Thomas L. James Park is a 0.5-acre greenbelt park overlooking Oyster Creek. The park features benches and a shade structure, providing the perfect quiet fishing spot.
More Fishing Spots Near Sugar Land
---
Let a Local Sugar Land Restaurant Cook The Fish For You 
---
If it wasn't your day or you don't want all that fuss with cleaning fish, you can take the family to any of Sugar Land's delicious restaurants that serve fresh fish and seafood. Here's a selection of a few of our favorites: Floyd's Cajun Seafood and Steakhouse, Fish City Grill, and Rouxpour. Keep reading for a full listing of restaurants serving up delicious seafood in Sugar Land.
---
Make sure to follow us on Facebook, Twitter, and Instagram for all the latest news on things happening in Sugar Land. Our handle is @VisitSugarLand. Tag us in your posts and share your experience: #VisitSugarLandTX, #SweeterInSugarLand. For more information, contact us at (281) 275-2045 or tourism@sugarlandtx.gov.
---