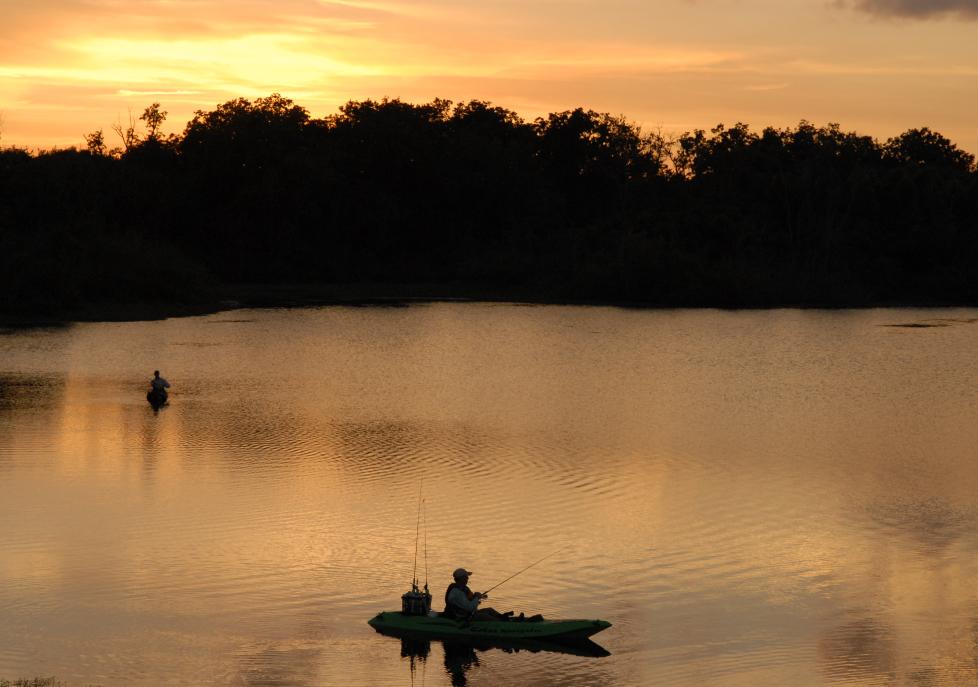 If you love fishing, then make Sugar land your next must-visit spot.
The feeling of catching your own fish is something. Not only is it a great outdoor activity that gives you a thrill and challenge, but it's also a great way to bond with your fishing partner! Thankfully, Sugar Land has many fishing spots scattered throughout the city so that you can snag your lure! 
If you're a first-time fisher, be sure to pack these essentials: 
Fishing Rod 
Tackle Box
Bait
Comfortable, Folding Chair
Cooler
Drinking-Water
Sunscreen
Insect Repellent
Texas Fishing License
Please note: All individuals over the age of 17 years must have a current Texas freshwater fishing license. You can purchase your fishing license at the following local retailers: Walmart, Academy, and Dick's Sporting Goods. Choose from a variety of day and annual licenses.
| | |
| --- | --- |
| License | Cost |
| Resident One-Day All-Water Fishing | $11 |
| Non-Resident One-Day All-Water Fishing | $16 |
| Resident Freshwater Fishing Package | $30 |
| Non-Resident Freshwater Fishing Package | $58 |
Now that you're packed, you need to decide where to go! Here are the top fishing spots in Sugar Land, each of which will give you a unique experience.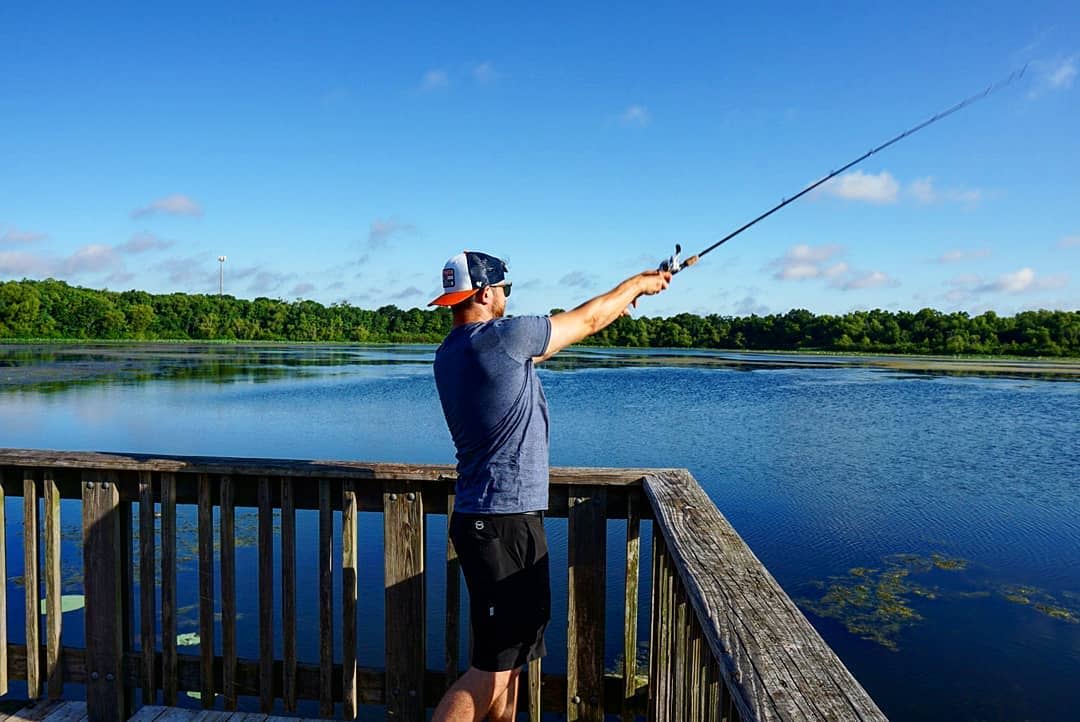 Fishing at the pier in Cullinan Park. Photo Courtesy @el.ultimo.hombre
---
Grab your tackle and rod for a relaxing day of fishing on the pier at Pumpkin Lake in Cullinan Park and catch fish like Longear Sunfish, Largemouth Bass, Alligator Gar and more! For some more fun, go canoeing, kayaking or for a hike!  You will truly be blown away by the park's landscapes and wildlife that you'll want to capture every moment and will want to come back.
PARKS HOURS AND BIRD CHECKLIST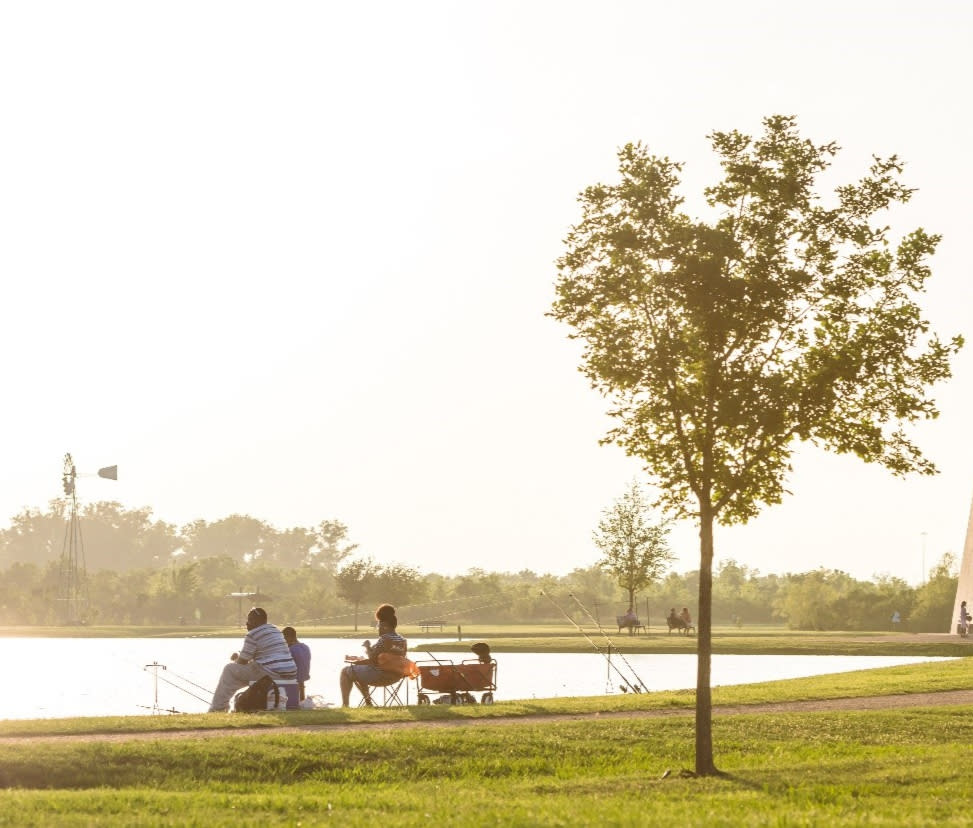 Fishing with family at Sugar Land Memorial Park. Photo Courtesy: Iman Shahkarami 
---
Sugar Land Memorial Park stands along the Brazos River Park encompassing almost 150 acres. Grab your fishing gear and kayak and wait on some catfish or large mouth bass as you take in the beautiful surroundings like a butterfly garden and the Remembrance Tower. You'll also have access to amenities like drinking fountains, restrooms, benches, pavilions, and a playground.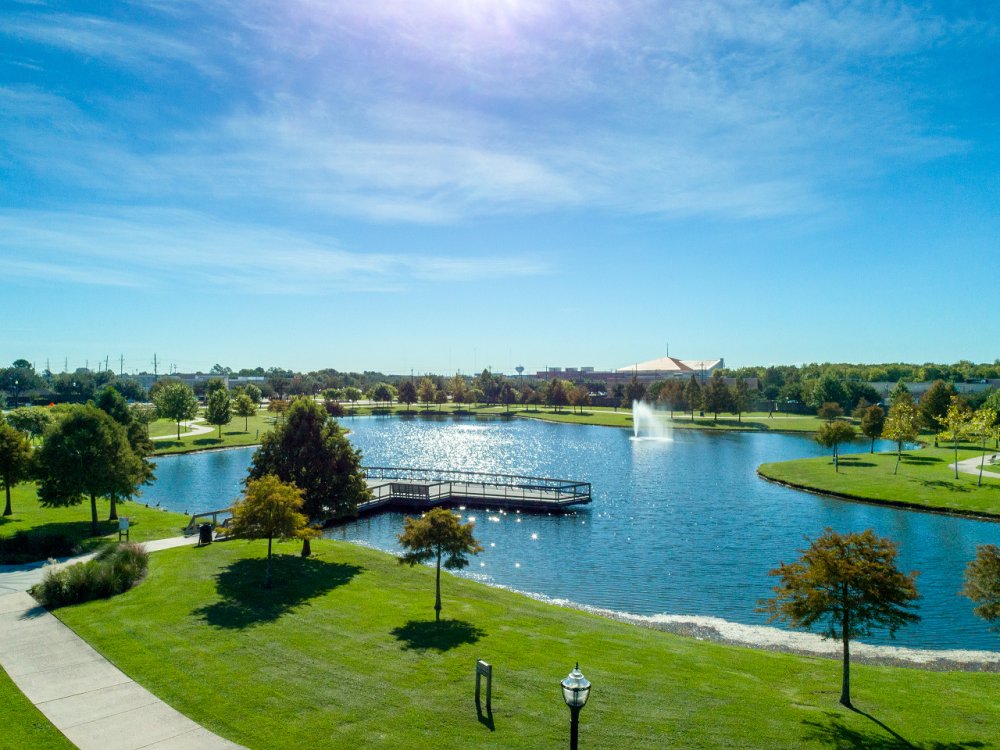 An aerial view of Eldridge Park 
---
Fishing is a waiting game and can sometimes become a bore for kids. That's why Eldridge Park is a great place for your entire family. This 43-acre community park has a large playground, picnic pavilion, and many soccer fields so that the kids can stay entertained. Enjoy the views while you catch some rainbow trout or bass, depending on the season, at the fishing pier overlooking the water.  
DID YOU KNOW: Up to five fish may be taken home per person, per day.
---
If you're someone who likes to fish in solitude and wants a quiet and peaceful experience, your best bet is Thomas L. James Park. This quaint .5-acre greenbelt park overlooks Oyster Creek and has a bench with a shaded structure, making for the perfect fishing spot. 
More Fishing Spots Near Sugar Land
---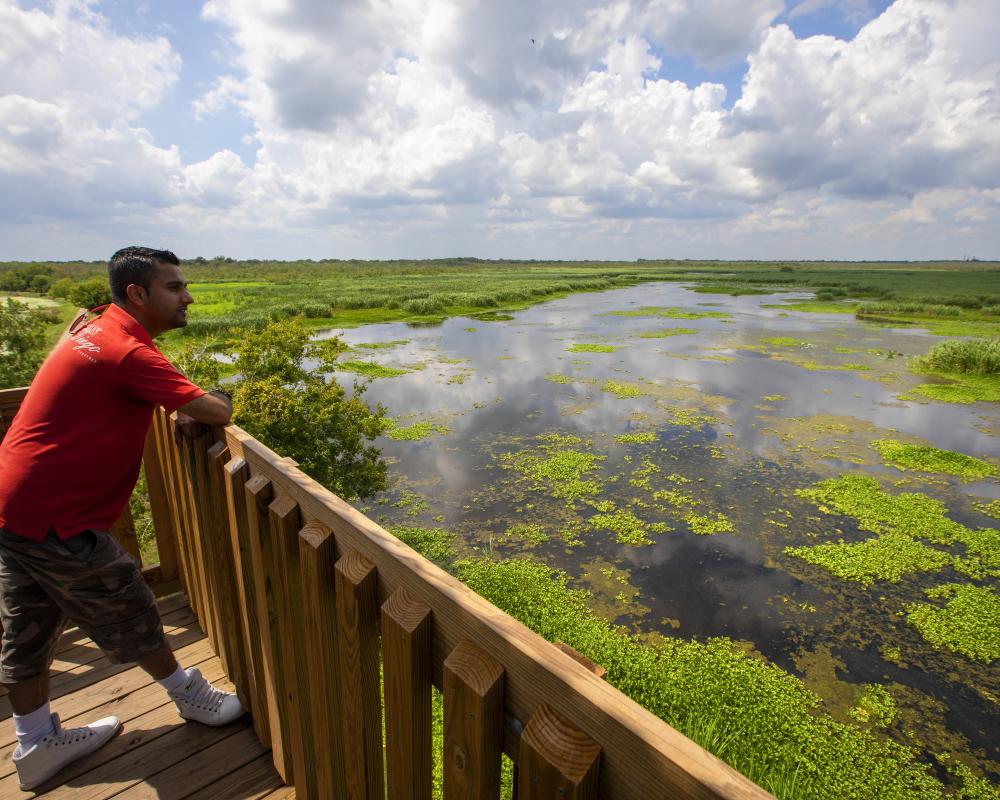 Take in the views at Brazos Bend State Park. 
Brazos Bend State Park
---
If you want a fishing experience immersed in nature, you must check out the Brazos Bend State Park! This park is full of hiking, biking and horseback riding trails as well as campsites, making for a complete wildlife adventure! For fishing, in particular, the park has three lakes called Hale, Forty Acre, and New Horsehoe- none of which require a fishing license. Since boating is not allowed, you can fish from shore or from one of the fishing piers and catch a variety of fish like White Bass, Sunfish, Crappie and Catfish. 
Let a Local Sugar Land Restaurant Cook The Fish For You 
---
If it wasn't your day or you don't want all that fuss with cleaning fish, you can take the family to any of Sugar Land's delicious restaurants that serve fresh fish and seafood. Here's a selection of a few of our favorites: Floyd's Cajun Seafood and Steakhouse, Fish City Grill, and Rouxpour. Keep reading for a full listing of restaurants serving up delicious seafood in Sugar Land.
---
Make sure to follow us on Facebook, Twitter, and Instagram for all the latest news on things happening in Sugar Land. Our handle is @VisitSugarLand. Tag us in your posts and share your experience: #VisitSugarLandTX, #SweeterInSugarLand. For more information, contact us at (281) 275-2045 or tourism@sugarlandtx.gov.
---