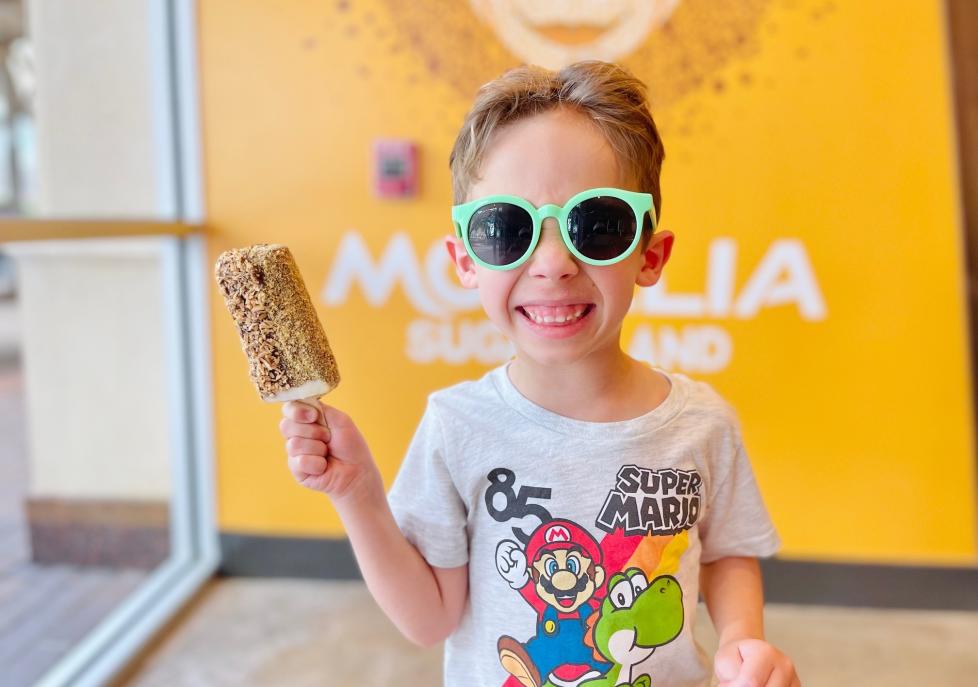 Planning a day out with the family but not sure where to eat with the kids? Here are our top recommendations of restaurants and dessert spots that will satisfy the palettes of everyone in your home - big or small!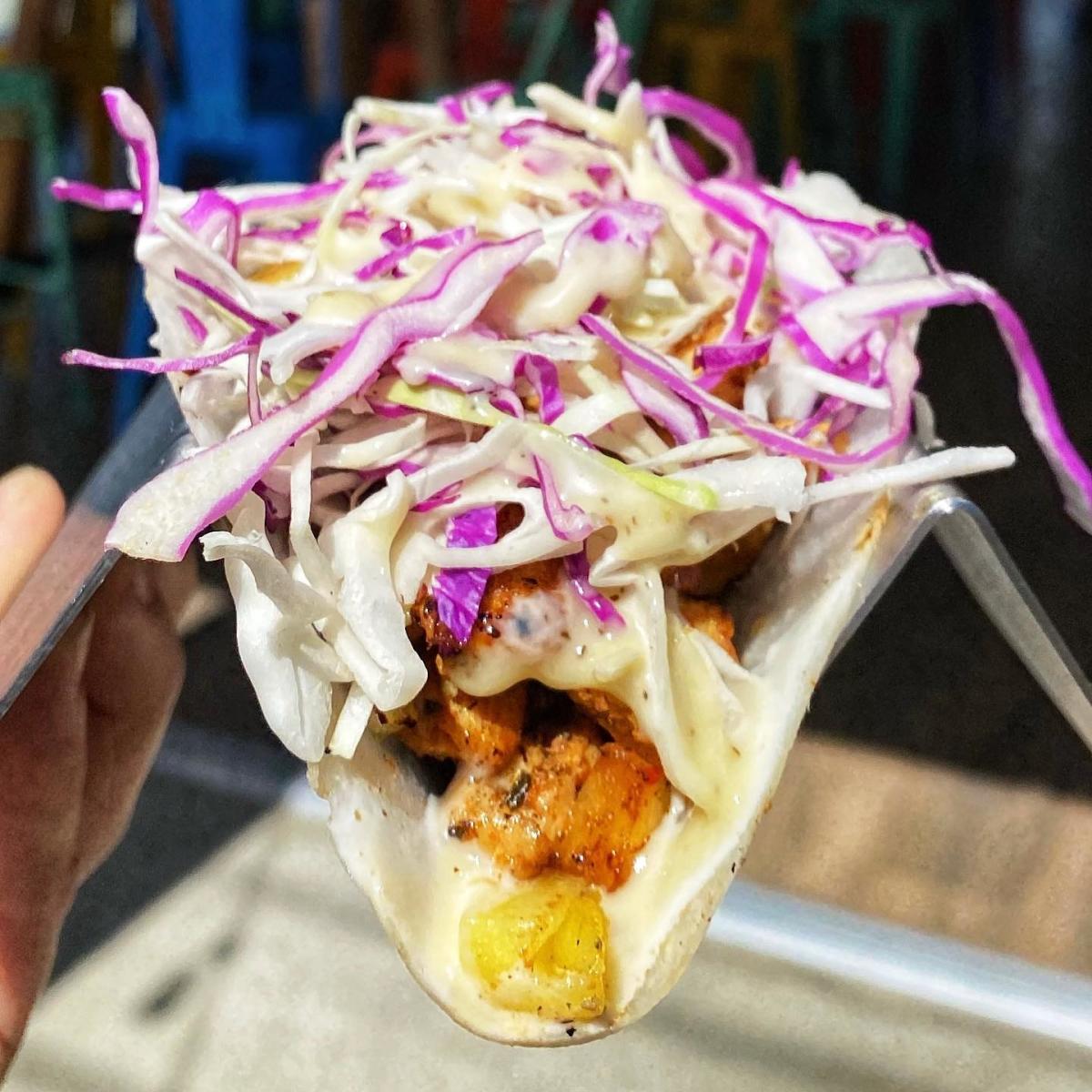 Try their spicy & crunchy jerk chicken on jicama taco. Photo by @pacificcoasttacos
Do your kids like tacos? Take them to Pacific Coast Tacos for food and views that will light them up! This restaurant makes unique tacos with delicious and complex flavors derived from the cultures of Thailand, Korea, Vietnam, Hawaii and French Polynesia. 
All entrees on the Kids Menu go for only $5.99 and include:
Fried Chicken Tenders With Fries Or Fruit
Fried Shrimp
Kid's Quesadilla With Rice And Beans
Beef Or Chicken Taco With Rice And Beans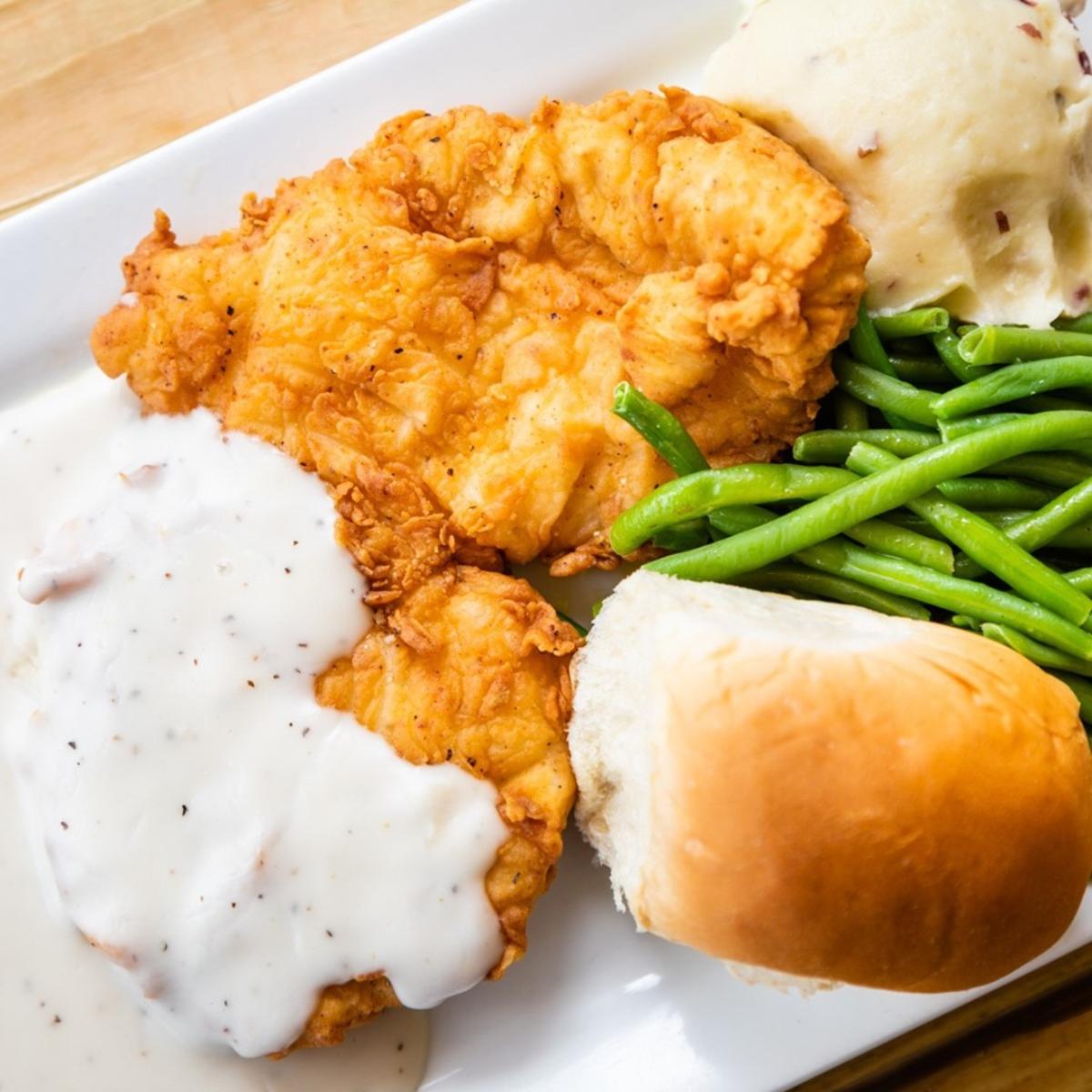 Crunchy chicken fried chicken. Photo by @liveoakgrill
Live Oak & Grill is a children's playground –literally. The restaurant has a large patio and play area with slides, swings, and seesaws where your little ones can jump around while you wait on your food. The outdoor area also features a fairy and gnome garden that will keep your toddlers curious and busy! Most popular dishes for adults include the Chicken Fried Steak, The Chicken Fried Chicken and the Texas Chicken Fried Steak. 
Kids under 12 can pick from the kids menu featuring entrees that include fries, a drink, and a choice of yogurt, apple sauce, or fruit cup. All entrees on the kids menu are priced at $6.99 and include items like:
Beef Sliders
Chicken Tenders
Mac n Weenies
And more!
State Fare Kitchen & Bar is a great place for brunch with the whole family and offers the perfect American fare in a trendy and classy setting! With beautiful plating and large portions to share with the group, you simply cannot go wrong with any item on the menu! If your family loves seafood, get the San Luis Seafood Platter that has catfish filet, crawfish tails, fried Gulf shrimp, jalapeno hushpuppies, slaw, and hand cut fries. For dessert, do not miss out on their super-hit Fried Oreos dessert that comes with a scoop of ice cream. 
Kids under 12 can choose from the kids menu with all entrees running at $14 accompanied with a choice of french fries, mashed potatoes, or green beans, and fresh fruit, carrots and cookie. Dishes include:
Spaghetti and Tomato Sauce
Mac n' Cheese
Grilled Cheese Sandwich 
And more!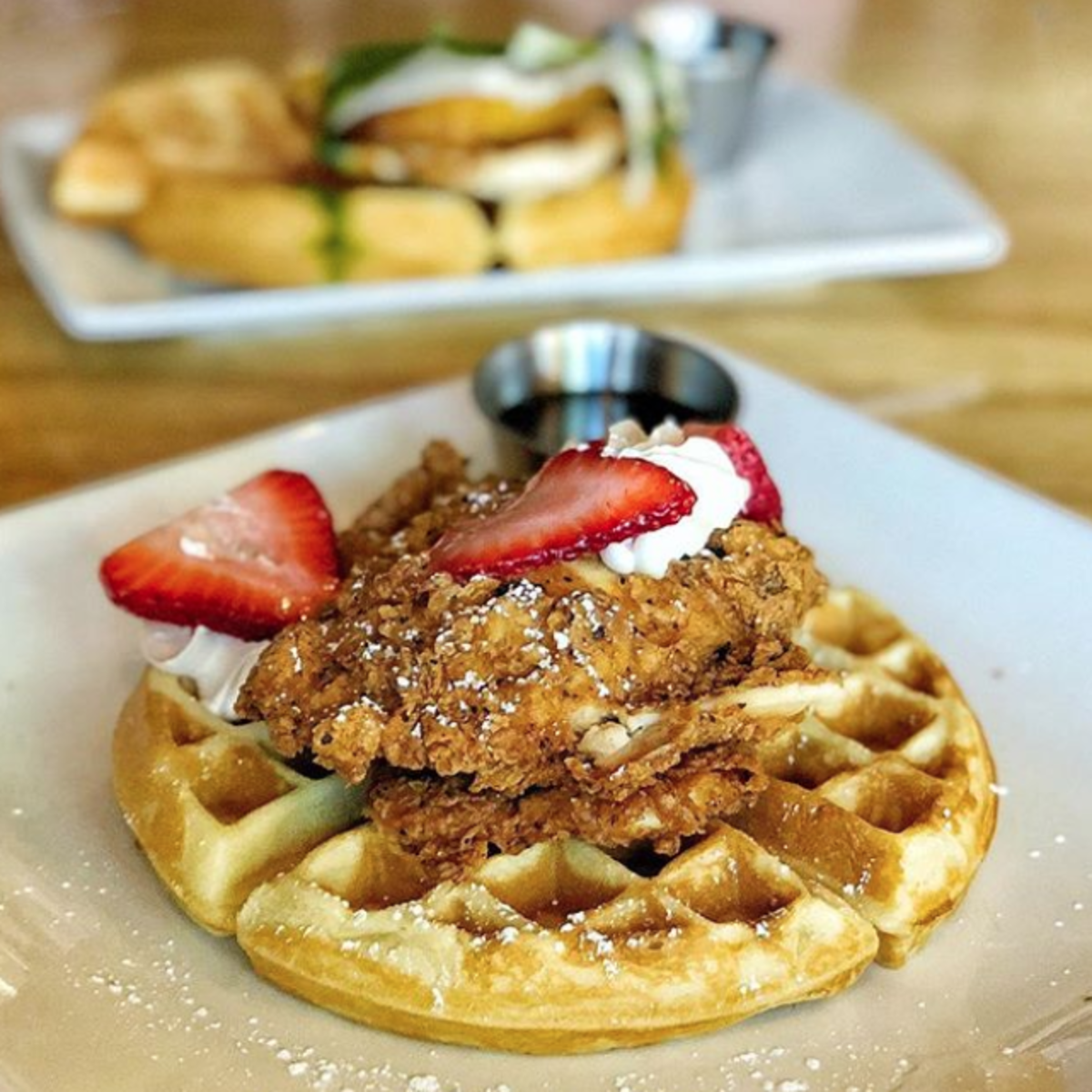 Chicken and Waffles at Jupiter. Photo by @ourmintylife
Dive into new American foods at Jupiter Pizza & Waffle Company. Just like their name suggests, Jupiter offers a wide variety of pizzas, waffles, and barista-grade coffee made with local and organic ingredients. Located right by the Sugar Land Town Square Plaza where your kids can run around, this restaurant is great for a family fare! Check them out from Tuesday to Thursday to get their special Cosmic Cones featuring their signature chicken bites tossed in spicy or plain maple with maple cream and ice cream cradles in a crispy waffle cone for only $8! Or get their delicious mini pizzas for only $8!
For kids under 12, consider picking an item from their Kiddos Menu which includes dishes ranging between $7 and $8. The menu includes unique items like:
Wafflesome: crispy chicken bites, sweet potato fries and a waffle triangle topped with whipped cream and strawberry
Say-chee-eese: a melt-in-your-mouth mozzarella cheese pizza
Grilled Cheese
Willie's Grill & Ice House will keep your kids amused and their tummies full! This long-running American joint has crazy portions and an amusement-y style ambiance that is sure to be a hit with every member of the family no matter what their age! Order from the Family Pack section on their menu that has items featuring a shareable entree with two sides and includes dishes like the Chicken Tender Family Pack: 12 chicken tenders with your choice of sauce and two sides. 
Kids' entrees include a fountain drink & choice of salad, fruit cup, veggies, fries or mac & cheese and include dishes like:
Chicken Tenders
Lil Cheese Willie: a plain burger with American cheese and choice of side
Grilled Cheese Willie
For dessert, order their decked out Willie Wonka: a warm, gooey, triple chocolate brownie with whipped cream, divine chocolate sauce topped with crunchy pecans, and a scoop of creamy vanilla ice cream.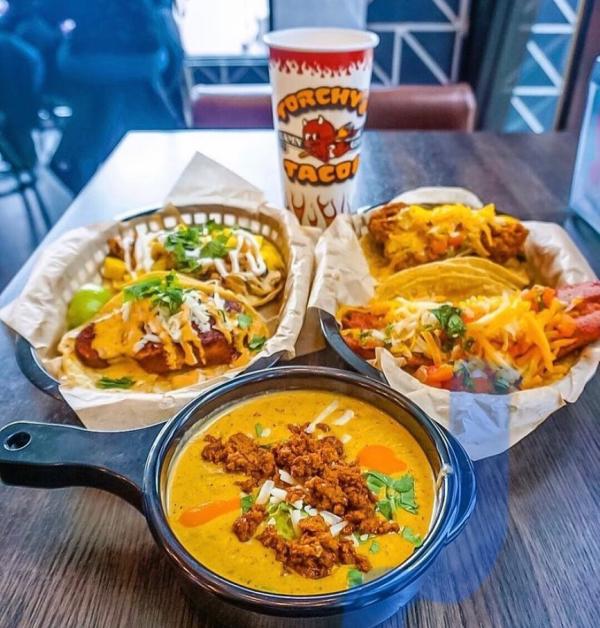 Choose from a variety of tacos and always share the queso with their warm chips. Photo: @torchyssugarland
Torchy's Tacos is filled with endless taco options and a casual ambiance that families love. Start off by sharing their popular Green Chile Queso topped with guacamole, cotija cheese and Diablo Sauce which is served with warm tortillas chips and free chip refills. Choose from fourteen generously sized predesigned tacos like The Democrat, Mr. Pink, The Trailer Park, The Brushfire and more. Eat them as is or customize as you go with their house made sauces and veggies like avocados, lettuce, pico and cheese. 
The kids' menu includes Tex-Mex favorites: 
Chicken Taco
Bean and Cheese Taco
Beef Taco
Chicken Tenders with Fried Avocado
Chicken Quesadilla
Cheese Quesadilla
For dessert spots, consider the following spots:
Decadent Coffee and Dessert Bar is loaded an endless option of yummy sweet treats along with gourmet coffee and desserts that will cater to adult palettes. Pair your dessert with one of their unique lattes like the Hazelnut Mocha Latte or the Southern Butter Pecan Latte, or go for a classic Americano or Cappuccino if you want to play it safe! Get a large dessert worthy of sharing amongst the family like the custom sundae or the brownie skillet that will have your kids jumping up and down for joy!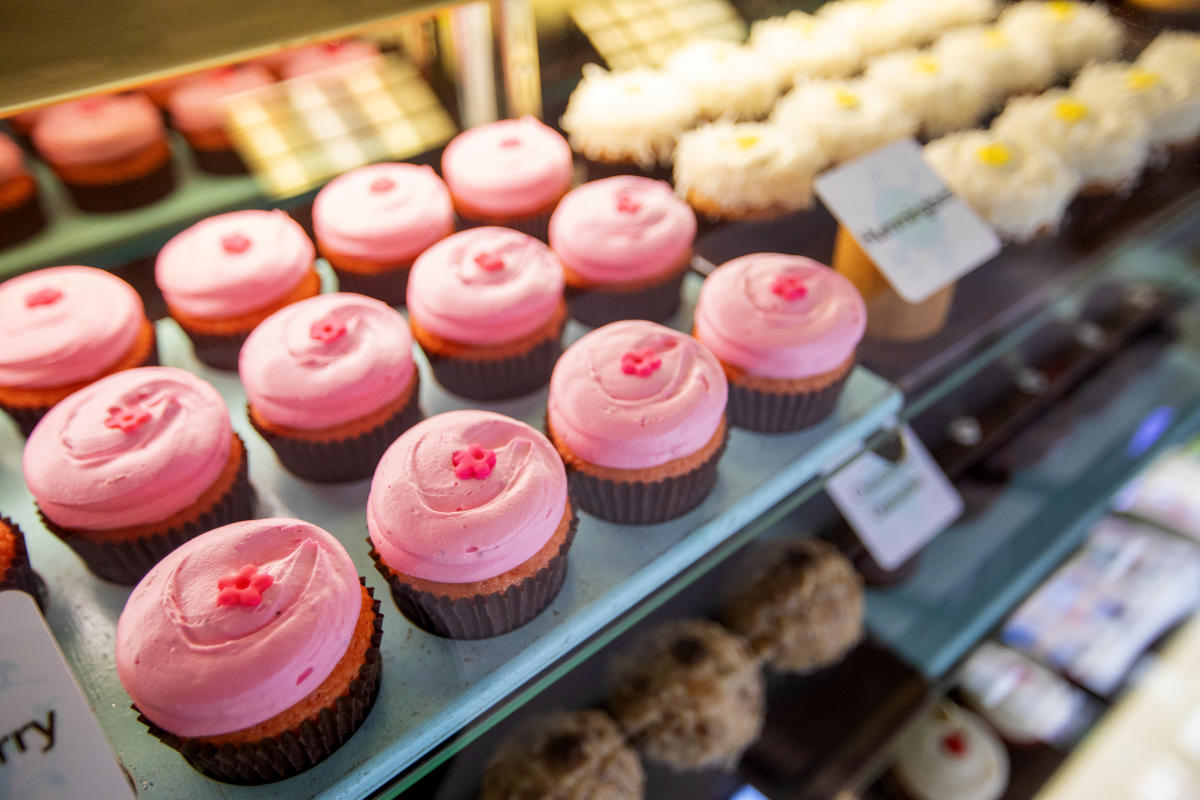 Bites of heaven
Sweet Boutique is the perfect place for small-sized desserts that will satisfy your kids' cravings without overloading them with sugar! Choose from a delectable selection of cake pops, cup cakes, drop cookies, mochi donuts or brownies that will make the entire family smile ear to ear! See the full dessert menu.
Paletas Morelia is a popsicle haven in Sugar Land Town Square that kids will love! First, choose from their array of hand-crafted pops, then dip it in any of their delicious options like cookie butter or chocolate and top it off with your favorite sprinkles or nuts. The possibilities are endless and we guarantee your little ones will have fun with this unique custom paleta experience.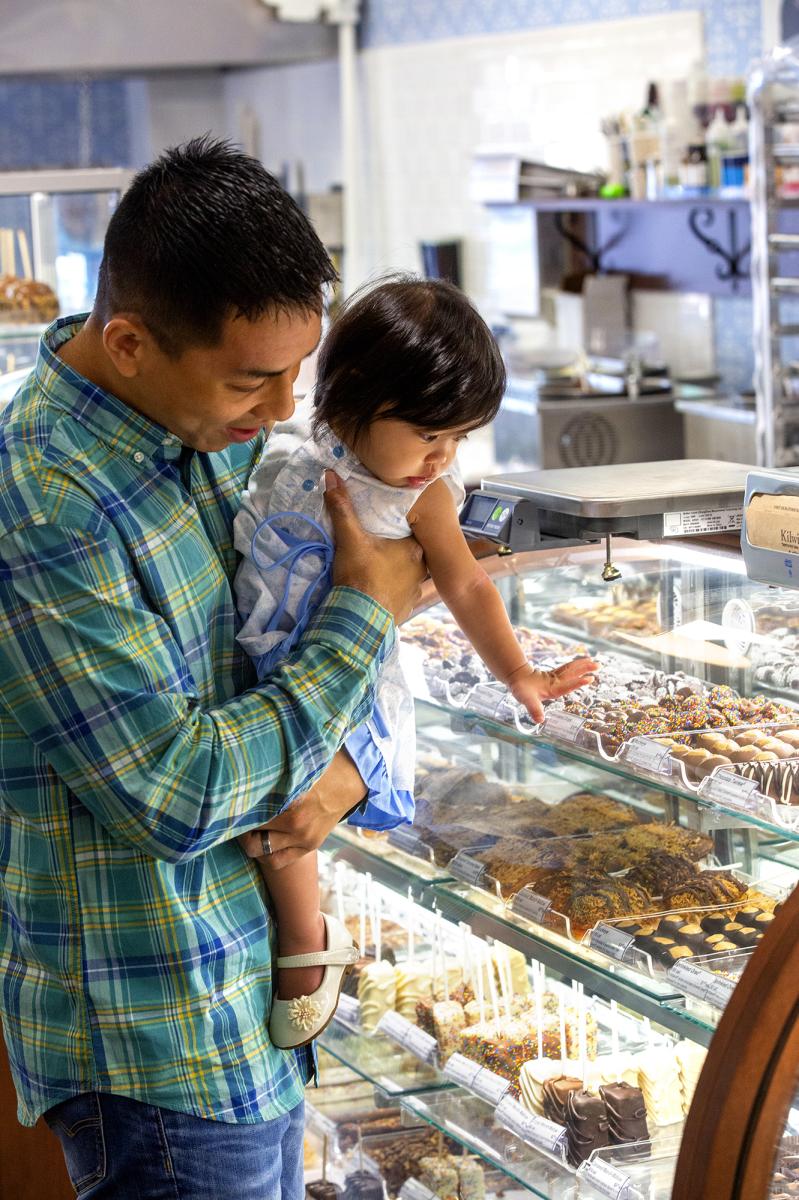 So much chocolate!
Kilwin's is every child's dream. This chocolate shop has all the chocolate and fudge varieties you can imagine as well as original ice cream flavors made with premium ingredients. Flavors include Chocolate Chip Cookie Dough: a buttery cookie dough-flavored ice cream with chunks of chocolate chip cookie dough and chocolate chunks and Fudgie Brownie, a rich chocolate ice cream swirled with fudge brownie pieces and chocolate flakes.
To explore more of Sugar Land's restaurant options, check out our restaurant listings where you can filter by cuisine, location and amenities. 
---
Make sure to follow us on Facebook, Twitter, and Instagram for all the latest news on things happening in Sugar Land. Our handle is @VisitSugarLand. Tag us in your posts and share your experience: #VisitSugarLandTX, #SweeterInSugarLand. For more information, contact us at (281) 275-2045 or tourism@sugarlandtx.gov.