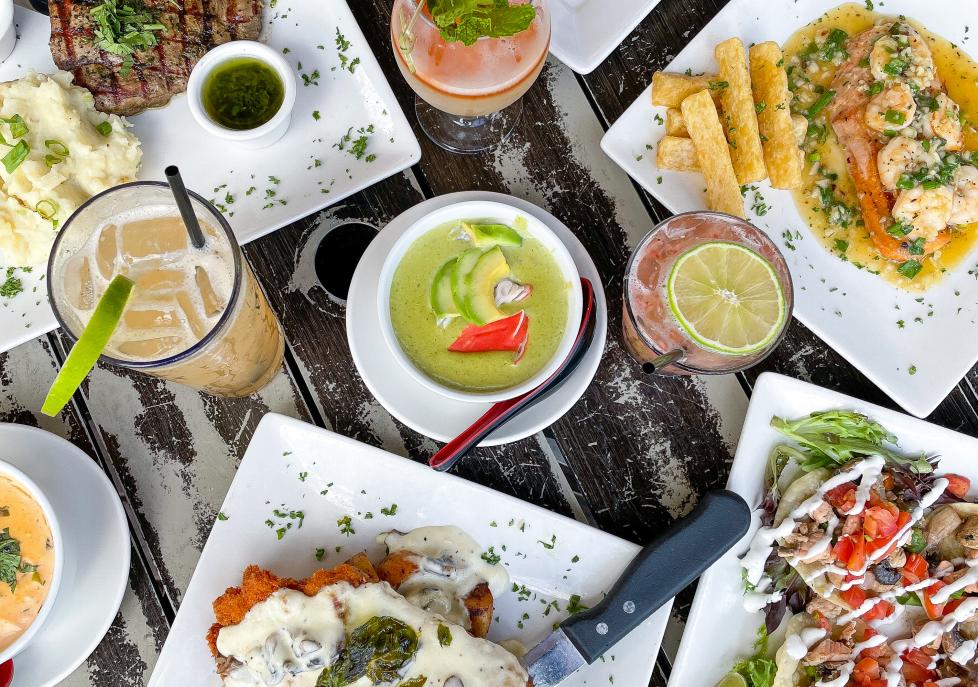 A brunch feast at Jupiter Pizza and Waffles. Photo: @creme_3brulee
Don't let the city's name fool you. Even though Sugar Land is the sweetest city in Texas, it is also one of the best places for savory eats! Sugar Land's food scene is known for its diversity and unique cultural influences from all over the world. So, in honor of Hispanic Heritage Month, we'd like to highlight some of the best Latino-Owned restaurants. 
---
Created by the Venezuelan owners of Japaneiro's, Jupiter and Guru offers a quick, casual, and delicious experience of fusion finds! You can never go wrong with any of their mouth-watering burgers. And if you're looking for yummy, fried, meatless options, try their alternative burger options and delicious parmesan truffle oil fries, sweet potato fries, onion rings, or beet chips!   Listen to their NPR story! 
---
Jupiter is a fusion restaurant that takes a fun approach to your favorite American foods while using local, fresh, and organic ingredients. Sip on their barista-grade coffee as you relish in their delicious pizzas, or specialty waffles. Their most popular, must-try dish is the Southern Belle which is fried chicken on waffles: The chicken is tender and juicy on the inside, and crisp and fried-to-perfection on the outside. The meat rests on a warm, fluffy waffle bed that is just as good on its own as it is if you add syrup! This signature dish is bound to have you coming back for more!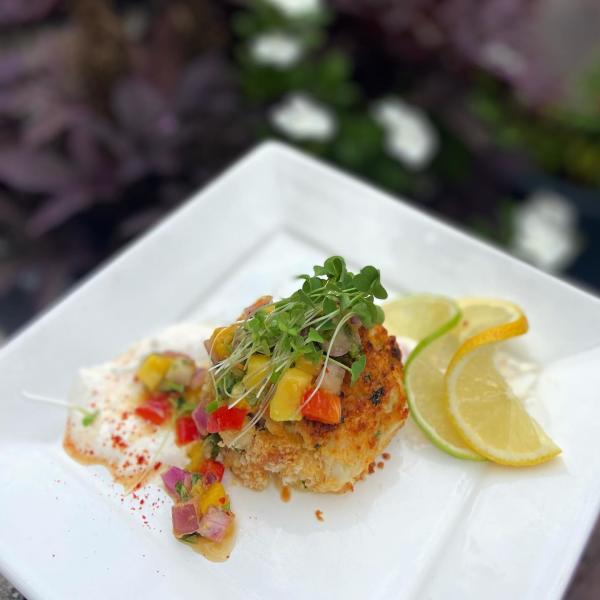 Home-made crab cake with mango pico. Photo: @Japaneiros
---
Japaneiro's Sushi Bistro and Latin Grill is located in Sugar Land Town Square. The Latino/Japanese fusion food concept hits all the right notes and offers top quality food to all its patrons. Visit any day of the week between 3 p.m. to 6 p.m. for great deals on exquisite sushi rolls and sip on some refreshing drinks while you're at it! When you go, be sure to order their Churrasco, which is an exquisite and tender South American style tenderloin marinated in chimichurri. Other favorites include their tequeños and empanadas.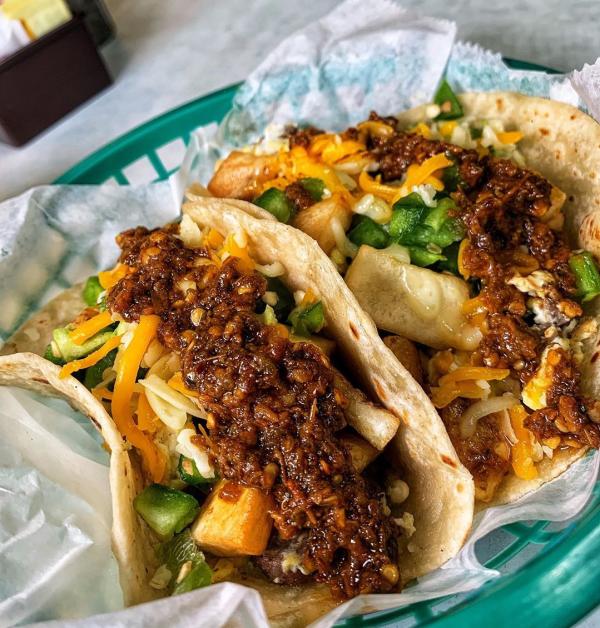 The egg, chorizo, cheese and potato breakfast taco at Carmelo's Mexican Grill. Photo: @houstoneatz
---
Is a Mexican-owned family-run restaurant that has been in Sugar Land for over 10 years. They are known within the community for their Mucho Grande Burrito.  Customers also love the casual spot to savor Carmelo's traditional staples like nachos, quesadillas, enchiladas, fajitas, tortas and margaritas. They are open Monday-Friday and proudly serve 20 different types of breakfast tacos all day long! 
For more food adventures, check out the restaurant listings page on our website where you can filter by cuisine, location and amenities. 
---
Make sure to follow us on Facebook, Twitter, and Instagram for all the latest news on things happening in Sugar Land. Our handle is @VisitSugarLand. Tag us in your posts and share your experience: #VisitSugarLandTX, #SweeterInSugarLand. For more information, contact us at (281) 275-2045 or tourism@sugarlandtx.gov.