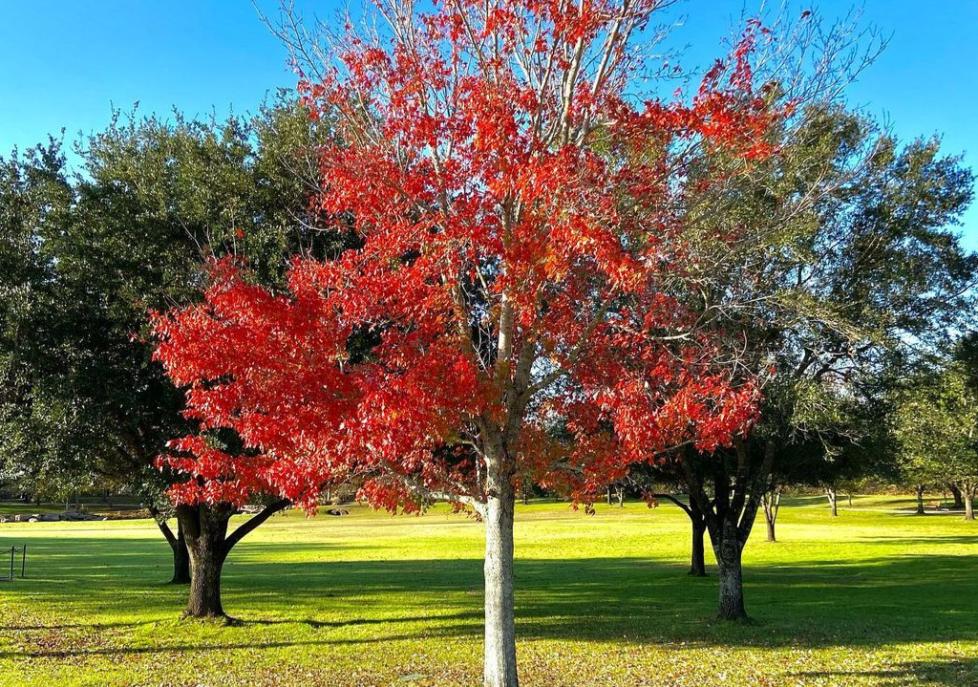 October means it's starting to cool down a bit some days, and that makes perfect weather for taking in some of the fun goings on in Sugar Land. Where to start? We've arranged some of the favorites by location. And while it may be October, it is still smart to put on plenty of sunscreen before you join in on the fun! 
Sugar Land Town Square Happenings
---
A Sweet Escape to Sugar Land Town Square
Saturday, October 23, 5:00 p.m. - 7:30 p.m.
Admission: free
Take a sweet escape to Sugar Land Town Square on October 23! Spend your Saturday on the Plaza playing lawn games, snapping a few funky pics at the photo booth, getting serenaded by a barbershop quartet and venture over to the Lone Star Garage to discover a candy-themed surprise.
Of course, it wouldn't be a sweet Saturday without treats! Don't forget to stop by the candy bar or grab a funnel cake before Willy Wonka & the Chocolate Factory hits the screen at 7:15 p.m.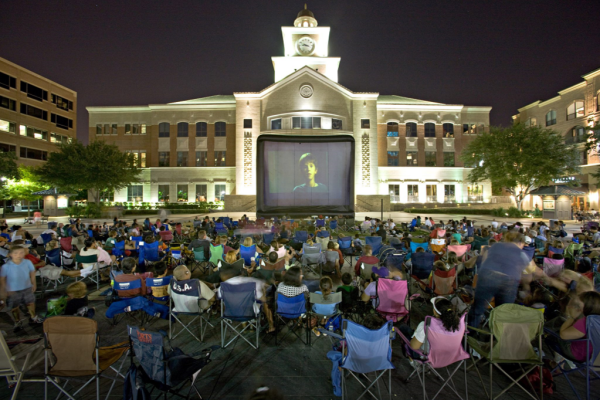 Movie Under the Moon: Willy Wonka & The Chocolate Factory
Saturday, October 23, 7:15 p.m. - 9:30 p.m.
Admission: free
Bring your family, friends and lawn chairs to the Plaza to enjoy a free Movie Under the Moon! This month's showing is the 1971 original favorite, Willy Wonka & The Chocolate Factory. 
Friday, October 29, 7:30 p.m. - 9:00 p.m.
Admission: free
Get in the Halloween mood by watching magicians, jugglers and circus acts! Crescent City Circus presents an evening of mystifying acts of imagination and magic, acrobatics and high wire walking.
Flying Saucer's Annual Beer Feast
Saturday, October 30, 2:00 p.m. - 6:00 p.m.
Purchase tickets, must be over 21.
Stop by for an afternoon featuring 80 quality craft beers from across the globe, live music, local food vendors, Halloween Costume Contest, raffle prizes, and fun in the Plaza. This year is a big one as they celebrate 10 years of Beer Feasts! Tickets are required and all attendees must be over 21 years old.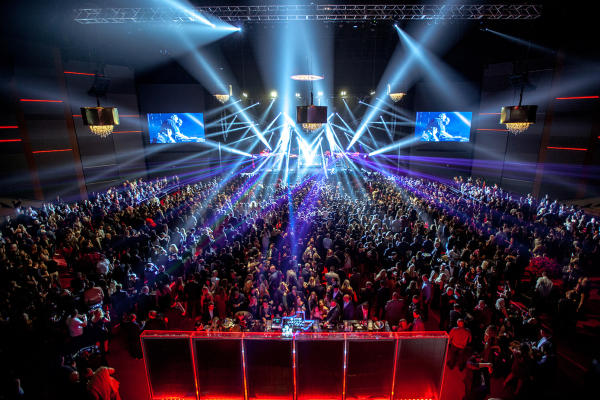 Smart Financial Centre at Sugar Land Live Performances
---
October 16, 7:00 PM
Bonamassa is regarded as one of the greatest blues guitar players of this generation. Listen as Joe and his band play old favorites and new selections!
Maluma – Papi Juancho World Tour 2021
October 17, 7:00 p.m.
Join Colombian superstar singer-songwriter Maluma and hear songs from his fifth studio album, Papi Juancho.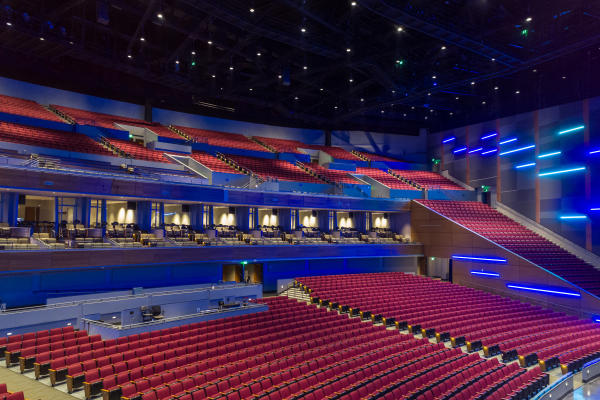 Alice Cooper with Special Guest Ace Freshley
October 18, 7:30 p.m.
Go back to the 70's with your favorite Shock Rock Icons, Alice Cooper and KISS lead singer Ace Frehley! Will there be snakes and breathing fire? You'll have to see the show to find out.
NEEDTOBREATHE - Into the Mystery Tour
October 22, 7:00 p.m.
Enjoy Christian Rock at its best! NEEDTOBREATHE has been compared to the sounds of John Mayer and Kings of Leon.
October 23, 7:00 p.m.
This star-studded R&B, rap and hip hop roundup featuring  Omarion / Bow Wow / Ashanti / Pretty Ricky / Ying Yang Twins / Lloyd / Sammie/ Soulja Boy is the rescheduled event that was cancelled last year due to COVID-19 issues.
October 25, 8:00 p.m.
It's a 70s and 80s songfest with Pat Benatar, Neil Giraldo and their guest performer John Waite. Giraldo and Benatar have been musical partners for years, and produced her big hits, including "Hit Me With Your Best Shot."
October 29, 7:30 p.m.
LANY (Short for Los Angeles, New York) brings pop hits like "ILYSB", "Okay" and "Mean It." gg bb xx is their new album.
Travel Tip: Sweeten your weekend getaway with discounts on Sugar Land's top experiences at the Sugar Packet Marketplace.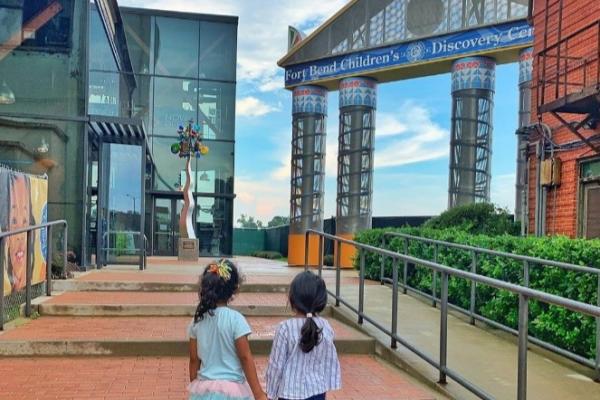 Fort Bend Children's Discovery Center
---
Admission: $12 General, $11 Seniors (65+), Members & Children under 1 Free. Advance ticket purchase required.
October 12 – 30, 10:00 a.m. - 6:00 p.m.               
Something icky is oozing its way to the Fort Bend Children's Discovery Center!  A myriad of ooey, gooey and slimy has maneuvered its way into Fort Bend for three weeks of Halloween. This October, take a dose of gross as you discover spine-tingling experiments, spirit-lifting interactives and slime-filled fun during Halloween Grosstopia! Grab your favorite costume and your best ghoul-friends to set out on a TRICK-OR-TREAT quest EVERY DAY!
Spooktacular Halloween Happenings:
October 19 – 23
Strap on your goggles and hold onto your skeletons.  It's time to mix up some ooey, gooey and utterly creepy concoctions!
Potion Bottle Designs:  Mix potions, create crazy concoctions and participate in spirit-lifting bottle designs in OCuSOFT Art Academy. 
Frighteningly Fun:  Transform into a creature of the night with your own handmade pair of bat wings in Junktion.
Mad Scientist Wig:  BOOM! POW!  ZAP! Make your hair stand on end when you make a mad scientist wig in Junktion.
Slimy Polymers:  Make slime to take home at Science Station.
Slime Time – October 23; Various Times
It creeps. It crawls. It's a dose of gross! Halloween means it's time for slime at the Discovery Center.  Cook up green, ooey-gooey concoctions of non-Newtonian fluid - in other words... slime! Go gaga for goo!
October 26 – 30               
No tricks, just treats!  Witching you a happy Halloween!
Halloween Windsock:  Design a ghost, pumpkin or bat to decorate your porch for Halloween night at Junktion.
Zombie Brain Masks:  Make the walking dead come alive with a zombie brain mask at Junktion.
Slimy Polymers:  Make slime to take home at Science Station.
Spooky Magic Show – October 30, 11:00 a.m. and 12:00 p.m.
Who can resist the mysteries of magic?  Spirits will rise during a jaw-dropping magic show lead by magician Jamie Salinas. 
---
Make sure to follow us on Facebook, Twitter, and Instagram for all the latest news on things happening in Sugar Land. Our handle is @VisitSugarLand. Tag us in your posts and share your experiences using #VisitSugarLandTX, #SweeterInSugarLand. For more information, contact us at (281) 275-2045 or tourism@sugarlandtx.gov.
---