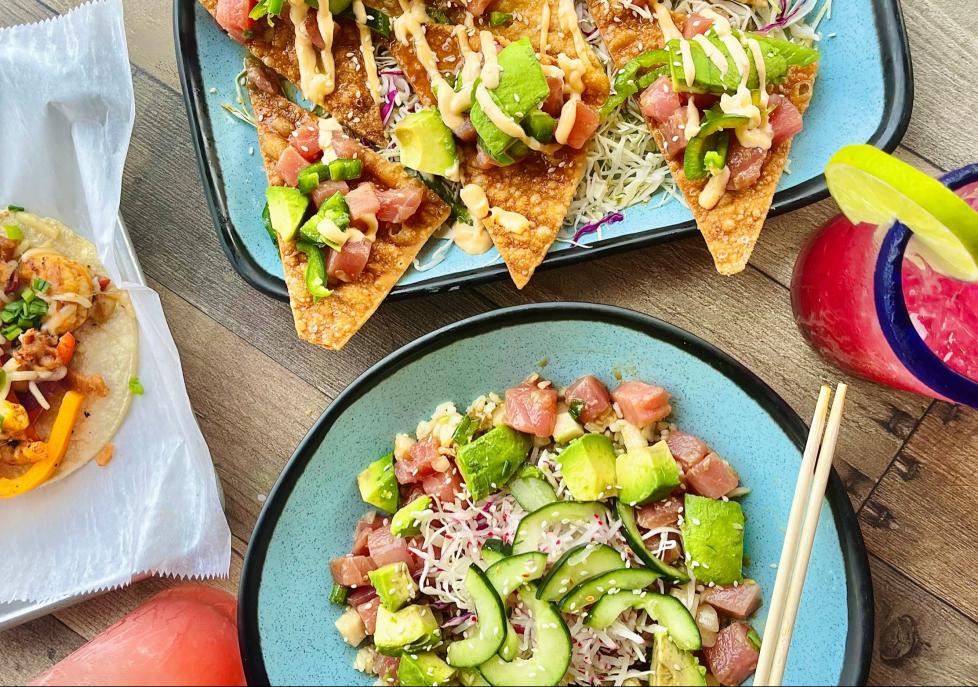 It's hard to choose when there's so many good options.
Want a beachy, sunny Cali-vibe without having to make the trip? Just head over to Pacific Coast Tacos! Located at Lake Pointe Parkway in Sugar Land, this Pacific-inspired restaurant with unique flavors from the West Coast of the United States, down to Mexico and South America, reflects cultural influences of Thailand, Korea, Vietnam, Hawaii and French Polynesia.
---
The Vibe
---

Are you in California?
Boasting a fresh, spacious atmosphere decorated with Baja design elements and a view of the beautiful blue Sugar Creek, Pacific Coast Tacos is brimming with positive energy and good vibes! Sit by the semi-open kitchen and watch the culinary team work their magic or take a seat at the outdoor patio with your furry friend to soak up the sun!
Menu
---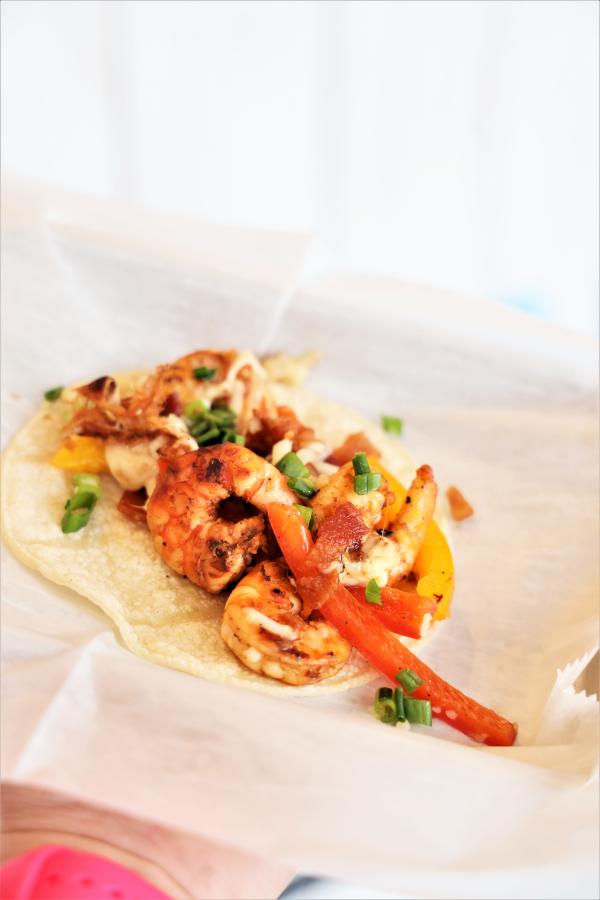 Fresh food good for the body and the soul.
The best thing about this place isn't its lovely ambience, or its breathtaking view, or even its prime location…it's (as it rightly should be) their deliciously fresh food! Made from scratch and from only the freshest ingredients, Pacific Coast Tacos' food is an absolute treat for your taste buds (not to mention, healthy too). Every dish is made with care and organic ingredients delivered fresh daily. Mind you, the owners are not fans of walk-in freezers and you won't find any at the restaurant! Everything from the unique sauces to the tortillas are scratch-made and bursting with flavor.
Try their Baja-inspired fresh fish and shrimp tacos or their Baja staples like sushi grade yellowfin Poke bowls, Baja protein bowls, along with cold, clean ceviches and seafood cocktails or go for their Pacific-inspired Korean Beef, Banh Mi, and Kung Fu Chicken tacos.
It doesn't end there. Their specialty tacos include unique options like the Bang Bang Shrimp, Jerk Chicken, and Pacific Fried Octopus taco.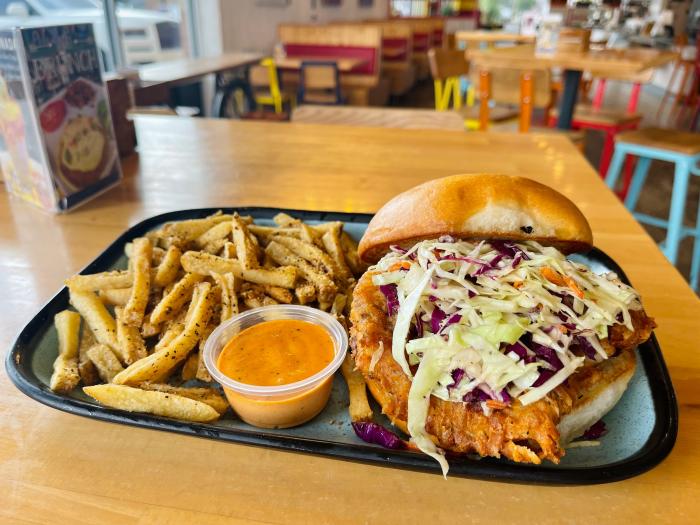 Check out their weekly specials like their fried fish sandwich. 
And if, for some reason, you're not in the mood for tacos, you can try their rainbow-colored Poke bowls, salads, and an assortment of wonderful botanas.
Worried about the kids? Don't be. Their Kids Menu has all entrees for only $5.99 and include:
Fried Chicken Tenders With Fries Or Fruit
Fried Shrimp
Kids Quesadilla With Rice And Beans
Beef Or Chicken Taco With Rice And Beans
---
Make sure to follow us on Facebook, Twitter, and Instagram for all the latest news on things happening in Sugar Land. Our handle is @VisitSugarLand. Tag us in your posts and share your experience: #VisitSugarLandTX, #SweeterInSugarLand. For more information, contact us at (281) 275-2045 or tourism@sugarlandtx.gov.