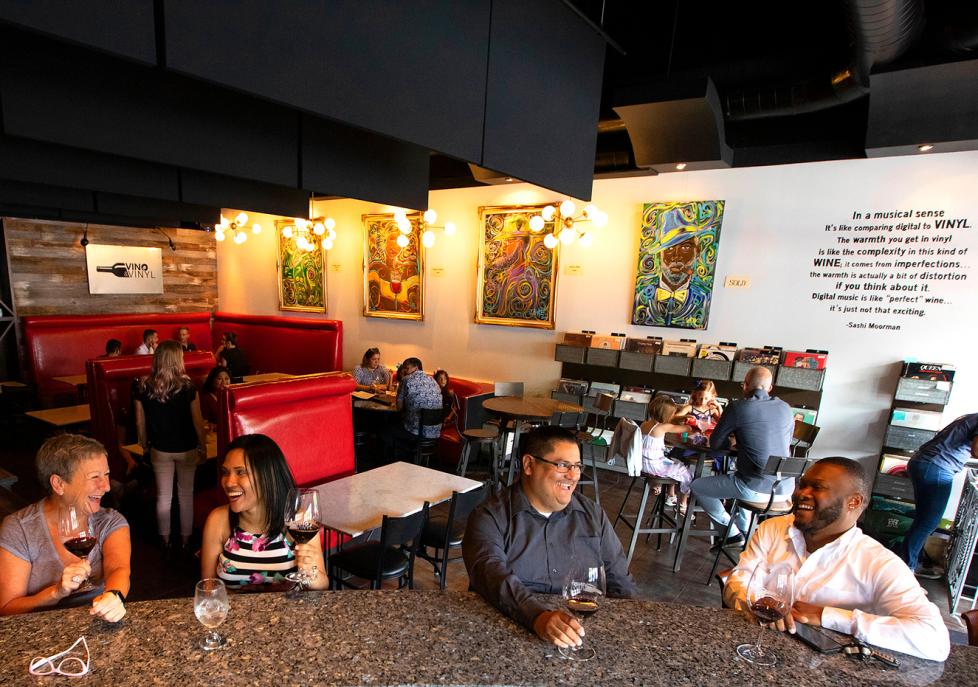 Are you in Sugar Land for the day or a weekend trip and in search of the ultimate night experience? Well, you're in luck! There is no better place to unwind with some cocktails and great food than in the "Sweetest City in Texas!"  Keep reading for a quick guide of lounges that are perfect for toasting to any occasion or simply catching up with your best pals. 
Please note that we strive to post the most current and accurate restaurant information, but changes do happen. Check official restaurant websites to confirm all details before visiting local Sugar Land restaurants.
Lounges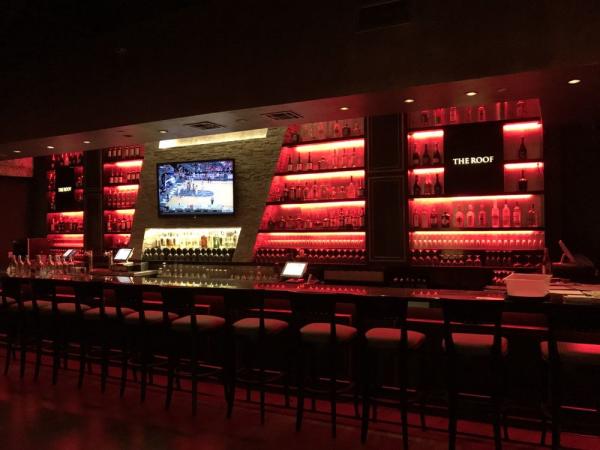 Photo Credit: The Roof
Kicking off with a list of Sugar Land's coolest lounges. Gather up your crew and indulge in some tasty bites, comfy spots, and specialty cocktails.  Plus, you'll enjoy listening to some great tunes and our drink recommendations should you find yourself at any of these sweet locations!
---
Visit this upbeat grill chain with New American grub, martinis and microbrews, plus happy-hour deals.
Drink Recommendation: Pineapple Express Sangria
---
The Roof offers many specialty New American dishes prepared by their chef in addition to a variety of tasty drinks.
Drink Recommendation: The Roof Cosmo
---
Experience a unique atmosphere that allows for a delicious globally-inspired lunch or dinner with your favorite drinks and tunes played on vinyl.
Drink Recommendation: Belstar Prosecco
Sports Bars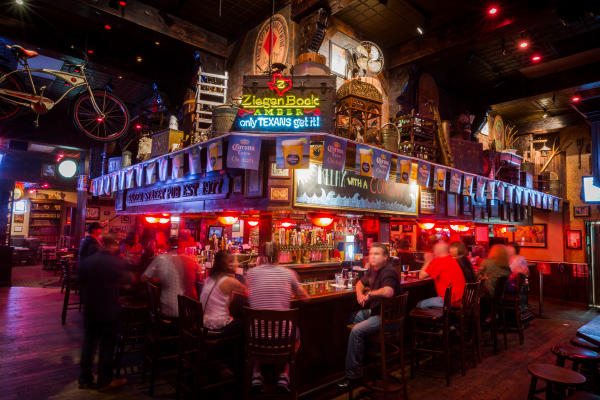 Don't want to miss that playoff or semi-final? We've got your back and have narrowed down our favorite places to watch the big game, have delicious food, and drinks! Additionally, check out our beverage recommendations for each location just in case you're unsure about your choice. 
---
This British-themed pub, a staple of Sugar Land Town Square. serves up pints, bar bites and live music.
Drink Recommendation: Watermelon Margarita
---
Check out this English-style pub featuring burgers, tacos, wings, and a long beer list.
Drink Recommendation: Peanut Butter Chocolate Milk Stout
---
Enjoy a visit to this modern sports-pub chain boasting recliners plus high-concept bar food and a huge selection of beer.
Drink Recommendation: Blackberry Collins
---
Surrounded by an array of large-screen TVs displaying your favorite sports, this lively sports-bar chain dishes up wings and other American pub grub
Drink Recommendation: Angry Orchard
Flying Saucer Draught Emporium 
---
Beer experts love this taproom offering 200+ global beers and American pub fare in tavern-like surroundings.
Drink Recommendation: Sierra Nevada Beer
---
Sports fans enjoy this bar that provides a varied menu, including wings and steaks, along with a laid-back ambiance.
Drink Recommendation: Spicy Bloody Mary