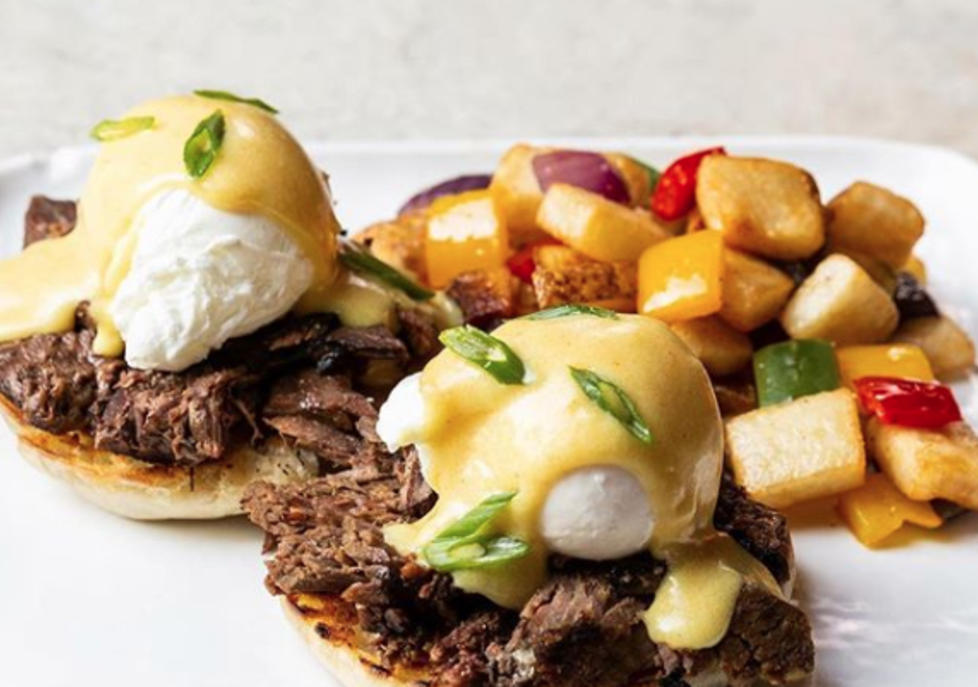 Want to try something new to tickle your taste buds? We've created a list of five dishes that are so good, to not share with you! If you try any of these recommendations, snap some pictures and tag us @VisitSugarLand and use #SLEATS.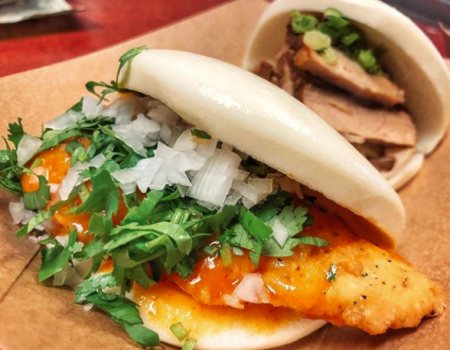 Fat Bao
Dish: Mango Habanero Chicken Bao  
If you love amplifying your taste buds with a bit of sweet and spicy, this dish is calling out for you! Fat Bao offers a Mango Habanero Bao filled with an infusion of spices, mango habanero sauce, onions, cilantro, and tender chicken. This is definitely an explosion full of flavor waiting to erupt.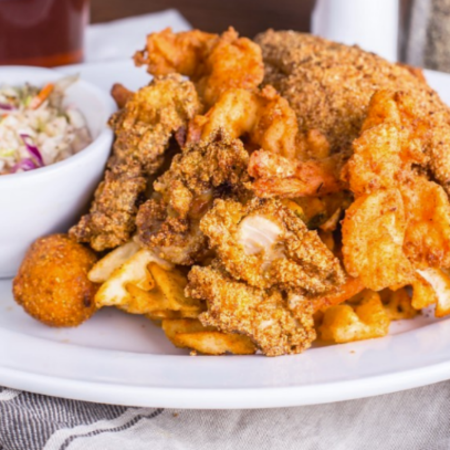 Fish City Grill
Dish: Seafood Platter
For all of our seafood lovers, here is a dish you must try! Stop by Fish City Grill and order yourself the Seafood Platter. This platter offers you the choice of selecting two options ranging from catfish, shrimp, or oyster. Plus, you can get them fried, grilled, or blackened. It's also served with fries and coleslaw, which in our books all indicates you can't go wrong with this seafood combination.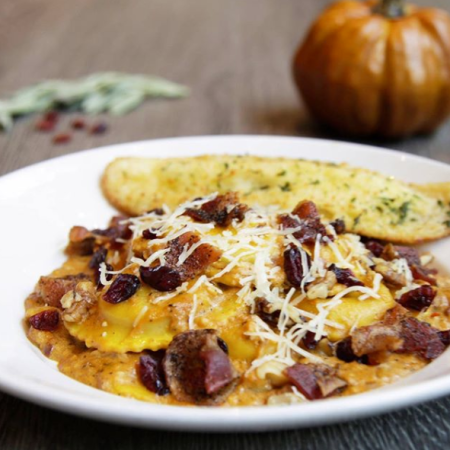 Dish: Pumpkin Ravioli
If you're seeking for a more seasonal flair, look no further. Head over to Black Walnut Café and try their Pumpkin Ravioli. This dish consists of crumbled peppered bacon, house-made pumpkin Pavia sauce, sage brown butter, dried cranberries, roasted garlic, walnuts, red onion, Marie Cheese, and garlic bread. Step out of your comfort zone and indulge in a perfect triumvirate of flavors.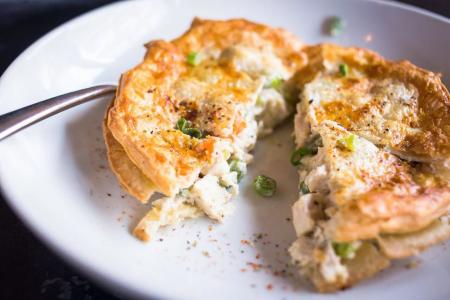 The Sugar Refinery
Dish: Chicken Pot Pie
This fall season calls for a traditional comfort food staple – pot pie. We've pinned down the tastiest chicken pot pie from The Sugar Refinery. This classic dish includes boneless chicken in a puff pastry shell filled with onions, carrots, peas, celery, and white wine. It is baked to a perfect golden brown and served with a side of béchamel sauce. Cheers to the fall season for bringing classic and comfort food to our lives.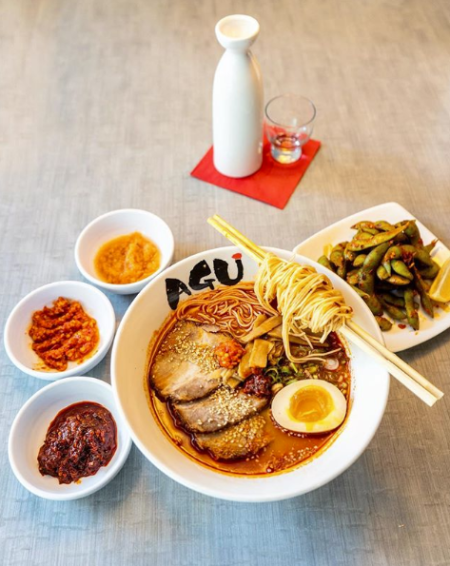 Dish: Spicy Tonkotsu Ramen
We're gearing you up for the upcoming chilly months, with a warm bowl of ramen. We recommend you take a stab at the Spicy Tonkotsu Ramen from Agu Ramen Bistro located at Sugar Land Town Square. Don't let the spicy name fool you, because you can pick your level of spice and make it your own. This ramen is served in a bonito-infused shoyu tare base with toppings like a hard boiled egg, green onion, and meat if you choose.  Next time you're feeling chilly, don't forget to order yourself a bowl of warm ramen.
---
Make sure to follow us on Facebook, Twitter, and Instagram for all the latest news on things happening in Sugar Land. Our handle is @VisitSugarLand. Tag us in your posts and share your experience: #VisitSugarLandTX, #SweeterInSugarLand. For more information, contact us at (281) 275-2045 or tourism@sugarlandtx.gov.
---