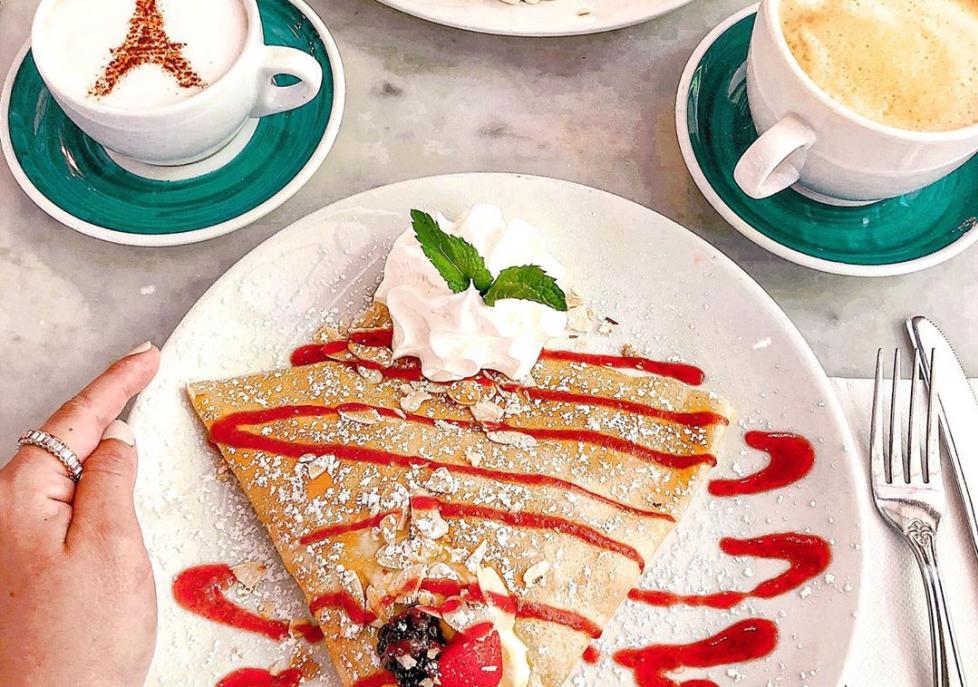 What better place to satisfy your sweet tooth than the "Sweetest City in Texas"? It's only natural for us to have a diverse offering of sweet eats in Sugar Land.But, today we will forget the standard desserts like ice creams and brownies and tempt you to tantalize your taste buds with specialty sweets and crepes! Check out the list we've compiled down below.
Waffles and ice cream at @cococrepessugarland. Photo by @htxfoodfinder
If you're a crepes aficionado, you can count on CoCo Crepes & Waffles to satisfy your cravings any time any day. Open seven days a week from early in the morning to fairly late at night, this place is great to take the whole family without breaking the bank. Try their fresh, made-to-order, unique crepe variations like their S'mores Crepe, White Chocolate Raspberry crepe, or build your own! If you're in the mood for savory crepes, they have a wide selection of those too!
Another well-known creperie is Sweet Paris. With a mission to revive the art of eating crepes, Sweet Paris specializes in elevating this simple street food into a memorable eating experience. Located at Sugar Land Town Square, this sweet eatery has a cute outdoor patio that embodies the romantic spirit of Paris and is the perfect place to go for a breakfast or brunch with your girls before you hit the boutiques next door.
If you're in the mood for something other than crepes, Rustika Cafe & Bakery is worth giving a try. Founded by a renowned pastry chef whose recipes have been passed down for generations, this cafe offers fresh, all-natural, and preservative-free sweet treats to its customers. With a lengthy menu to choose from, you're sure to find something for everyone. Choose from their selection of pies, cake cups, handmade cookies, or freshly baked pastries and relish each bite as you sit in this quaint, rustic cafe.
Location: 3227 Highway 6, Sugar Land, Tx, 77478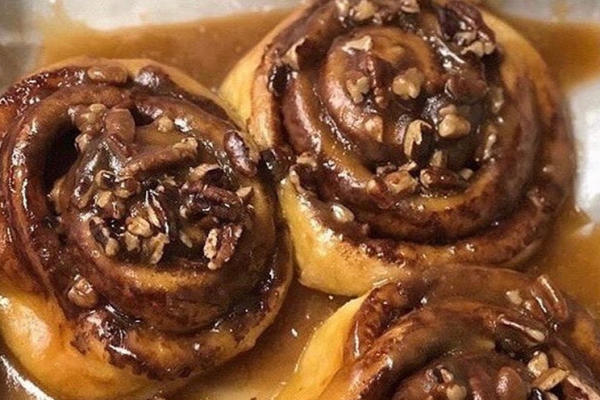 Decadent cinnamon rolls. Photo by @decadentsugarland
Just like the name suggests, Decadent Coffee and Dessert Bar offers decadent desserts that will make you happier with every bite. Decadent is one of the few places in town that offers dessert skillets and bundt cakes as well as a variety of gelato flavors that change daily! It's the perfect place for the child in you screaming for colorful, sweet surprises and the adult that needs a daily coffee fix. We suggest you pair one of their specialty lattes or espresso beverages with an indulgent dessert and enjoy.
Location: 350 Promenade Way, Suite 500, Sugar Land, TX 77479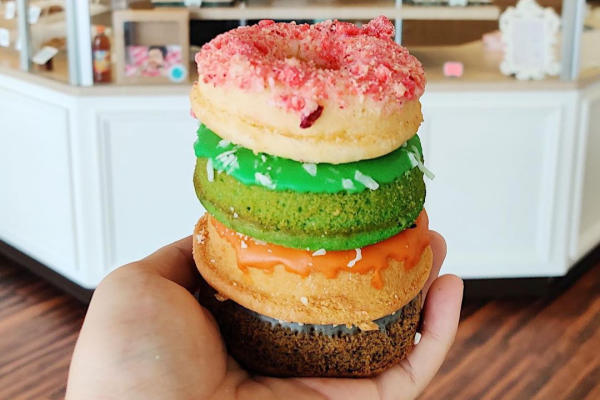 Stack of Mochi donuts. Photo by @undergrounddonut
If you're an experimental foodie, you might want to visit The Sweet Boutique Bakery for its colorful mochi donuts. These wonderful creations are made with rice flour and coconut milk. Bite into these plush, chewy bites of baked heaven and take some good pictures while you're at it because these colorful babies will definitely make the cut to be on your next #instafood post.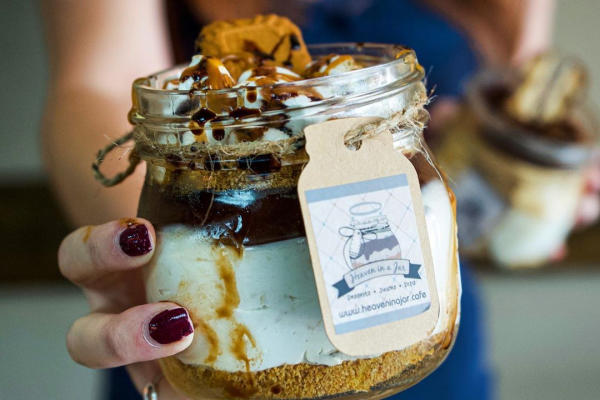 Loaded to the brim at Heaven in a Jar. Photo by @imafoodaddictx
For an indulgent grab-and-go option, try Heaven in a Jar. They have all kinds of layered desserts filled to the top in a country-style jar that will serve all kinds of palettes. Try their Tiramisu and Espresso if you're a coffee lover or their Strawberry and Snicker Cheesecakes for a creamy treat! If you want to satisfy your cravings and also curb your calories, try their range of overnight oats with Greek yogurt and berries.
To explore countless more dessert options around the city, click here.
---
Make sure to follow us on Facebook, Twitter, and Instagram for all the latest news on things happening in Sugar Land. Our handle is @VisitSugarLand. Tag us in your posts and share your experience: #VisitSugarLandTX, #SweeterInSugarLand. For more information, contact us at (281) 275-2045 or tourism@sugarlandtx.gov.
---