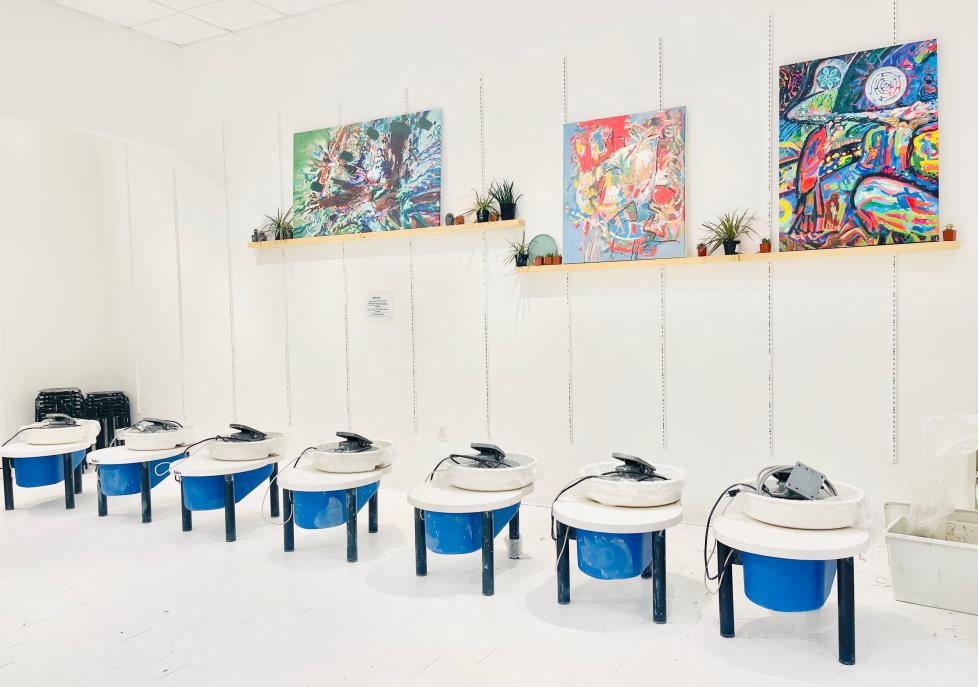 The observation tower at Cullinan Park and Conservancy is great for bird watching or taking in the sunset.
---
Indulge in surprising food combinations, watch world-class performers in a state-of-the-art venue, and find your own inspiration on nature trails and in captivating museums. Welcome to your next weekend in Sugar Land. Located within the Houston metropolitan area and just 25 miles from its downtown, this thriving community is still a destination of its own. After all, it was here, in the "Sweetest City in Texas," that Imperial Sugar was founded in 1843. Today, it's a place of creativity and wonder, from the tastes of its globe-spanning fare to its many verdant parks. Discover the multitude of ways you can celebrate the weekend here, then plan your next visit.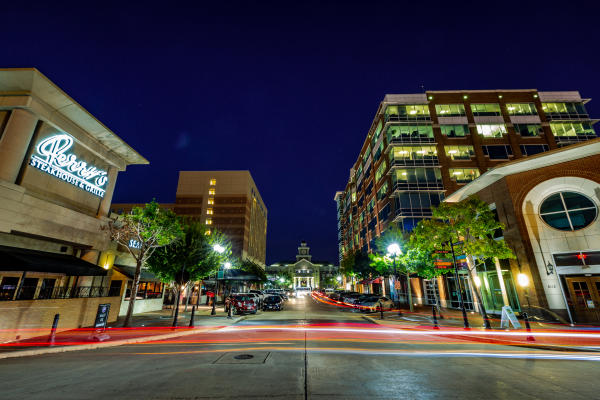 Enjoy a Day in the Sugar Land Town Square
---
If your ideal weekend includes some live entertainment and window shopping, Sugar Land Town Square is the place to be. Get a cup of coffee at Sweet Paris Creperie and Cafe and stroll the wide brick sidewalks of this sprawling retail district and you'll encounter an impressive array of boutiques and specialty stores. Get outfitted for your next vacation at one of the many boutiques located in Sugar Land Town Square, such as MODChic Couture, The Wearhouse, or 139Made.  
Although there's enough shopping here to keep you busy throughout the weekend, that's not all you can do in Sugar Land Town Square. Spoil yourself with a massage and a manicure and pedicure at Executive Nails and Spa Sugar Land or work up a sweat at a Yes Yoga Studio class.
Follow it all up with some crave-worthy food and stick around for the nightlife and you'll be well on your way to a spectacular weekend in Sugar Land.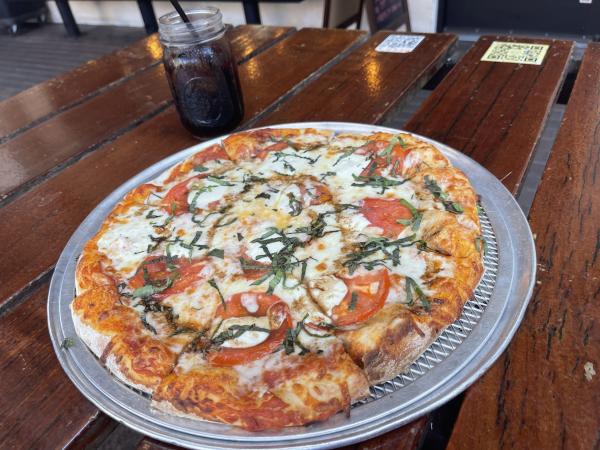 Try one of Jupiter's gourmet pizzas or go for classic Margherita with basil and tomatoes.
Treat Yourself to Some Seriously Good Food
---
Sizzling grass-fed Texas beef patties stacked in towering burgers. Sourdough pizzas topped with off-the-wall ingredients like maple sausage and fried eggs. Traditional sushi rolls followed by decadent tres leches or tempura bananas. Is your mouth watering yet? Dining is a serious business in Sugar Land, and you'll want to bring your appetite to get the most out of it. You can find just about every style of cuisine here, but it's how certain genres are brought together that really makes this a must-visit destination for even the most discerning of foodies.
If you're craving sushi or Latin fare, look no further than Japaneiro's Sushi Bistro & Latin Grill. Balancing two forms of cuisine you wouldn't see together anywhere else, Japaneiro's menu includes everything from crab puffs and plantain chips to sashimi and South American-style sandwiches. Meanwhile, the GURU Burgers & Bowls' tantalizing selection of burgers, mac and cheese bowls, and hot dogs somehow pairs beautifully with its pillowy sweet and savory crepes. To eat like a local, opt for the JJ-WATT-a-Burger, a grass-fed Texas akaushi beef patty topped with swiss and cheddar cheese, smoked ham and bacon, a fried egg, lettuce, and tomato.
Can't decide between breakfast or dinner? Enjoy the best of both worlds at Jupiter Pizza & Waffles Co. The stone-baked pizzas range from the conventional to the truly out there, such as a pie topped with goat cheese, bacon, and blueberry preserve. As for those waffles, they are either a meal on their own or a decadent dessert served with vanilla ice cream and, of course, maple syrup. When you're in the mood for the vibrant flavors of Indian cuisine, find yourself at Nirmanz Food Boutique. With a long menu of scrumptious vegetables, chicken, goat, lamb, and shrimp dishes, you won't leave hungry.
For a full look at Sugar Land's dining menu, click here.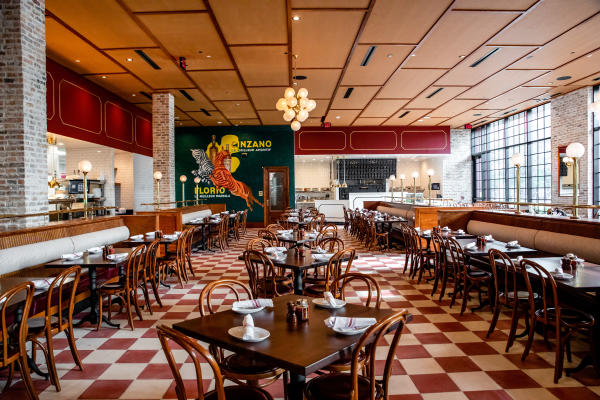 B.B. Italia's open dining room is the perfect setting for date night or family celebration. Photo: @bbitaliabistro
Savor Sugar Land's Nightlife
---
A bottle of wine and a cozy corner shared with your sweetheart or creative cocktails paired with a lively atmosphere. No matter how you prefer a night out, you'll find the right vibe for you in Sugar Land. For a vast selection of dozens of craft beer on draught and an old-school pub ambiance, fill your pint glass at Flying Saucer. Meanwhile, Vino & Vinyl offers the ideal date night spot where you can choose from 150 bottles of reds and whites from the West Coast and around the world.
For a lively evening filled with great service and craft cocktails, visit B.B. Italia Bistro & Bar. The Italian-American restaurant not only has an exciting menu filled with family-style dishes and fresh-made pizza and focaccia, their lively piano player will make your night out a memorable one. 
These locales are must-visit spots, but they aren't the only game in town. Discover Sugar Land's other hot and happening places here.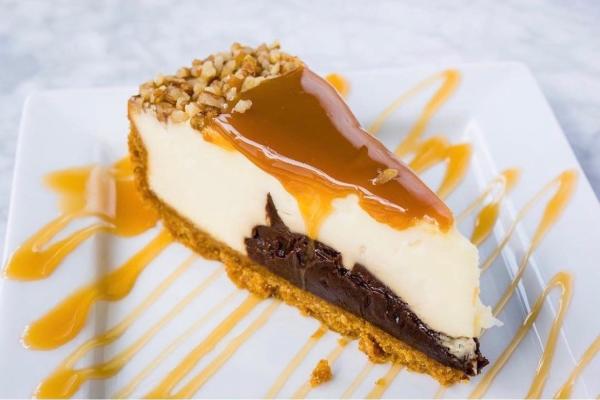 Try the popular turtle cheesecake at Decadent Dessert and Coffee Bar. Photo @decadentsugarland
Indulge in the Sweetest City in Texas
---
When you're in the mood for all things sugary sweet, there's nowhere better to be than Sugar Land. There are more than 10 places to relish your favorite kind of dessert here, from local bakeries to big-name ice cream shops. Sink your teeth into a slice of lemon mascarpone, carrot, red velvet, or cheesecake as you sip a latte and lounge at Decadent Coffee and Dessert Bar, where all the desserts are made daily. The delectable brownies, cookies, cake pops, cupcakes, and macarons at The Sweet Boutique Bakery offer even more sugary sweets.
A scoop (or two) of ice cream is always a crowd-pleaser and Churned Creamery is one of Sugar Land's go-to sweet spots. Choose from palate-pleasing flavors like honeydew, Irish mint, and whiskey and cream, just in case you want to try something out of the ordinary. While there's plenty to savor at these places, we're just getting started. See all the other options here.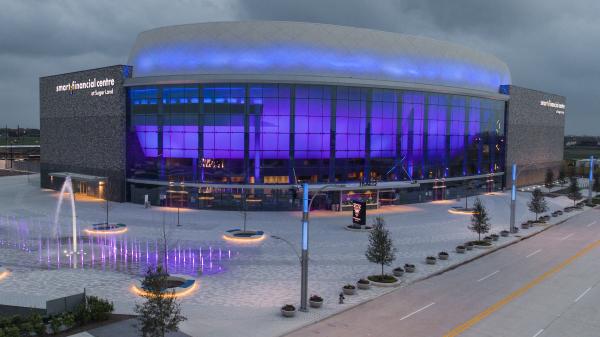 Catch a Show by a World-Renowned Performer
---
Carlos Santana, Mariah Carey, David Blaine, and the legendary Willie Nelson. What do these performers have in common? They've lit up the stage at the Smart Financial Centre, one of Houston's premier venues for the biggest names in the business. Situated just off I-59 near the Sugar Land Town Square, this 6,400-capacity indoor arena hosts globe-trotting bands, comedians, Broadway productions, and special performances for kids. Grab a drink from the bar, settle into your plush seat and take in the show. After all, there's no such thing as a bad view at the Smart Financial Centre.
* All events are subject to change, please check the Smart Financial Centre website for updates.

Oyster Creek Park is a beautiful space for family picnics, a workout or outing with your pet. Photo: @amy_l_m
Get Outdoors
---
Tie on your hiking shoes and escape to the prairie lands and pecan and oak forests of Sugar Land. Wander more than three miles of trails at Cullinan Park, one of the Houston area's largest nature parks. An oasis set among expansive subdivisions, the park's diverse habitats and location near the Gulf Coast make it a top spot for bird watching, as a long list of ducks, warblers, woodpeckers, and hawks are found here throughout the year.
Looking to get in some exercise? Bike or jog along the Oyster Creek Trail, which winds along the banks of Oyster Creek for three miles. Sugar Land Memorial Park's 2.5 miles of granite-gravel pathways provide plenty of space to stretch your legs, but that's not all this 420-acre park has to offer. Try your luck at hooking a fish in the lake, paddle the afternoon away on a canoe or kayak, and let your puppy run wild in the six-acre dog park. All told, there are nearly 30 parks in Sugar Land, giving you plenty of ways to create your own adventure.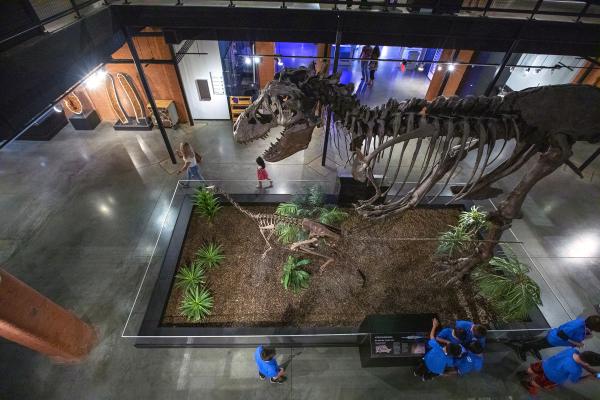 Discover all the dinosaurs in the paleontology exhibit.
Check Out a Museum
---
Traveling with your kids? You won't have to go far to find a Texas-sized serving of family-friendly fun. Stop by the Houston Museum of Natural Science at Sugar Land for an afternoon of wonder. Admire massive amethyst and citrine geodes, say "howdy" to exotic frogs and fish, and marvel at massive dinosaur bones and ancient fossils. Find your way into the Collection of History, Mystery, and Wonder and you'll encounter life-sized lions, tigers, bears, and other animals, uncover rare treasures, and more. Make sure to explore the Hall of Chemistry and Technology, then let your youngsters discover the principles of motion as they play with the exhibits in Discovery Works that feature levers, pulleys, and gears.
With its diverse dining scene, first-class performing arts venue and other attractions, Sugar Land is a destination all its own. Plan your own weekend here today.
---
Make sure to follow us on Facebook, Twitter, and Instagram for all the latest news on things happening in Sugar Land. Our handle is @VisitSugarLand. Tag us in your posts and share your experience: #VisitSugarLandTX, #SweeterInSugarLand. For more information, contact us at (281) 275-2045 or tourism@sugarlandtx.gov.
---