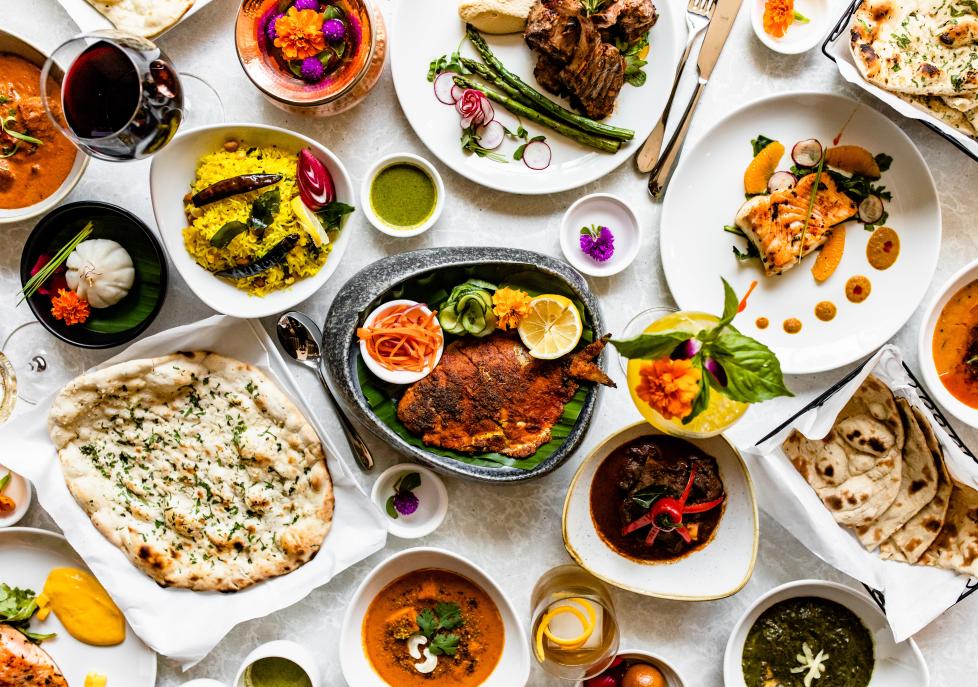 Sugar Land has had a long-standing reputation for having  one of the most culturally diverse food scenes in Texas. And rightfully so: the city has more than 340 restaurants offering authentic eats from around the world that attract foodies from all over the region.  Don't mind us; We could go on and on about how awesome Sugar Land and its food is, but with so many amazing options to choose from, you might just end up feeling confused about where to go. And we get it… nobody wants to look through endless Yelp reviews when they're feeling hangry. So, we've created this guide with some of Sugar Land's restaurants categorized by cuisine and budget so all you have to do is focus on the eating.
The Spice is Right
---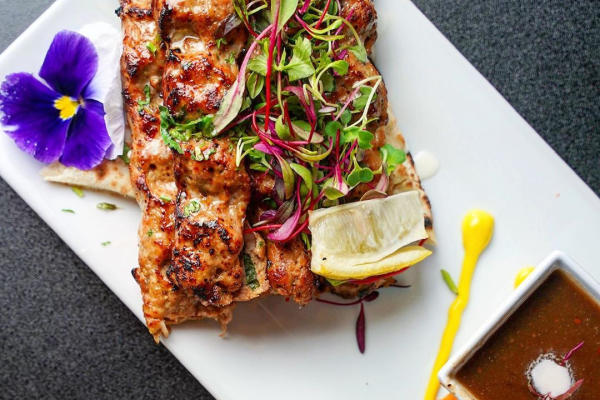 Wear your fancy pants for an upscale Pakistani experience. Photo by: @lasbelarestaurant
Brace yourself for bursts of flavor at Lasbela. Named after the coastal district of Pakistan's Baloch province, Lasbela boasts signature Pakistani dishes in a fine dining atmosphere. This place has pretty much everything on point with customers raving about the staff's hospitality (and their traditional Sindhi waistcoats), impeccable cleanliness, and tasty food. Try their Murgh Malai Handi served in a traditional Karahi if you want a non-spicy, creamy curry dish, or go for their chef's special grilled items like the Lasbela Chops and Chaghi Dum Mutton. To cool down your palette, pair your entree with a house special Raita, or sip on some cold Lassis and virgin Margaritas.
Price: $$
This restaurant's prices are in the mid range with most entrees priced between $13 to $22 serving at least 2 to 3 people.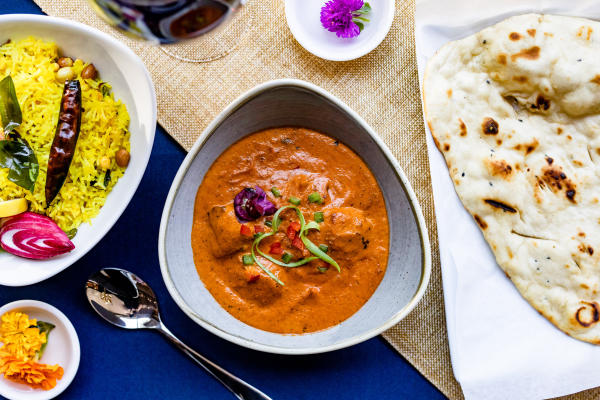 Chicken Tikka Masala at Mahesh's Kitchen
Brighten up your day at Mahesh's Kitchen. Located in Sugar Land Town Square, this vibrantly decorated restaurant has equally vibrant food. Serving both vegetarian and non-vegetarian items, the menu has traditional favorites like Palak Paneer and unique fusion dishes like Avocado Bhel that pays homage to the bombay style street food with a fun twist. The food menu is accompanied by a lengthy cocktail and wine menu serving drinks by the glass and by bottle.
Price: $$$
This restaurant's price range is on the higher side with non-vegetarian entrees starting at $20 serving 1 to 2 people.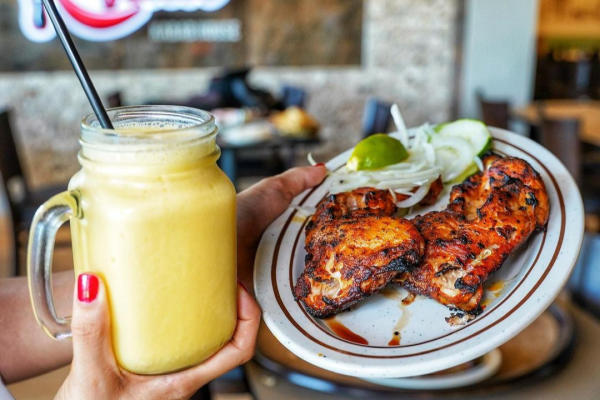 A meat lover's haven with BBQ grilled to perfection. Photo by @bundukhanbbq
Bundu Khan has been firing up the city since 2006 with its authentic Pakistani BBQ. This family-owned business has been all the buzz in the South Asian restaurant scene because of its secret, spicy, in-house marinade that makes for the best BBQ in town. Bundu Khan is a quaint space that is a haven for meat lovers who don't mind some spice. Try their Chicken Tikka and Bihari Kababs grilled to perfection with a Paratha (flatbread) and balance it with a sweet Mango Lassi to beat the heat.
Price: $
Sushi Sugar Land Sushi Scene
---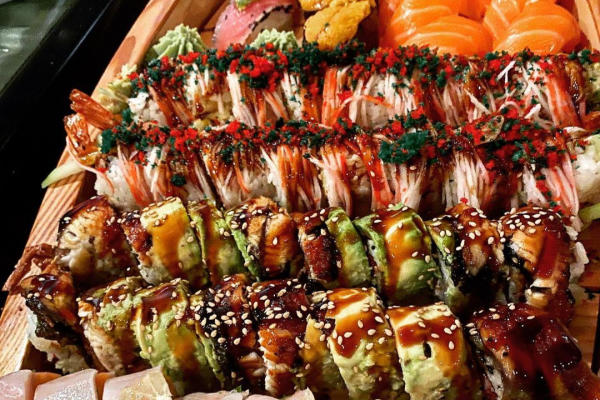 Sushi Rolls that rock your world. Photo by @Japaneiros
Japaneiro's is a popular sushi spot in Sugar Land located in the heart of the city. It's most known for its inventive sushi rolls and fusion cuisine that merges Japanese and Latin flavors to create a tantalizing experience for the taste buds. Explore unique dishes like their salmon tostadas, shrimp dumplings, and their shaggy dog rolls along with many other delicious eats found on their menu. In addition to their great food and drinks, the service is also spectacular with some of the best wait staff customers claim to have ever come across. What's more? They have awesome lunch specials from Monday to Friday 11 a.m. to 3 p.m. where you can get a soup, a salad, and sushi roll -all for $12.99! And if you can't make it to that, go for their Sushi Happy Hour from 3 p.m. to 6 p.m. daily!
Price: $$
Sometimes all you need is a fix of sushi that doesn't break the bank, right? Well, Ichiban Sushi and Tapioca has got you covered. This family-owned restaurant is a small, casual space adorned with Japanese wall hangings and decorative items serving lip-smacking sushi rolls starting as low as $5! The price, however, does not compromise on the taste or quality. The owner-chef has over 15 years of experience in Japanese cuisine and makes it a point to serve everything fresh. If you want to be adventurous with your sushi, try unique chef's signature rolls like the Cajun Roll with crawfish and eel sauce, the Fire Island Roll with crab meat and a special secret sauce, and the Texas Ranger Roll with seared beef and steak sauce. And if there's still room in your belly, have a go at the noodle soups, entrees, or the variety Tapioca bubble tea drinks!
Price Range: $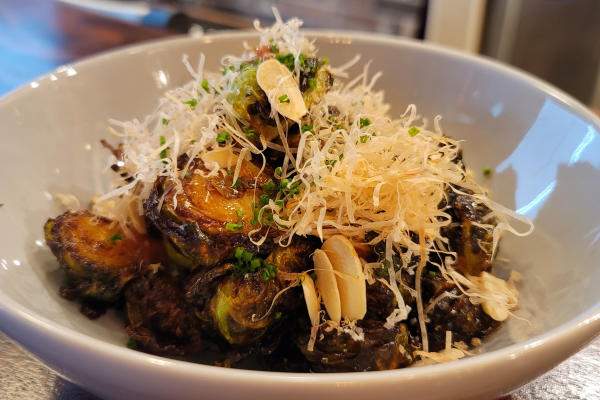 UMAMI offers a treat for all the senses.
Spoil yourself at UMAMI Japanese Restaurant. This exotic restaurant brings a Hollywood flare to its Japanese dishes and brings the best fish from all over the world to Sugar Land. They are most popular for their Spanish Bluefin Tuna, Japanese Madai, and Japanese Hokkaido Hotate. This place is a delight for the eyes, serving colorful pieces of sushi beautifully plated on artistic trays. If you want to make your night memorable, we recommend ordering the chef's premium sushi special. Not found on the menu, this dish has 10 pieces of impeccable nigiri priced at $49.
Price: $$$
The price range of this restaurant is high with entrees priced between $25 to $50
Other popular sushi bars are Benihana Grill and Kura Revolving Sushi Bar.
Craving Cajun Cuisine
---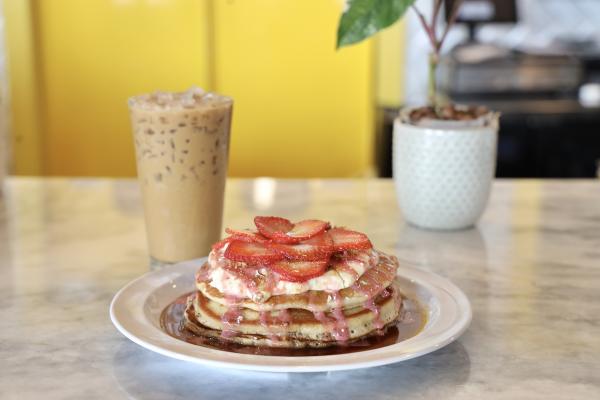 Strawberry cheesecake pancakes and Vietnamese coffee at Toast Sugar Land. 
The Rouxpour Restaurant and Bar pays tribute to the historic French Quarters of New Orleans. Nestled in the beating heart of Sugar Land Town Square, the space has a warm ambience with bar, table, booth, and patio seating and an ambitious menu loaded with NOLA classics like Seafood Gumbo and Chargrilled Oysters served with garlic, butter, and parmesan. Take a mini escape to Bourbon street and enjoy live jazz music on Sundays, sit amongst the pink chandeliers and mardi gras masks or enjoy the weather on their lovely patio while you chow down on your hearty meal. But, remember to save room for their heavenly baked bread pudding made fresh everyday.
Price: $$$
The price range for this restaurant is high with entrees priced between $25 to $45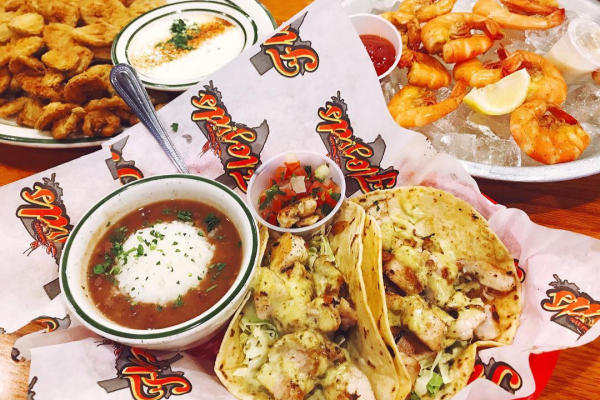 Surf n' turf at Floyd's. Photo by @houstonbrunchspots
See what life on the bayou tastes like at Floyd's Cajun Seafood & Steakhouse. This casual surf n' turf restaurant showcases southern hospitality, has a reasonable price range, and is packed with Louisiana and Texas favorites like Jambalaya, Bisques, Gumbo, and Angus beef steaks that will not disappoint!
Price: $$
This restaurant's prices are in the mid range with dishes ranging from $12 to $25
Adventures in Asia
---
Explore the endless Asian cuisines from Thai, Vietnamese, to Chinese and Singaporean at these Sugar Land favorites all located on Highway 6.
Silom Station is a sleek, casual restaurant and coffee brewery offering breakfast, lunch, and dinner for Thai food lovers. New to Sugar Land, this contemporary eatery has everything you would want: modern decor, fresh authentic food, and great service! Fill the hole in your belly with their special Panang Curry or Pad Thais or just chill on their patio with a freshly brewed cup of coffee!
Price: $
This restaurant's prices are quite affordable with almost all entrees under $15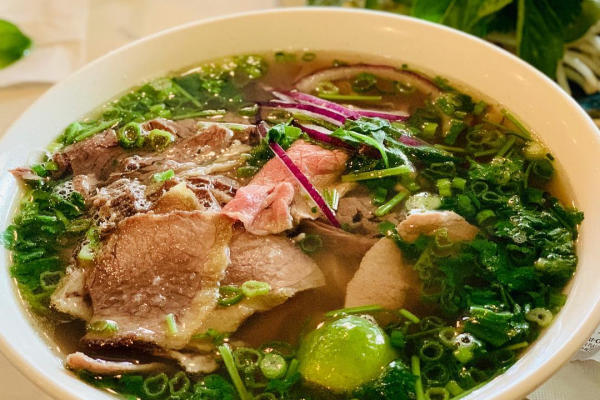 Happiness in a bowl. Photo by @fellowsalisa
For a hearty Vietnamese Pho, go to Pho Ben. This trendy restaurant is decked out with an awesome feature chalkboard wall (making for a unique photo op) with eclectic bamboo pendant lights hanging across the space nodding to its Vietnamese roots. Their phos are served fresh in large portions and made with flavorful broths that will sing to your soul! Better yet, the service is super quick so you can start enjoying it without much wait! Other must-haves are the Banh Mi (a savory baguette with filling) and the spring rolls!
Price: $
This restaurant's prices are quite affordable with Large Pho bowls for only $8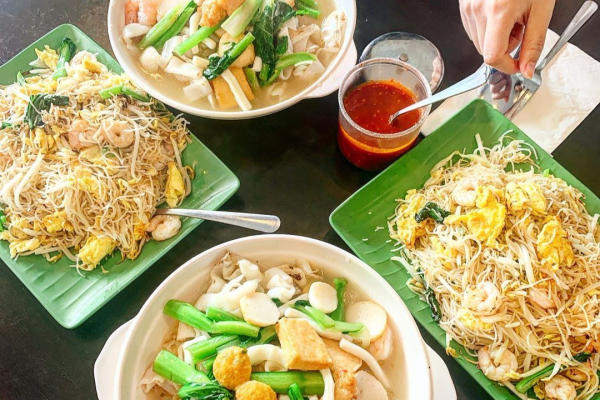 A colorful spread of authentic Singaporean delights. Photo by @cimystory
If you want a little bit of everything, go to this hidden gem. Singapore Cafe has an expansive menu featuring Singaporean, Malaysian and Chinese dishes that are served in iconic plates that resemble banana leaves. The Hainanese Chicken, which is a poached chicken served with seasoned rice and chili sauce, is the star of the menu and arguably the best in the Greater Houston area. Other fan favorites include Cod Fish Fried Rice, Chicken Satay, and Roti Canai.
Price: $
This restaurant's prices are quite affordable with entrees ranging from $10 to $15
America All the Way
---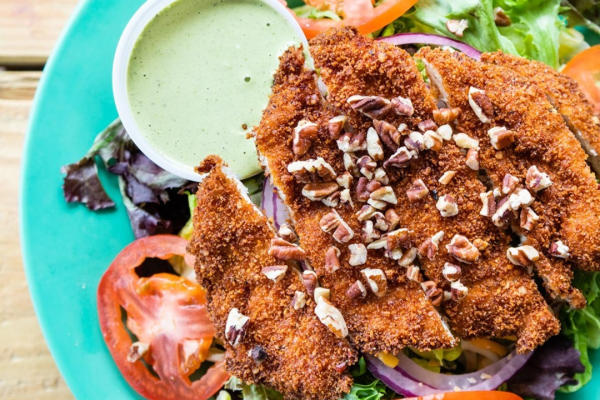 Colorful and flavorful Pecan Crusted Chicken Salad. Photo by @liveoakgrill
Put on a plaid shirt and your favorite boots for a country fare at Live Oak & Grill. You'll get a ranch experience in the middle of the city as you sit among the Texas memorabilia, rustic furniture, or at the outdoor picnic-style patio under beautiful oak trees. This locally owned restaurant has been proudly serving Sugar Land for over 18 years and has a menu that stays true to its Texan roots. The food and atmosphere is perfect for families with little kids offering yummy entrees like Chicken Fried Steak and Grilled Pork Chops and an outdoor playing area with swings, see-saws, and slides!
Price: $
This restaurant's prices are quite affordable with most entrees under $15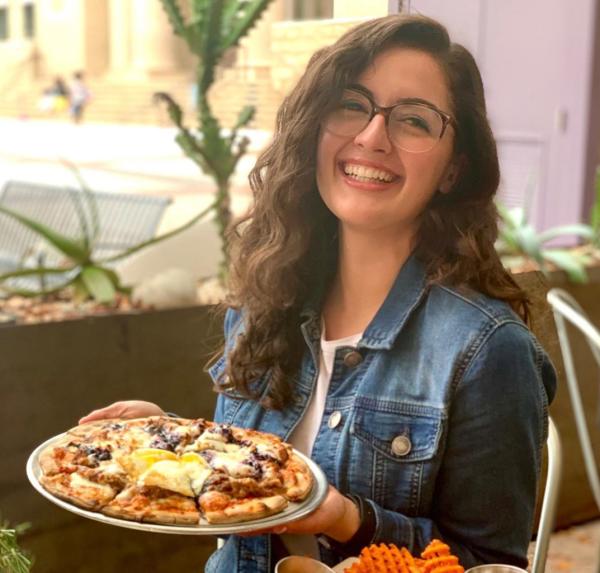 Enjoying pizza outdoors at Jupiter. Photo by @vals_bites
Dive into new American foods at Jupiter Pizza & Waffle Company. Just like their name suggests, Jupiter offers a wide variety of pizzas, waffles, barista-grade coffee and local microbrewery draft beers and wine featuring local, organic ingredients and sustainable cooking methods. Located in the heart of Sugar Land Town Square, overlooking the grassy playing area, this restaurant has good vibes inside and out! The interior has a modern farmhouse feel with booth and bar seating while the outdoor area has a shaded patio with great views. Try a fancier take on the classic chicken and waffles dish and order their Southern Belle Waffles. This customer favorite features perfectly golden, crunchy chicken resting on a light and crispy waffle topped with creamy potatoes and flavorful gravy. If you're in the mood for pizza, opt for their Wild Mushroom Pizza with mozzarella and goat cheese.
Price: $$
This restaurant's prices are in the mid range with omelets starting from $15 and entrees between $14 and $17
To explore more of Sugar Land's restaurant options, check out the restaurant listings page on our website where you can filter by cuisine, location, and amenities.
---
Make sure to follow us on Facebook, Twitter, and Instagram for all the latest news on things happening in Sugar Land. Our handle is @VisitSugarLand. Tag us in your posts and share your experience: #VisitSugarLandTX, #SweeterInSugarLand. For more information, contact us at (281) 275-2045 or tourism@sugarlandtx.gov.