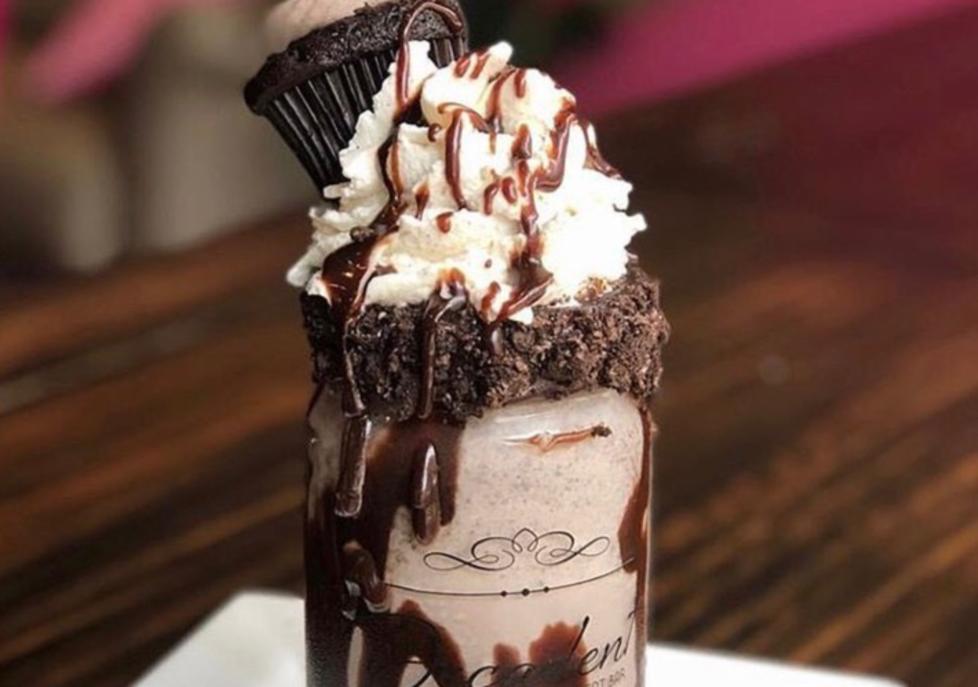 In the spirit of black history month, we want to celebrate and honor Sugar Land's amazing local African American business owners for their continued success and contribution to the city and learn more about their humble beginnings.
Decadent Coffee and Dessert Bar
---
Lamika Dickey is the proud owner of Decadent Coffee and Dessert Bar. She realized her passion for baking when she opened the café in 2019 with the hopes of bringing people together over good coffee and sweet treats. After practicing nursing for 16 years, she felt this dessert bar would be a great way to spread joy in the community (and right she was!). She says it was a tough journey but remains grateful for the mentors and business professionals she met along the way for their support in getting to where she is!
Lamika's business was fueled by the times she spent cooking in the kitchen with her mother and describes those days as "one of her fondest childhood memories". She deeply misses and cherishes that phase of her life and carries the same love her mother had for food in her business - offering a wide range of freshly made desserts so that there is something for everyone. 
Get a taste of Decadent Coffee and Dessert Bar the next time you're in Sugar Land or place a pickup order for the road.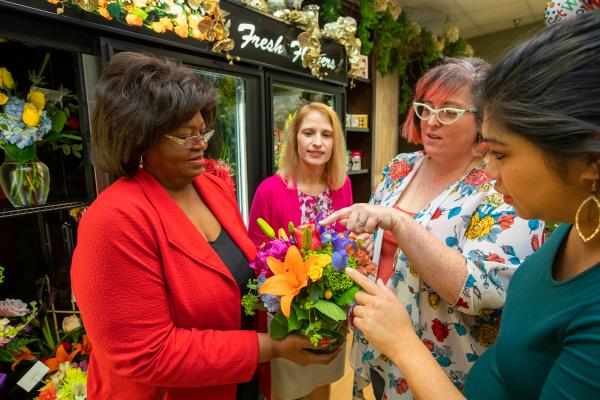 Checking out an arrangement with business owner Patricia Houck at House of Blooms
---
Patricia Houck is the boss lady behind the floral design studio - House of Blooms. She paved the way for many others in 2007 when she launched House of Blooms as one of the first businesses in Sugar Land Town Square. Patricia noticed a gap in the market for a custom floral boutique and decided to bring her idea to life after discussing her plans with a friend. She started out with a small kiosk and big dreams of leaving a legacy behind for her children and since then, has exponentially grown the brand to a storefront that stands proud on City Walk. 
Now her entire family works passionately towards the business; her husband manages e-commerce, her veteran son is the operations specialist, and her daughter is the lead event coordinator, and designer. House of Blooms is a stellar example of teamwork and embraces the community in everything they do.
Next time you're searching for a sweet and thoughtful gift while in Sugar Land, make sure to reach out to House of Blooms.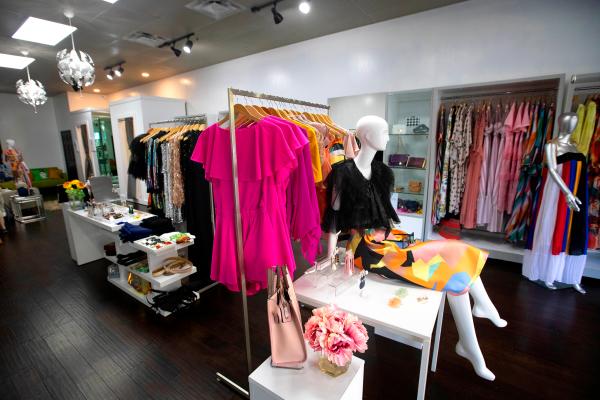 Vibrant and chic at MODChic Couture
---
MODChic is a couture boutique that serves to empower women with its contemporary and cutting-edge designs located at Sugar Land Town Square.  The magic behind MODChic is credited to its owner, Ebele Iloanya, a Nigerian American woman, wife, and mother of two, who has been a business owner for the past 13 years. Ebele had an interest in the beauty industry from a young age. She noticed the effect clothing and jewelry would have on her mood and wanted other women to feel uplifted by the power of her designs too. After moving to Houston many years ago, she decided to learn sewing to make custom pants for herself and that somehow snowballed into her career as a creative designer and business owner.
Make sure to swing by MODChic to spruce up your style and let Ebele's innovative designs make you feel like a million bucks.
---
Follow us on Facebook, Twitter, and Instagram for all the latest news on things happening in Sugar Land. Our handle is @VisitSugarLand. Tag us in your posts and share your experience: #VisitSugarLandTX, #SweeterInSL. For more information, contact us at (281) 275-2045 or tourism@sugarlandtx.gov.