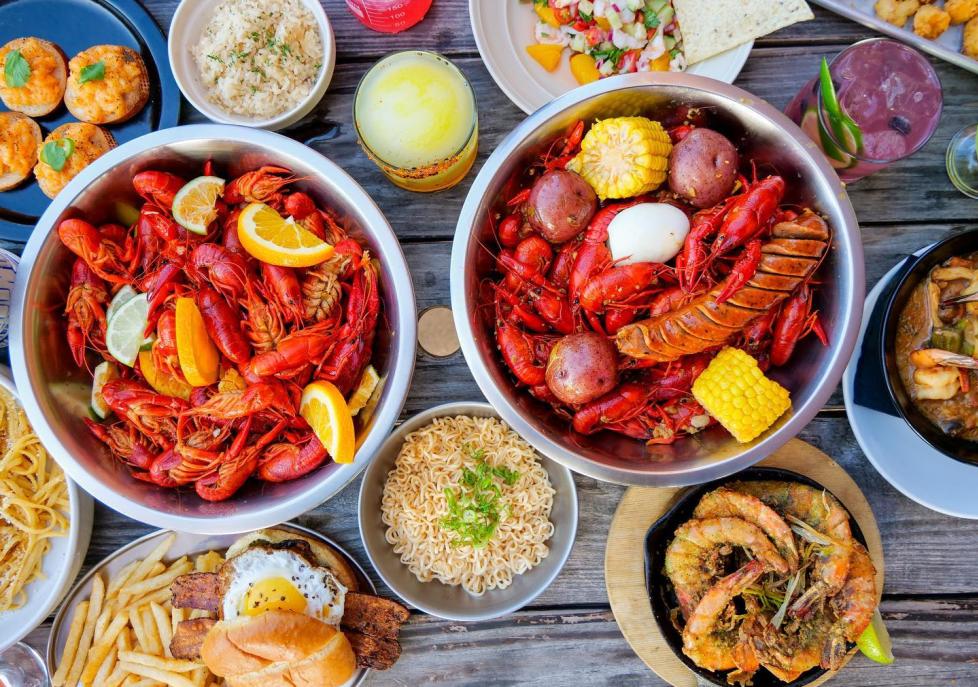 April 17 celebrates one of the most iconic foods in the South: Crawfish!
Indulge in a variety of shellfish such as crayfish, ditchbug, crawpappy, crawdad as well as yummy sides like corn, potatoes, and sausages at various restaurants around the city!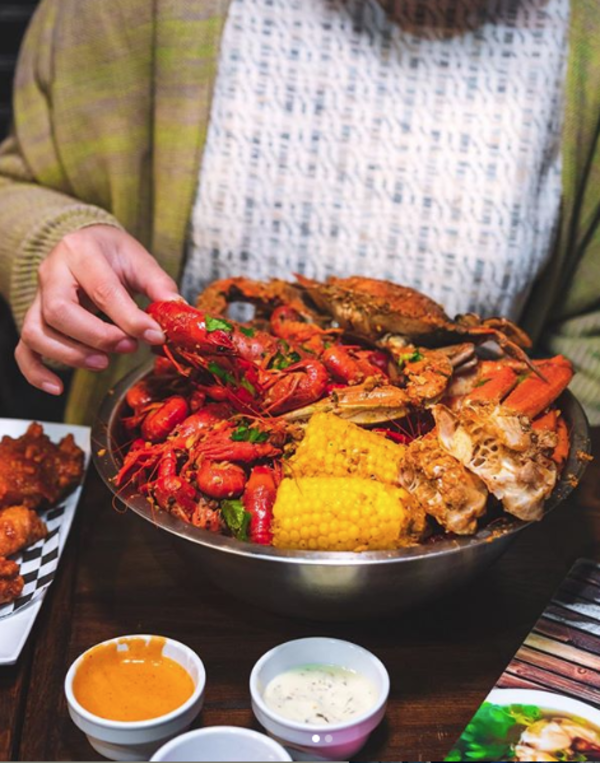 Crawfish galore Photo Courtesy @fooodeelicious
---
Where better to eat crawfish than Sugar Land's famous seafood steakhouse? This casual family restaurant is Cajun to its core and serves up the best seafood Sugar Land has to offer. Get your hands on some fresh crawfish, boiled to perfection with their famous Cajun seasoning! Enjoy 5 pounds of crawfish for only $30 dollars Thursday through Sunday!
Location: 16549 Southwest Fwy, Sugar Land, TX 77479
Hours: 11:00 A.M. to 10:00 P.M.
---
This local sports bar is known for its all-you-can-eat crawfish offerings! For the crawfish season, you can dip your crawfish in Chef KK's secret 4-pepper sauce or top it with dry seasoning or melted butter. Pile it up with shrimp, corn, sausage links, and potatoes! Check the menu here.
Location: 636 Hwy 6 Suite 1000, Sugar Land, TX 77478
Hours: 12:00 P.M. to 2 A.M.
---
This laid-back sports bar offers all kinds of entertainment like airing popular sports games, Buzztime Tricia, Karaoke, Open MIC, Live Musical performances, and much more! For the seafood season, enjoy one pound of crawfish for only $7.99, or go all out at their All-You-Can-Eat Crawfish special on Saturdays for only $40 per person!
Location: 4524 Highway 6 S, Sugar Land, TX 77478
Hours: 11:00 A.M. to 2:00 P.M.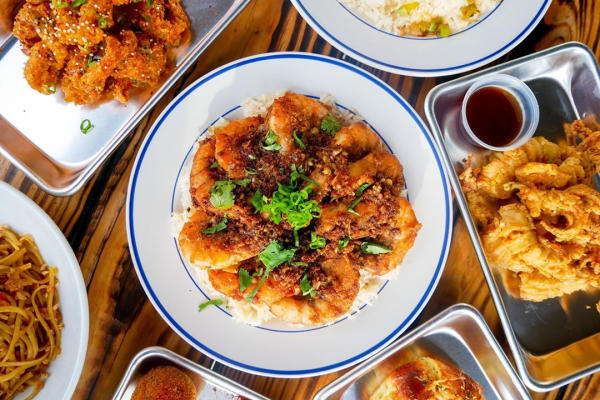 Delicious seafood spread at Spice Lane Photo Courtesy @spiceln
---
To celebrate the crawfish season, Spice Lane is offering seasonal seafood varieties every day till supplies last with a dedicated menu of live crawfish, Gulf shrimp, and mussel boils cooked in their special sauces. Choose from Garlic Butta, Viet-Cajun, Thai Basil, or the OG, and top it with your favorite add-ons like ramen, mushrooms, corn, and potatoes! You can even have oysters, snow crab, and king crab legs cooked with an Asian twist!
Location: 3355 Hwy 6 Ste. A, Sugar Land, TX 77478
Hours: 11:00 A.M. to 9:00 P.M.
---
Another place to try is Kraken Wing and Seafood which has crawfish special offers this weekend.
Live boiled crawfish for:
$7.95 per pound
$22 per 3 lbs (with 1 corn and 1 potato)
$39.75 per 6 lbs (with 2 corns and 2 potatoes)
Location: 13500 W Airport Blvd, Suite A, Sugar Land, TX 77498
Hours: 11:00 A.M. to 8:30 P.M.
---
Make sure to follow us on Facebook, Twitter, and Instagram for all the latest news on things happening in Sugar Land. Our handle is @VisitSugarLand. Tag us in your posts and share your experience: #VisitSugarLandTX, #SweeterInSugarLand. For more information, contact us at (281) 275-2045 or tourism@sugarlandtx.gov.
---