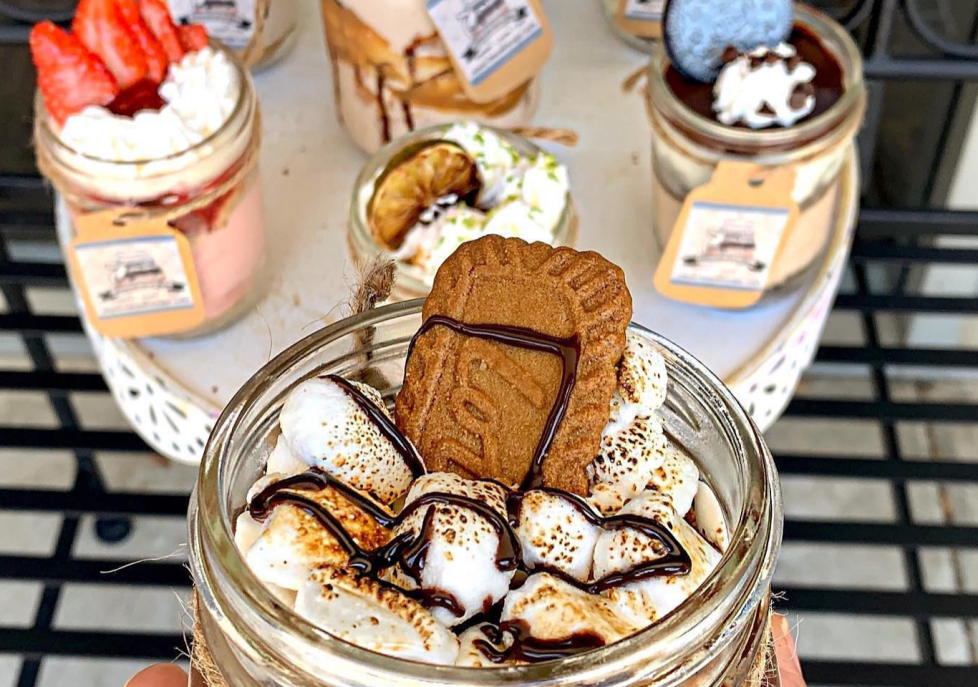 Try the variety of delicious treats like Tres Leches Cake and Cheesecake served in a jar at Heaven in a Jar Desserts.
Some people say the best part—maybe the only part—of a great meal is the dessert. And goodness knows, there are plenty of us who step out for dessert and skip the dinner entirely! If you're in Sugar Land for the day, a weekend, or on vacation ---  we have some dessert shops that you simply must try! And here's a bonus: They're all locally owned, so make sure to add these six places to your checklist and let us know your favorites by tagging in your posts @VisitSugarLand.
Decadent Coffee and Dessert Bar is a casual dessert shop where everything on the menu is made from scratch. With a full line of beverages as well, you may want to give their drinking chocolate a try. Think of it as hot chocolate on steroids—it puts regular cocoa drinks to shame! Try the big boy, their version of a Twinkie, or cookies and cream cinnamon rolls, macarons, Danishes and croissants. They also have a breakfast menu for the early risers.
Since 2009, The Sweet Boutique Bakery has called Sugar Land Town Square home. Serving up a variety of desserts including cupcakes, cake pops, brownies, macarons, cookies, and custom cakes. In 2020, this local favorite began serving mochi donuts in tandem with owner, Christine Nguyen's showcase on The Food Network's Spring Baking Championship. Locals and visitors alike can enjoy flavors like Nutella, Vietnamese coffee, pistachio rose, and choc-strawberry to name a few.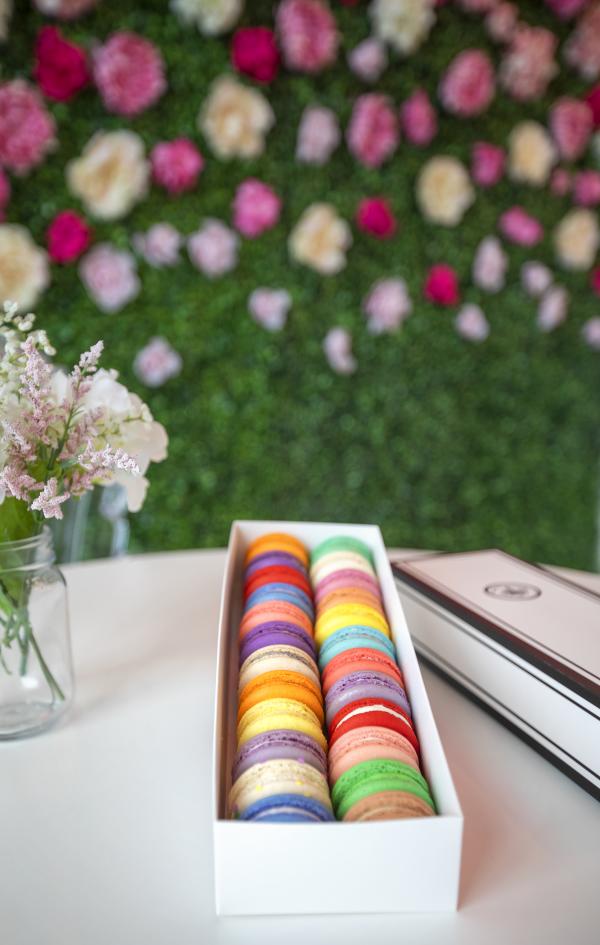 Multi-flavored macarons at Mon Cheri Macarons. 
Mon Cheri Macarons is a gorgeous and chic macaron bakery boutique where authentic French macarons are baked fresh daily on-site. No need to travel to France to get a taste of these mouthwatering macarons made in the "Sweetest City in Texas. " You will be utterly pleased to know that you'll be able to try over 25 classic, unique, and Asian-inspired macaron flavors. Plus, sit back and enjoy a nice hot cup of French roast coffee or Palais des Thés hot tea.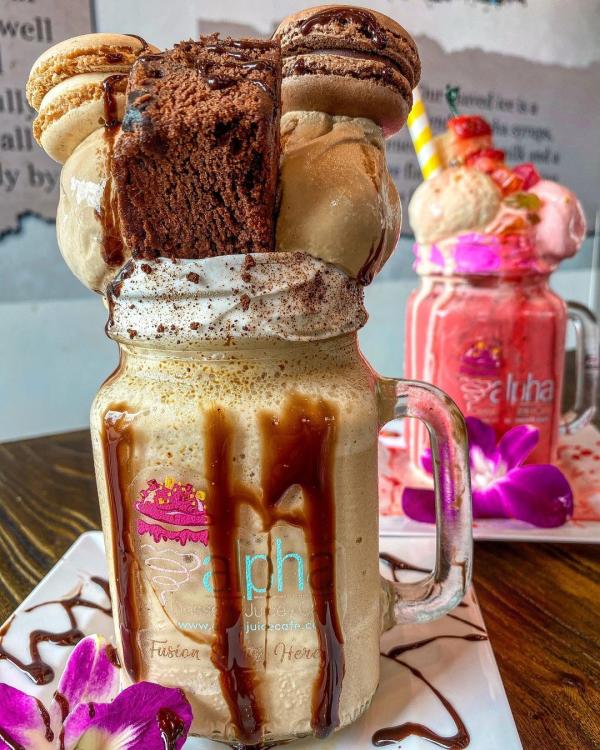 The massive coffee brownie shake at Alpha Dessert Juice Café.  Photo: @hangryhoustonian
Alpha Dessert Juice Café  specializes in Fusion desserts, shakes, juices, snacks, and savory café foods. Check out some of their newer items: Alphiato Iced Latte and the Lassi Yogurt Smoothie.
For something unique, Heaven in a Jar serves everything—in a jar! It's a fun way to enjoy their lineup of shakes, smoothies and desserts like cheesecake, brownies, tiramisu, tres leches, smoothies, acąi fruit combos and even overnight oats—all served in country-style jars, decorated to the hilt.
Cream puffs from Mia's Goodies. 
If you'd like to indulge in an out-of-this-world tasty treat, stop by Mia's Goodies for a decidedly Asian flair. You'll find a wide range of mochi, cream puffs, and sago drinks—which are on the order of bubble tea, made using fruit purée, coconut milk and whole milk with sago and toppings. Sago drinks come in exotic flavors like mango, taro, purple yam, matcha and strawberry. Mia's also serves a selection of savory foods including spicy fish balls.
When your travels bring you to Sugar Land, make sure to carve out time for a special dessert experience. Or, if you're staying at one of Sugar Land's hotels, consider making it a brunch or the treat at the end of a dinner special event. One thing we can guarantee: it'll be a sweet time on the town!
---
Make sure to follow us on Facebook, Twitter, and Instagram for all the latest news on things happening in Sugar Land. Our handle is @VisitSugarLand. Tag us in your posts and share your experience: #VisitSugarLandTX, #SweeterInSugarLand. For more information, contact us at (281) 275-2045 or tourism@sugarlandtx.gov.
---