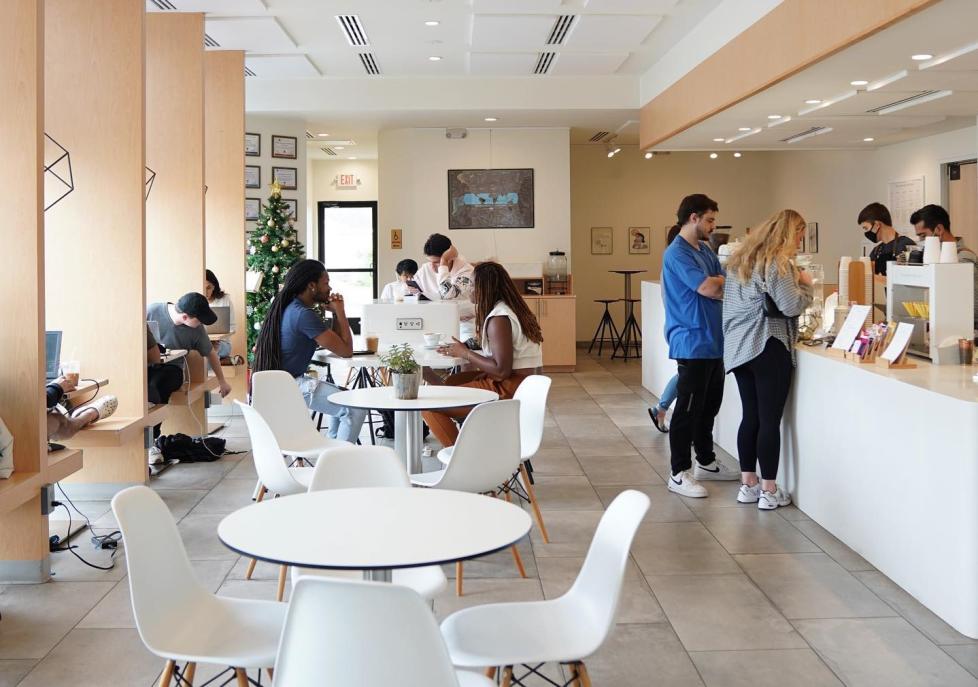 Looking for a coffee fix? Check out our list of the best brews in Sugar Land.
Step into Italy at Minuti, a laid back, modern coffee shop located on Highway 6 that serves some of the best Italian coffee in town! Order their freshly brewed Iced Dirty Chai, a heavenly mix of a shot of espresso, and chai and pair it with your choice of sweet or savory snack like the pistachio muffin or chicken pesto sandwich. That's not all! You can even choose from their wide selection of gelato flavors to escape the summer heat!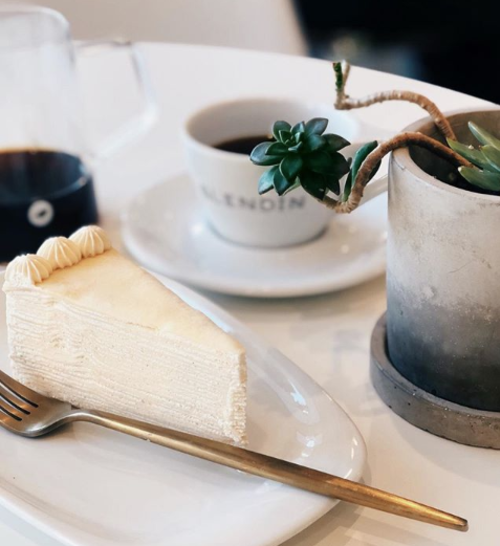 Crepe cake at Blendin Coffee Club. Photo Courtesy @theglobalgrad
Blendin Coffee Club is a bright and fresh coffee house with a contemporary white interior that will liven up your day and a lengthy coffee and tea menu with eight kinds of brewing methods to choose from! Blendin is the perfect spot for a coffee aficionado who wants to explore different varieties of flavors and blends. Ask the barista for origin and flavor information when you choose from their specialty single-origin coffee menu that features beans from Uganda, Panama, Columbia, and many other places! Pair your drink with their signature crepe cakes that look and taste beautiful!
If you want to further develop your passion for coffee, consider attending one of their workshops!
Join Blendin Coffee Club on May 14 to learn the techniques that professional baristas use to create beautiful latte art. Master how to achieve the perfect texture of milk foam on top of espresso beverages so you can create beautiful patterns and drawings.
If you want to start with the basics, explore the Home Barista 101 workshop on May 27 to learn the fundamentals in an immersive, hands-on experience with professional equipment!
Explore the classes here!
Stop by Allegro Coffee after your next grocery run at Whole Foods. Serving your favorite hot and cold coffee drinks, this coffee shop is dubbed one of the city's hidden gems and is a one stop shop for anyone who wants to grab a quick bite and a delicious drink. Popular items include the Matcha Latte and Iced Latte which customers love to try with different milk alternatives like soy, almond, and coconut!
Decadent Coffee and Dessert Bar is loaded with gourmet coffee and desserts for your indulgence. Made from scratch every day, every item on the menu is made from the finest ingredients to give your tastebuds the best experience! If you're feeling adventurous, try one of their unique lattes like the Hazelnut Mocha Latte or the Southern Butter Pecan Latte or go for a classic Americano or Cappuccino if you want to play it safe! Snag a slice of their to-die-for German chocolate cake!
Vouched as the best gelato spot in the U.S. by many of its customers, Gelato Picks offers the most authentic handmade gelato you'll find! This Venetian-inspired cafe also has a large coffee, panini and crepes menu, perfect for a light fare.
MTea & Coffee sure knows how to keep us caffeinated with their delicious boba drinks. If you're up for a Vietnamese tea thrill, we recommend you try their Vietnamese Coffee, Black Sugar Milk Tea or the Oolong Tea with Sea Salt. The best part is there is something for non-coffee drinkers as well like fresh smoothies or juices. For something to munch on, order their yummy popcorn chicken and hang out with your friends in this chilled out kitschy coffee corner!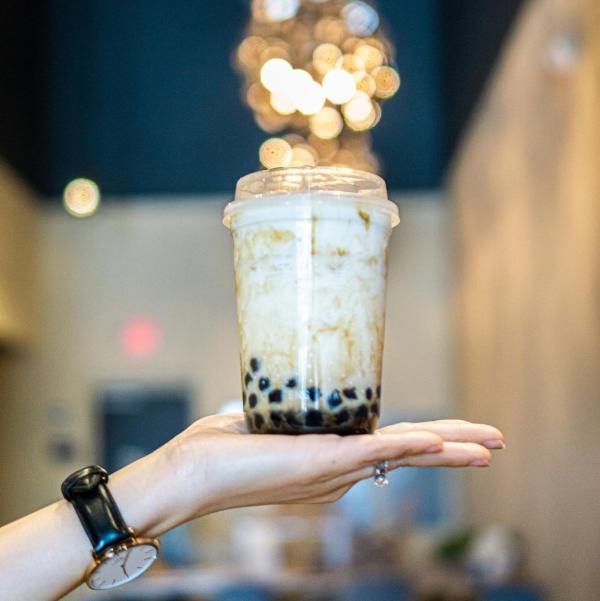 Dirty Boba drink. Photo Courtesy @absofreakinglutelyyummy
Located on University Boulevard, Feng Cha is the only teahouse in Texas that offers six different flavors of milk foam teas like cheese milk foam, sea salt milk foam, and tirumisu milk foam. Order their number one selling drink called the Dirty Boba Milk Tea or any of their other colorful teas that have been carefully picked from different places across China for an authentic experience! If you love their dirty boba tea but want your coffee fix too, order The Dirty Caffe Latte and experience the best of both worlds in one delicious beverage. Go for the Vietnamese Coffee for a strong rich beverage made with dark coffee and sweet condensed milk. If you're a tea and coffee lover, the Coffee Milk Tea is made for you! Explore their entire menu here.
Don't forget to snap a pic with your beverage of choice and tag us @VisitSugarLand
---
Make sure to follow us on Facebook, Twitter, and Instagram for all the latest news on things happening in Sugar Land. Our handle is @VisitSugarLand. Tag us in your posts and share your experience: #VisitSugarLandTX, #SweeterInSugarLand. For more information, contact us at (281) 275-2045 or tourism@sugarlandtx.gov.
---