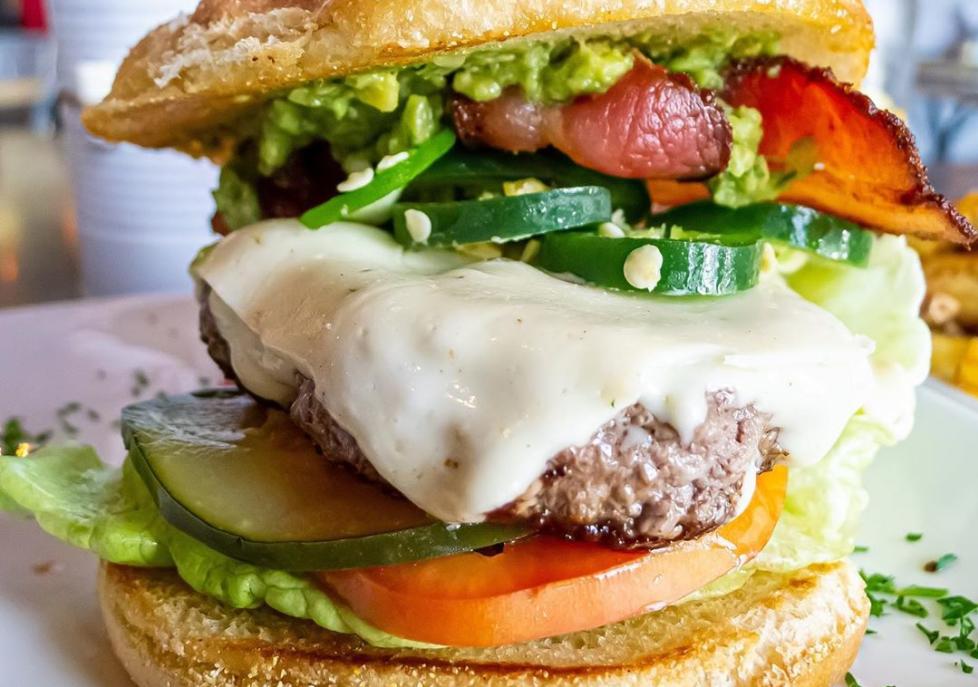 Who doesn't love a good burger from time to time? If you've been looking for restaurants that serve up delicious burgers packed with bold flavors, you've come to the right place! Here are some of the top picks for best burgers in Sugar Land, TX.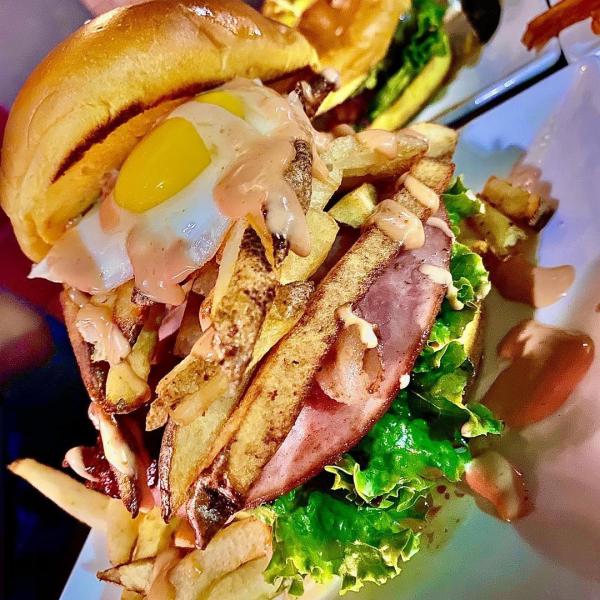 @leon_rkey
---
At Guru Burgers & Bowls, the possibilities are endless! A local favorite is "The Pancho". This tasty burger features a grass-fed Texas Akaushi beef, jalapeno bacon, pepper jack cheese, roasted jalapeno, guacamole, tomato, lettuce, and pickles. This is definitely a mouthful, in the best way possible. If you've been on the quest for a unique burger in Sugar Land that will keep you coming back for more, then this a must-try!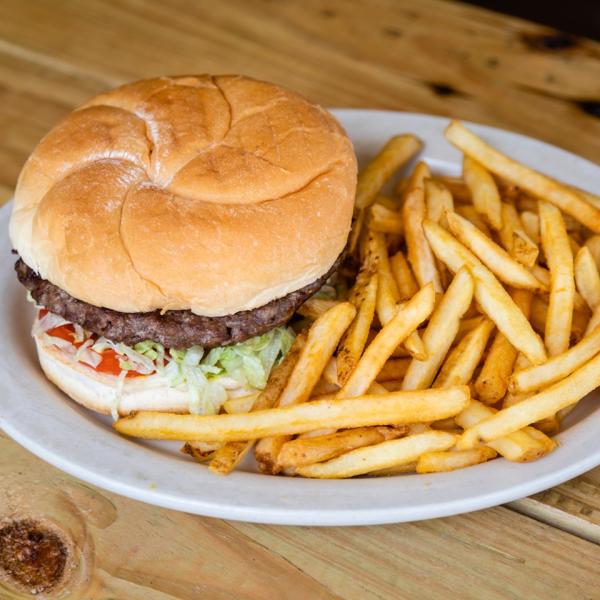 ---
Have you been searching for the perfect classic burger in Sugar Land? Take a quick detour to Live Oak Grill where homemade classics are their specialty. Try their famous "Boss Hogg" burger which includes, two beef patties, lettuce, tomatoes, pickles, onions, and mustard. As Live Oak Grill says, this great burger is "Like the old fashion, but more to love!"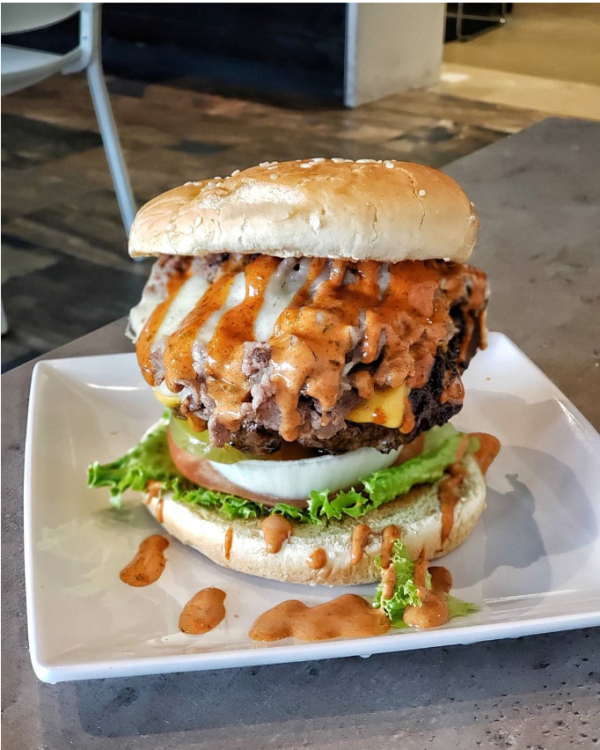 @thehalalreviewer
---
Fanoosh Burger & Bites brings mouth-watering 100% flame grilled patties with classic combinations from the Rancor -- flame grilled beef patty with American cheese, onion ring, beef bacon, caramelized onions, and chili ranch; and the Philly Cheese Burger -- flame grilled patty with American cheese, Philly steak, grilled onions, and their Fanoosh sauce.  They also serve up great Family Packs that include a mix of burgers, fries, and drinks to keep every member of your family satisfied. 
@omgburgertx
---
OMG! Burger provides 100% organic halal cuisine to Sugar Land in the form of delicious burgers, mouth-watering chicken sandwiches, wraps, tacos, and hotdogs, finger-licking-good wings, and so much more! If you're a fan of mushrooms on your burgers then we highly recommend their Shroom Burger made with aged melted Swiss cheese, arugula, sautéed mushrooms, tomatoes, onions, pickles, and mayo.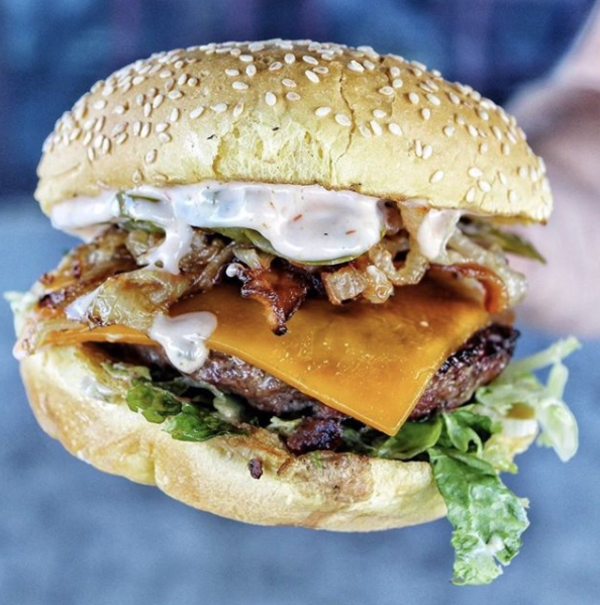 ---
Becks Prime in Sugar Land brings you "The finer side of fast." Voted one of the top ten best burgers in Texas by Texas Monthly, it is safe to say that any burger you choose will surely satisfy your cravings! Head over and spice things up with "Bill's Burger" which includes, sautéed onion, sliced cheddar, bacon, jalapeño, prime sauce, and lettuce!
---
Fresh, made-from-scratch Texas-style food is served at State Fare. Try their Dixie Burger with Texas Akaushi beef, pimento cheese, crispy onions, dill pickle, and house-made BBQ for a grand taste of the Lone Star State. Or grab a burger for brunch with their Big Brunch Burger made with American cheese, house sausage, spicy brown sugar bacon, hash browns, and a fried egg. Either way burgers can be on the menu for brunch, lunch, and dinner at this local favorite.
Sugar Land's burger spots don't stop here. Check out our full restaurant listing above for delicious eateries like: Bar Louie, Big Ben Tavern, Smashburger, Five Guys, and more.
---
Make sure to follow us on Facebook, Twitter, and Instagram for all the latest news on things happening in Sugar Land. Our handle is @VisitSugarLand. Tag us in your posts and share your experience: #VisitSugarLandTX, #SweeterInSugarLand. For more information, contact us at (281) 275-2045 or tourism@sugarlandtx.gov.
---
Share Something Sweet
#VisitSugarLandTX
---