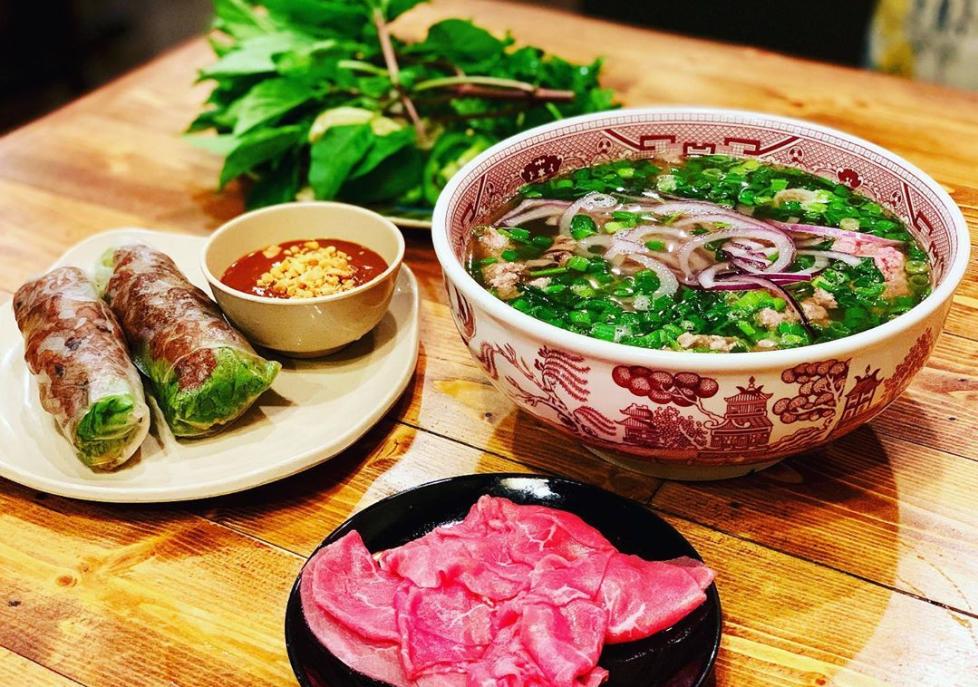 Pho is a Vietnamese soup consisting of broth, rice noodles, herbs, and meat. Pho is indisputably the national dish of Vietnam. Its popularity grew so much that it's now served in restaurants all over the world, including the "Sweetest City in Texas." Below we have included some of our favorite places to get pho and a recommendation for each.  
---
Pho Ben serves up a wide range of delicious food. There are two locations within miles of each other. They specialize in serving various Vietnamese special dishes ranging from eggs, pork, beef, chicken, and seafood. One of our favorite pho dishes to order is their Pho Tai Chin. A noodle soup that consists of a rare sliced eye of round steak and lean brisket.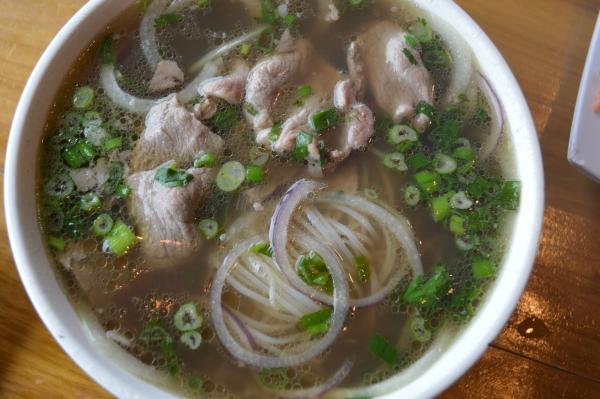 Brisket pho at The Pho Shack. 
---
The Pho Shack is a must while in Sugar Land. The pho has a wide appeal because of its complex broth, delicate meats, and delicious noodles. The restaurant owner uses his personal broth recipe which takes about 14 hours to prepare. When ordering their beef noodle soup, you have the option to order two types of meat, which consist of prime ribeye, fatty, brisket, meatballs, or tendon. A tip: Don't miss their grilled pork sandwich, grilled lemongrass pork, toasted baguette, cucumber, pickled carrots, pickled daikon radish, cilantro, jalapeno, and French mayo.
---
Pho Saigon stays true to its motto, "The delicious and healthy alternative to a busy lifestyle." Stop by for a quick and delicious bite to eat. Although, they specialize in pho their menu has a variety of delicious options. One of our favorite pho dishes from here is Pho Tai Nam. Beef noodle soup with eye-round steak and well-done flank.
---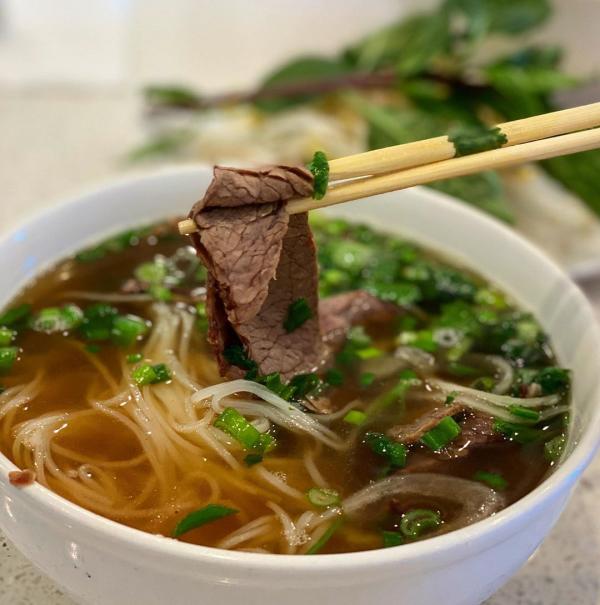 Steaming hot pho at Pho Ben. Photo:  @you_had_me_at_halal
Pho at Telfair is the only halal Pho spot in Sugar Land! It carries halal beef and chicken and deliciously authentic Vietnamese pho. If you're in the mood for soup, order their Halal Thai Spicy Pho. Other customer favorites include their Korean BBQ ribs and The Shaking Beef with fried rice or flat rice noodles. To find similar dishes, check out our listings of Top HalaI Restaurants in Sugar Land.
---
Summer rolls with peanut sauce at V-Lotus. Photo: @nomswithnoor
This family-owned restaurant has a modern Vietnamese menu that caters to all dietary needs. V Lotus offers vegan broth options for many varieties of Pho. From Brisket Pho to Artichoke Pho, there is something for everyone. Other than the Pho, their spring rolls are an absolute hit, with the perfect crispness, generous filling, and slathered in delicious peanut sauce. Go during lunchtime to avail their lunch special where you'll get every entree for $19 with an appetizer on the house!
Saigon Pho and Grill Vietnamese Noodle House
---
Located on Highway 6, this Noodle House specializes in crawfish boils, Pho, Bún Bò Hue, vermicelli, spring rolls, and rice plates. Order any one of their Phos and it'll come out super quick…and piping hot!
---
Next is Yummy Pho & Bo Ne 3. This spot is new to Sugar Land, but a lot of locals already have started to rave about it! Stop by and try the Yummy Pho Special, which consists of beef short rib, filet mignon, fatty brisket, soft tendon, white beef tripe, and meatballs. A unique thing about this restaurant is that they marinate their short ribs for 24 hours to give you an amazing flavor. Foodie tip: If you're up for a challenge, finish up two pounds of noodles, two pounds of meat, and broth all within 45 minutes and you could win $100.
---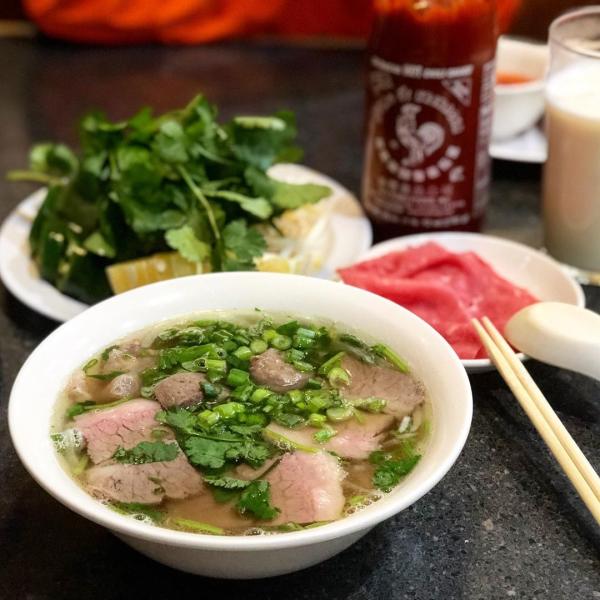 Try Pho Tan Luc's beef pho with vermicelli noodles. Photo: @femme_foodie
At Pho Tan Loc, they make their foods daily from scratch and they use the freshest natural ingredients. Pho Tan Loc serves healthy and delicious noodle soups, tasty vermicelli bowls, varieties of rice dishes, Vietnamese-style sandwiches served on a toasted baguette, and many more choices of entrees. One of our favorites is Pho Dac Biet Tan Loc or the house-special beef noodle soup. Noodle soup with fresh eye round, fatty Brisket, skirt flank, well-done flank, tendon, stripe and beef ball.
---
Make sure to follow us on Facebook, Twitter, and Instagram for all the latest news on things happening in Sugar Land. Our handle is @VisitSugarLand. Tag us in your posts and share your experience: #VisitSugarLandTX, #SweeterInSugarLand. For more information, contact us at (281) 275-2045 or tourism@sugarlandtx.gov.
---