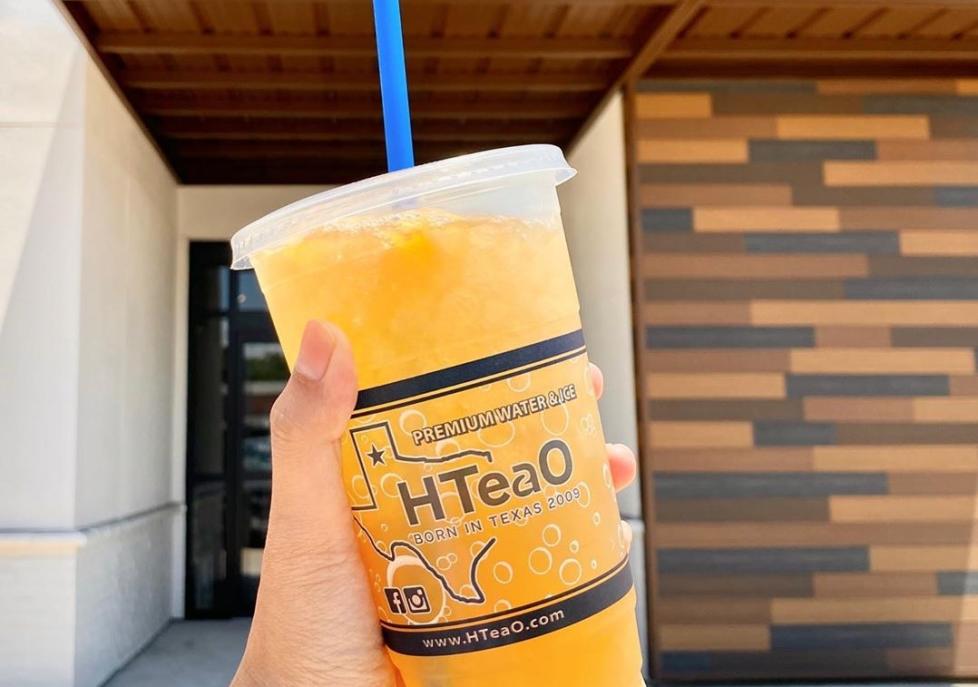 When people think of drinks, they typically think of coffee or those with an alcoholic persuasion, but in Sugar Land our tastes extend to boba tea, sweet tea, juices, and smoothies.
Please note that we strive to post the most current and accurate business information, but updates to hours of operation do occur.  Check the official business websites to confirm all details before dropping by one of our favorite drink spots.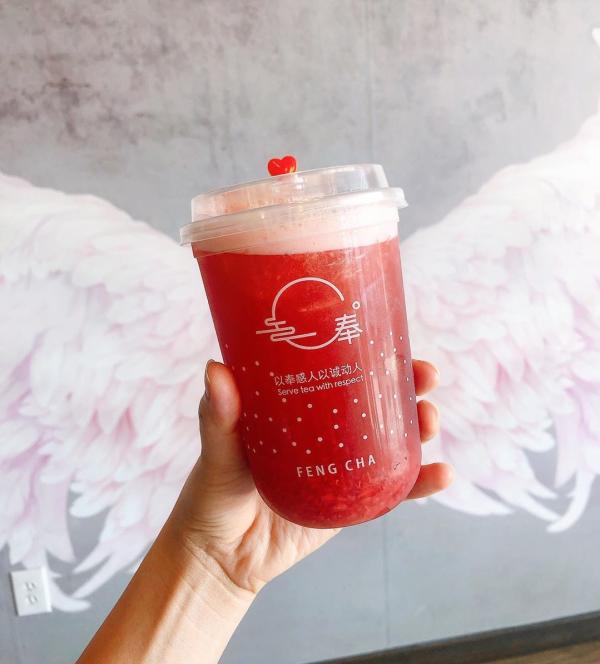 IG @wen_to_eat
Boba Tea
---
This delicious Taiwanese import serves up tea with a variety of toppings. From tapioca to jellies, pudding to lychee, and more. The cool thing about boba tea is that you're able to customize your tea to your unique taste buds! 
If you're cruising through the Telfair area, there are a couple of boba spots we highly recommend you try. Both are very close to several restaurants where you can curb your sweet craving after grabbing your choice of food. Stop by Teapioca Lounge for a refreshing taste of their Fresh Fruit Tea with mixed fruit gels – topped with succulent fruit.  While the must-try drink at Feng Cha Teahouse is their Dirty Boba – a combination of crème brulee and classic milk tea in one. Don't forget to take your photo in front of their angel wings because their drinks will certainly make your taste buds soar! Plus, don't forget to tag @VisitSugarLand on your boba tea adventure.
If you happen to find yourself traveling along Highway 6, you can find several boba tea shops, including Teapresso Bar. This sleek, contemporary tea house offers a host of signature and classic teas, as well as signature teas and organic lemonades. Next time you're in town, try out their Blue Hawaiian Lemonade with strawberry bursting boba. For a great classic Taro Milk Tea with boba, try MTea & Coffee. This sweet, intimate tea house is the perfect spot to grab a drink and catch up with friends (or make new ones, all while practicing social distance). Just a little further down the road, you may bump into Ding Tea, their Brown Sugar Milk Tea with boba is absolutely delicious! 
Tea
---
It wouldn't be generous of us to not mention that all of the aforementioned tea houses above, also offer a variety hot and cold teas in addition to their milk teas. Below are a few of our recommendations:
Teapioca Lounge: Chamomile Pu-Erh Tea. Fun Fact: Pu-Erh tea is a variety of fermented tea that contains antioxidants.
Feng Cha Teahouse: Jasmine Green Tea
Teapresso Bar: Tropic Osmanthus Tea – containing osmanthus tea, guava, and lychee
MTea & Coffee: Dragon Fruit-Peach Green Tea
Ding Tea: Lemon Kumquat Ice Tea
However, there is a spot in Sugar Land that is wholly dedicated to tea – both sweetened (how we prefer to enjoy our tea in the south) and unsweetened tea. Make sure you stop by HTeaO next time you're in Sugar Land. Born in Texas, this tea spot offers a variety of flavors including: Mint, Peach Ginger, Coconut, Wild Raspberry, and more!
Juices and Smoothies
---
For health conscious visitors looking for a pressed juice spot, while on vacation can stop by Republic Roots Coffee + Juice Co for a drink that'll keep you rooted and ready to start a brand new day of exploration. Try out their Rooted Stamina juice – a mixture of orange, lemon, and coconut water, or The Tripple Berry Smoothie made up of strawberry, blueberry, acai, and your milk of choice. For another great choice for juices and smoothies, head on over to Main Squeeze Juice Co., this juice shop is reminiscent of an indoor farmers market with its wooden counter and fresh fruits and vegetables. We suggest trying out Awaken, this juice is a blend of apple, lemon, ginger, and cinnamon, or get your chocolate fix with their Chocolate Love smoothie made with almond milk, banana, avocado, cacao, honey, and Himalayan sea salt.
No matter what you're craving as a refreshing drink, one thing's for sure, you're sure to find something sweet in Sugar Land. 
---
Make sure to follow us on Facebook, Twitter, and Instagram for all the latest news on things happening in Sugar Land. Our handle is @VisitSugarLand. Tag us in your posts and share your experience: #VisitSugarLandTX, #SweeterInSugarLand. For more information, contact us at (281) 275-2045 or tourism@sugarlandtx.gov.
---