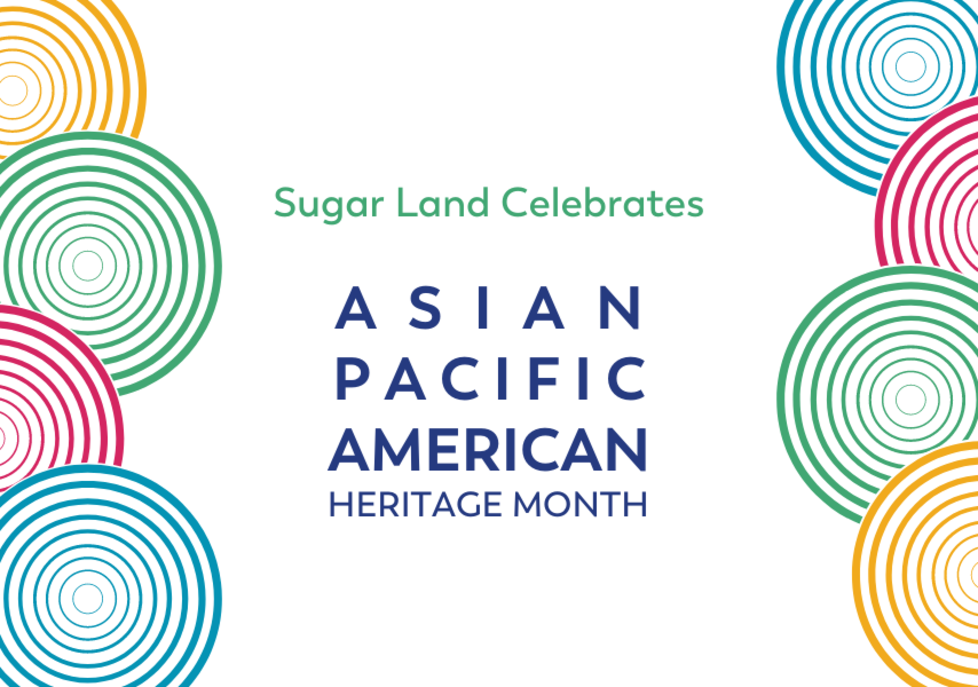 What is Asian Pacific Heritage Month? It's a month to celebrate Asian Americans and Pacific Islander Americans in the United States and commemorates the immigration of the first Japanese to the U.S. on May 7, 1843. To celebrate this special month, explore Asian culture through food at these amazing restaurants!
This mixed-concept restaurant is the latest addition to Sugar Land's Thai food scene that offers freshly brewed coffee and delicious Thai breakfast, lunch, and dinner entrees in a contemporary setting. Named after one of Bangkok's earliest modern roads and luxury business districts, Si Lom, Silom Station has a fantastic ambiance to enjoy your meal in! Order their popular Pad Thais, Panang Curry, Papaya Salad, or Drunken Noodles as your main and pair it with their selection of uniquely flavored Thai teas for a complete experience.
---

Photo Courtesy @umakisushiburrito
Think Chipotle but with a Japanese twist! This restaurant brings a unique flair to traditional Japanese cuisine, where you can create your own sushi burrito from scratch or choose from their recommended combinations! With over 40 different kinds of ingredients to choose from, you'll discover a new flavor every time you visit! Most popular combos include the Wild Cajun burrito and Shrimp Tempura burrito bowl!
Bubble tea, also known as boba tea, is mixed with black tea, ice, milk or fruits and topped off with chewy tapioca pearls and originates from Taiwan. Over time, it has become a cultural identity for Asian Americans. To try this unique drink, head over to Sugar Land's top boba tea house called Feng Cha. Located on University Boulevard, Feng Cha is the only teahouse in Texas that offers six different flavors of milk foam teas like cheese milk foam, sea salt milk foam, and tiramisu milk foam. Stir the foam completely into your drink to make it extra creamy or leave it floating on top and sip it from time to time to get a hit of saltiness! Order their highly-rated Dirty Boba Milk Tea and pair it with their popular soft and airy chocolate cake!
---

Photo Courtesy @macarooz
For a unique Asian-style dessert to beat the heat, go to Somi Somi! This ice cream shop serves irresistible Korean-inspired soft serve and Japanese-origin Taiyaki. Taiyaki is a fish-shaped cake filled with sweet red bean paste, chocolate, custard, or cheese! Somi Somi serves delicious, velvety soft serves inside a crispy taiyaki cone that makes for a perfect balance of flavor and texture you'll love every bite of! Try their milk and matcha soft serve with a Nutella-filled taiyaki, topped with fruity pebbles for an outstanding combo! You can also order dairy-free and sugar-free options!
You'll have a unique cultural food experience at this Hibachi chain. Offering a popular style of Japanese cuisine called Teppanyaki, entrees are grilled live tableside on traditional iron plates so that you can have the most authentic experience. Enjoy the theatrics of their highly skilled chefs as they entertain you while cooking you delicious meals on a hibachi table.
Feel at home with Mochi Sushi's mom and pop style service. This cozy restaurant specializes in sushi, robata (a fireside Japanese cooking style), and ramen and is the perfect place for casual dining. For a Robata dish, try their 72-hour slow-cooked KOBE beef skewer that gorgeously melts in the mouth and is an absolute hit among customers. For some ramen realness, eat their Spicy Soy or Shoyu Ramen. And if you still can't get enough, double down on sushi with their sushi roll combo lunch served with your choice of side.
Find a seat at this cute corner bistro off of LJ Parkway and get the complete Asian experience! With a menu that offers Asian fusion, Chinese, Taiwanese cuisine and more, you'll find something for everyone. Order their spicy Pad Thai and get served in no time with their quick and friendly service! Pair it with their signature Ice Cafe 88 to balance the spice!
This small and simple restaurant is run by a Malaysian and Vietnamese Chinese couple and serves Malay Asian food that's full of flavor! Start off your meal with a traditional appetizer, a flakey, warm, and soft bread called Roti Canai served with an addictive dipping sauce that packs a punch! Then get their popular Malaysian Style Flat Noodle with your choice of protein or the moist and juicy Hainanese Chicken.
---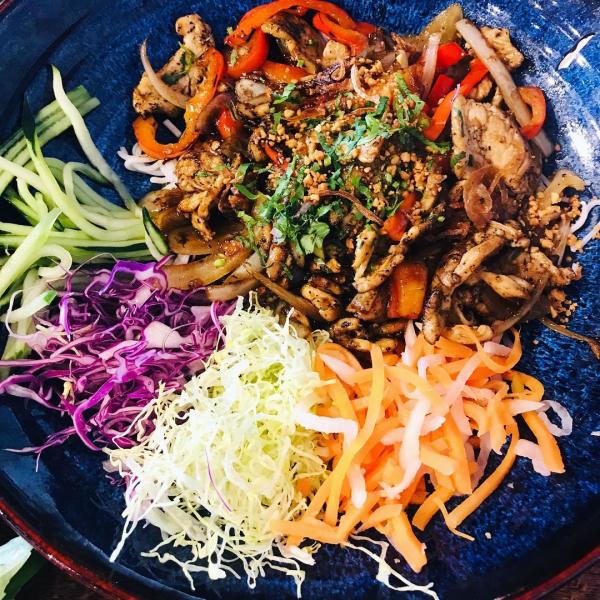 Colors of Vietnam at V. Lotus. Photo Courtesy @cactusmealz
This fancy Vietnamese restaurant is one to save for a special night out that you want to make memorable! The interior is adorned with foliage, large Asian paintings, warm lighting, wood furniture, and brick walls, creating a wonderfully cozy and magical vibe for you to enjoy your meal in. The food is equally impressive and served in large cobalt silverware, really adding to the lovely atmosphere. Order their popular spring rolls, papaya salad, and house pho, made fresh and served with immaculate presentation.
---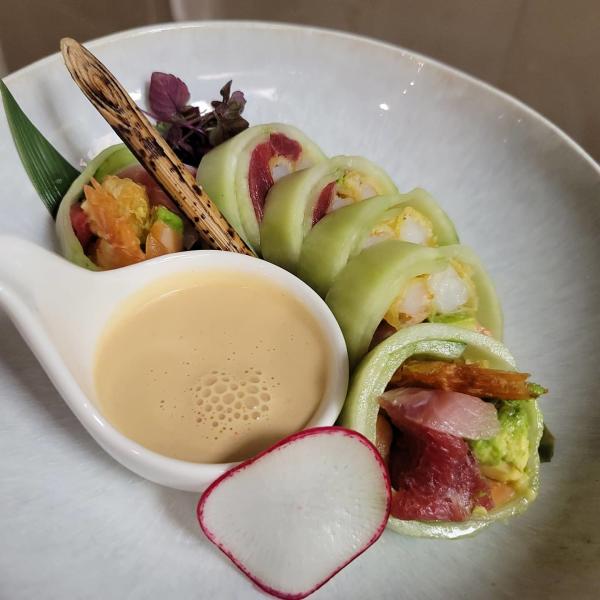 Art on a plate at Umami
For a five-star experience, reserve a table at Umami Japanese Restaurant. With a variety of the best fish from all over the world on its menu, Umami will take you on a one-of-a-kind food adventure. Most popular for their Spanish Bluefin Tuna, Japanese Madai, and Japanese Hokkaido Hotate, you'll get a chance to taste some of the most exotic dishes in the city! We recommend ordering the chef's premium sushi special. Not found on the menu, this dish has 10 pieces of impeccable nigiri priced at $49.
---
Make sure to follow us on Facebook, Twitter, and Instagram for all the latest news on things happening in Sugar Land. Our handle is @VisitSugarLand. Tag us in your posts and share your experience: #VisitSugarLandTX, #SweeterInSugarLand. For more information, contact us at (281) 275-2045 or tourism@sugarlandtx.gov.
---