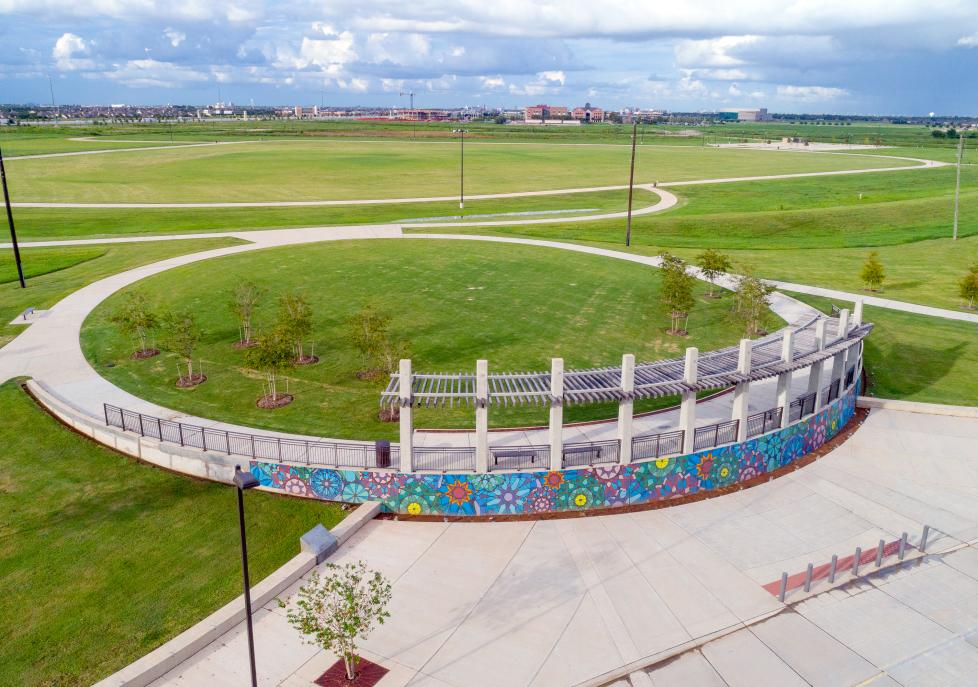 ---
Brazos River Park encompasses 67 acres along the Brazos River and is adjacent to the to the Crown Festival Park in Sugar Land. This spacious park is the perfect area to host your special event from a picnic to playing your favorite sports.
Disc Golf
Ready to unleash your competitiveness? Try your luck at playing a round of disc golf.  Fun fact, Brazos River Park is one of the few parks in Sugar Land that includes a 9-hole disc golf course. Things to bring with you: At least 3 disc golf discs (preferably 6), a bag to carry your discs, some course-appropriate accessories (water, snacks, disc retriever, towel, and a mini marker disc. If you have never played before but want to give it a shot, we've got you covered.
ACCESS BRAZOS RIVER PARK DISC GOLF COURSE RULES AND MAP
PRO TIP: If it's your first time playing always take a look at the space around you before taking your turn to avoid hitting other players or park users that are within range.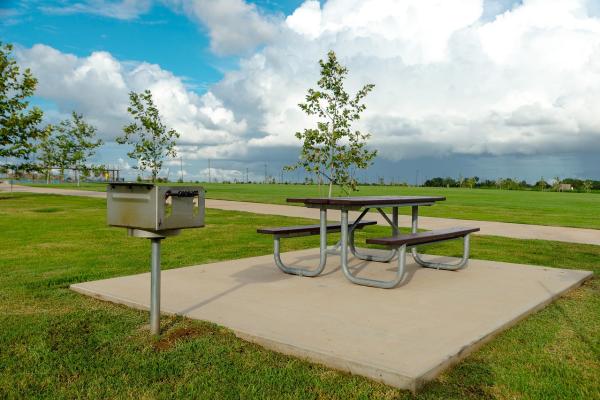 Picnic in the Park
Brazos River Park is also a great place to have a picnic with your friends and family. The park features a handful of picnic tables with barbecue grills, and benches.
Safety Tip: Make sure you are practicing social distance and keep at least 6 ft. between you and others. Please make sure to not have groups of no more than 10 people.
READ PARK FACILITIES AND AMENITIES
View Public Art
Located on the overlook area, you will find a mosaic made up of recycled glass. The mosaic is named "Interlacing Patterns." "Interlacing Patterns" poetically interweaves Sugar Land's natural beauty with the cultural heritage of the city. These colorful, geometric cross sections evoke ornamental tile and textile openwork designs found in cultural traditions of both East and West. This design celebrates Sugar Land as a one of the most diverse populations in the nation, including, among others, Chinese, Indian, Pakistani, Anglo, Black, and Latino residents.
PRO TIP: Bring a friend or family member with you to the park and take some cool photos next to the mosaic. The design and vibrant colors make for a great background and will definitely give you an Instagram-worthy post.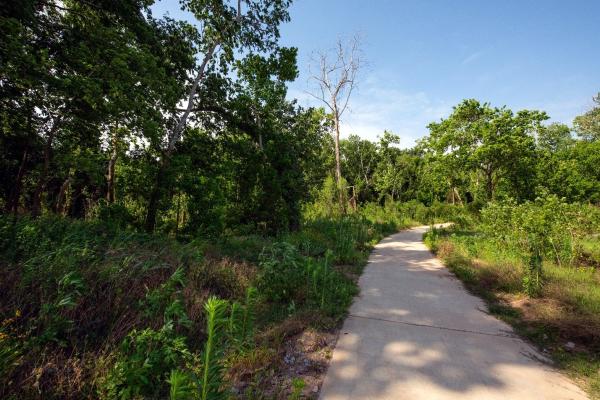 Walking and Running Trail
Last but certainly not least, you can walk the scenic trails located in Brazos River Park. The trails located at the park are 3.3 miles long collectively. Perfect for a nice run to get your cardio in or bringing the kiddos for a day trip to relax and enjoy nature. Feel free to bring your bike, a skateboard, or any other equipment that would make traveling on the trails extra fun
---
Make sure to follow us on Facebook, Twitter, and Instagram for all the latest news on things happening in Sugar Land. Our handle is @VisitSugarLand. Tag us in your posts and share your experience: #VisitSugarLandTX, #SweeterInSugarLand. For more information, contact us at (281) 275-2045 or tourism@sugarlandtx.gov.
---